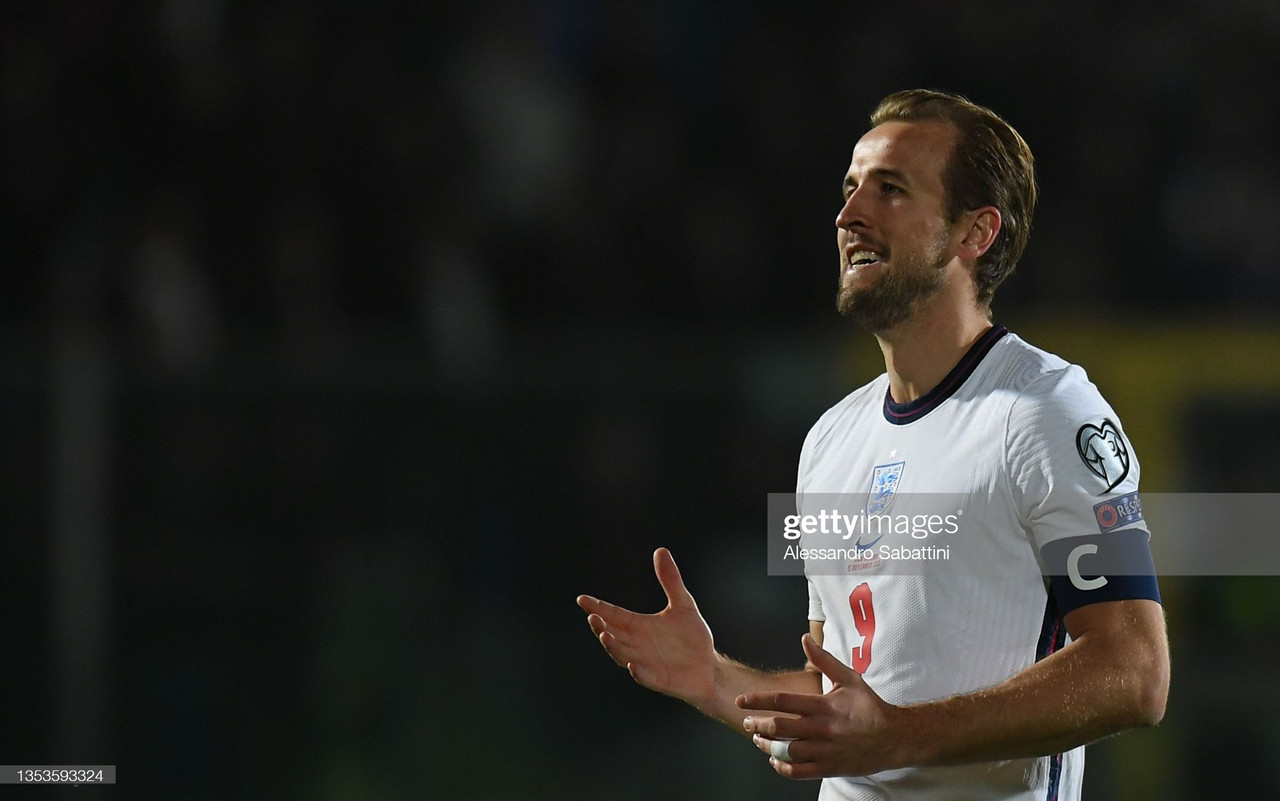 Harry Kane may have not started the Premier League season with Tottenham in the best possible way but while on duty with England he seems to be a different player.
The English Captain, who has only scored one Premier League goal during the 2021 / 22 campaign, keeps seeking Wayne Rooney's record with the national team.
Record
Kane scored seven goals in the span of two games to move level with Gary Lineker on 48 England goals and within five of Rooney's all-time haul of 53.
The skipper first scored three goals against Albania at Wembley and then scored four times in 15 first-half minutes in England's 10-0 in against San Marino.
Kane is now the first England player ever to score back-to-back hat-tricks since 1957 and the first player since 1993 to score 4+ goals in a game.
He also smashed a 113-year record for goals in a calendar year, with 16.
Southgate and Kane
"The remarkable thing is we haven't given him the opportunities with nights like [San Marino] too often," Southgate said about Kane breaking Rooney's all-time goal scoring record with England. "There is no reason he can't. It's not is he going to break the record, it is when, and what might he do once he is beyond that point,"
Following their win against San Marino, which happened to be England's biggest victory since 1964, confirmed their place in the 2022 World Cup in Qatar.
Kane will have a chance to break Rooney's record prior to the World Cup. England will play before the tournament two friendlies and four Nations League fixtures.
"It's fantastic. Every time I wear the England shirt, I'm proud and it's one of the greatest feelings I can have to score goals," Kane added. "It's nice to be amongst those people and hopefully there are more to come.
We still need to keep working. I feel like we've been improving year-on-year. It's about making the most of the time we have, we haven't got a lot of time before the next big tournament.
We just need to use every training session to get better. Hopefully the mentality has been building over the years and we can take that onto the World Cup now."