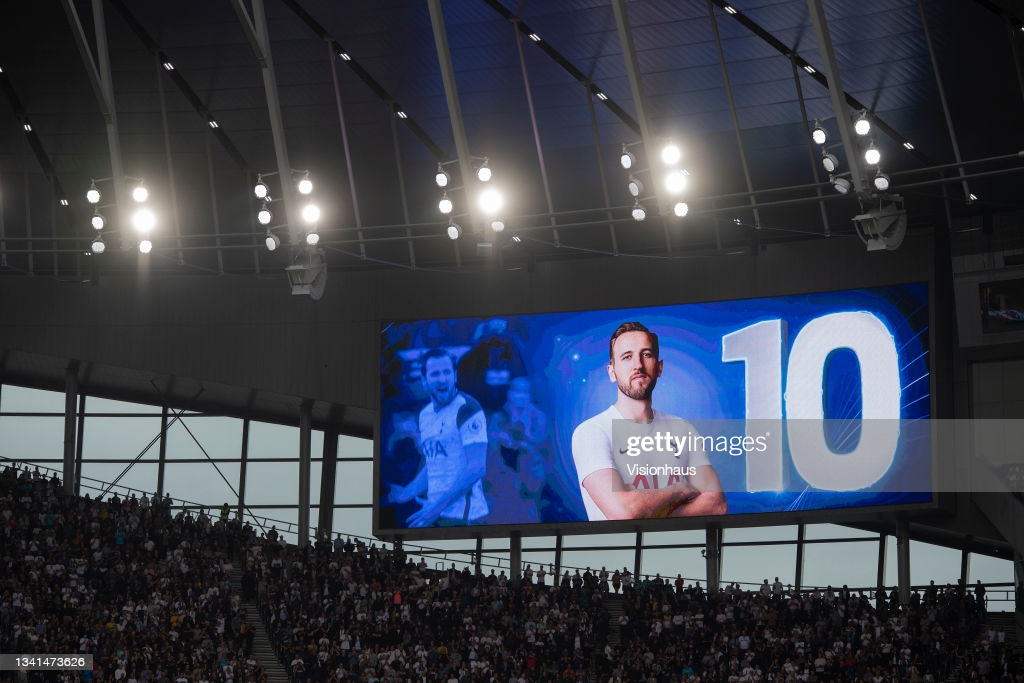 Harry Kane is on pace to become the best player in Tottenham Hotspur's history, as well as perhaps the best striker in the history of English football.
Not only is he the Club's all-time scorer in European competitions and has the most European appearances in club history, but he's also only 43 goals away from becoming Spurs all-time leading goalscorer.
No team success
Unfortunately for him, he has been able to break individual records but is yet to win a major trophy with the club. He has lost two finals with Spurs since making his debut in 2012, including the 2019 UEFA Champions League final against Liverpool.
One of Kane's main goals for his career is to be compared at the level of the best in the world, such as Lionel Messi and Cristiano Ronaldo, as he stated in the Amazon Prime documentary 'Spurs All or Nothing.''
"That is my aim (to be recognized worldwide),'' Kane told Jose Mourinho during the 2019 / 20 season. ''Of course at a Club like Tottenham, I've personally done well, but I wanna be compared with the Ronaldo's or Messi.''
The 28 year-old has not been able to do that while playing at Spurs though, considering he is still one of the most under-rated players in the world.
Last season, he became just the second player in league's history to finish the season as the Premier League's leading goal scorer (23) and assists leader (14).
Stay or leave?
Kane tried to force his way out of Spurs this past summer, but after only receiving offers from Manchester City for the striker, Chairman Daniel Levy decided to not sell him.
Tottenham's board was unwilling to let him leave for anything less than £150 million.
It was incredible to see the reception from the Spurs fans on Sunday and to read some of the messages of support I've had in the last few weeks. 👏⚽

I will be staying at Tottenham this summer and will be 100% focused on helping the team achieve success. #COYS pic.twitter.com/uTN78tHlk1

— Harry Kane (@HKane) August 25, 2021
In order to maintain him for the future, multiple sources have reported Spurs are planning on offering Kane a new contract which will be worth around £400,000 a week.
In case this happens, Kane would become one of the Premier League's best-paid players, along with Kevin De Bruyne, who earns £385,000 a week, and Manchester United goalkeeper David de Gea, on £375,000 a week.
"Medals matter," Former Premier League player and TV Analyst, Jamie Carragher said. "But Harry Kane must accept that a Spurs legacy could be just as valuable."
The 28 year-old could realistically end his career as the best Spurs player ever along with having all the top records with the England National Team, which would be - for some - as important.
His career with the national team could impact his decision on whether he wats to stay at Spurs or not, considering he will lead England at Qatar for the FIFA World Cup.
Harry Kane is also fifth in England's all-time goalscoring charts (41), and is just 13 goals away from taking over Wayne Rooney in the top spot (53).
'The Three Lions' are expected to play the World Cup Qualifiers this year and then compete in the Qatar WC, which is where most likely we would see Kane breaking Rooney's record.