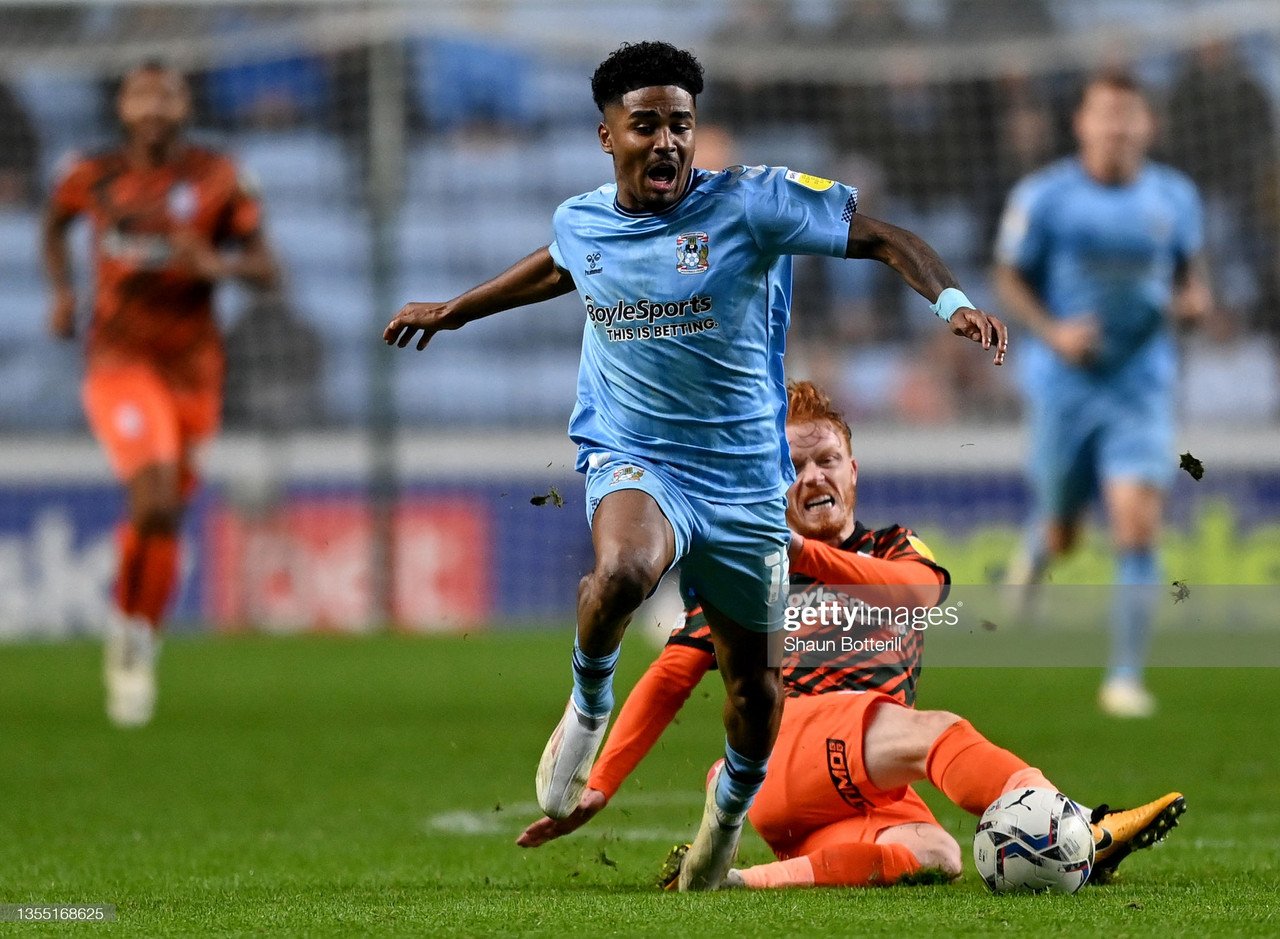 Birmingham City made the short trip to the Coventry Building Society Arena and earned a hard fought point away from home against high flying Coventry City, who made it one loss in their previous six matches. Despite not threatening too much, there were promising spells in the game for the Blues, who take on Blackpool next.
For the game against Blackpool though, they may be without their midfield magician Ryan Woods as he picked up a questionable red card at the end of the game against Coventry, and as it stands will be suspended for the next three fixtures.
The tackle was a professional foul just inside the Birmingham City half in which stopped a fast counter attack in the dying embers of the game. In many cases, a yellow card would've been awarded, but the referee saw it as dangerous play therefore giving Woods a red card.
When speaking to the press after the match, Birmingham City manager Lee Bowyer had this to say about the incident and the red card, which they will try and get overturned.
"We will appeal that one because that happens in every game and every week. I don't know how many times that happened to Chongy [Tahith Chong] when he was playing for us so we will be appealing it and I'd like to think we would win it."
"Was it a foul? Yes of course it was and it was a yellow card. Ryan knew what he was doing, he was in control of what he was doing and that happens in every game. It's not nice to see really but it is part of the game, you take one for the team. He was running away from him so he had to foul him."
Birmingham City have been on a run of poor decisions recently, with lots of officiating errors going against them. Not only does that create unrest amongst the fans, which happened when Woods received his red card, but it can alter results and therefore have a huge impact on a side's season.
"We ain't getting any decisions at the moment so there's no point dwelling on it. There's been four games, maybe five games on the spin [where we haven't got the correct decision]... it's not good is it?"
"We keep working, the players and I we keep working and hopefully these things will start evening themselves out but they definitely aren't at the moment."
Birmingham City will write to the EFL shortly appealing the red card that Ryan Woods received with the hope of overturning it and having him back for the next game against Blackpool. With all the injuries that Blues have at the moment, a suspension for Woods would mean that they go into the busy Christmas period with eight first team players missing.