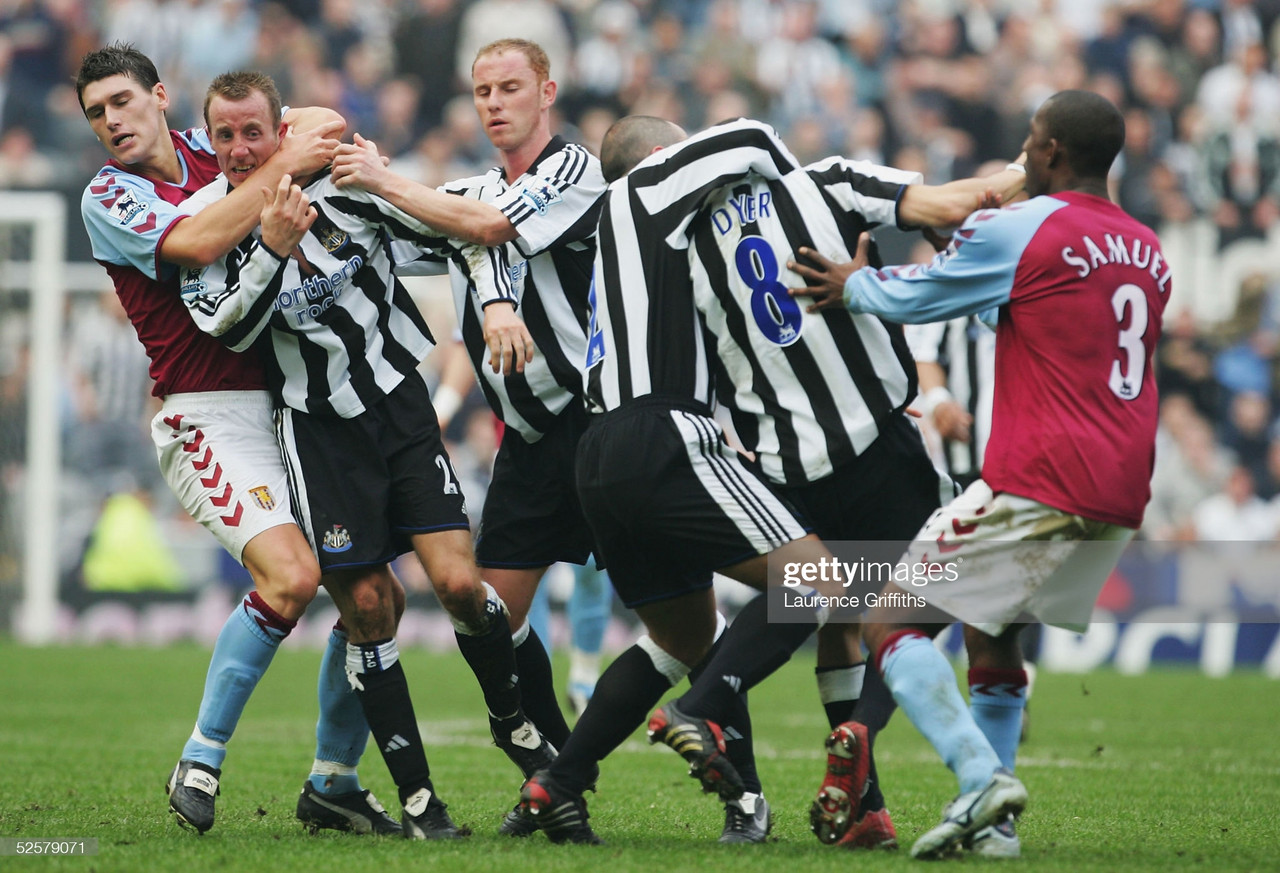 Aston Villa host Newcastle Utd in their first home game of the season this Saturday afternoon. In a fixture that dates back as far as 1895, the Villans haven't conceded a goal or lost at Villa Park since 2013 and boss Dean Smith will be hoping to continue in this vein.
Fans aren't the only significant people returning to Villa Park this Saturday. Former Villa boss Steve Bruce will be manning the touchline this weekend, albeit managing the Magpies.
VAVEL UK looks back on some classic encounters between the two sides, with the Magpies coming out on top with a higher win record over the years.
In and end of the 2004/05 season clash, the then Villa boss David O'Leary took a midtable side to St James' Park to face Graeme Souness' Newcastle Utd.
The game got off to a great start for the Villans as after just four minutes Juan Pablo Ángel made the most of a defensive error to put Villa ahead. This was one of the Columbian striker's seven goals that season.
With 20 minutes to play Villa were still leading, but the game took a drastic turn when Darius Vassell's strike was handled in the box by Newcastle defender Stephen Taylor who received his marching orders. In all honesty, that's being too easy on the Newcastle centre-back. He pulled off a save that teammate Shay Given would have been proud of. Hilariously, Taylor then proceeded to try and fool the referee by acting like the ball had hit him in the chest, or was it a well-trained sniper on the roof of St James' Park? This was the first of two laughable events that afternoon.
Gareth Barry routinely dispatched the following penalty to make it 0-2. Shortly after, Villa were awarded another penalty and Barry scored his second of the match. Villa were leading 0-3 and Newcastle's collapse began.
Souness had a reputation for sorting dressing rooms out, but this can't be said for this Newcastle side as the team fell apart.
Midfielders Lee Bowyer and Kieron Dyer could be seen exchanging words throughout the second-half but after conceding two penalties and finding themselves trailing by three goals, emotions boiled over and the teammates clashed. Several punches were aimed at one another and they had to be separated by players from both teams. The Magpies' captain and talisman Alan Shearer was visibly angered by this situation, letting his feelings known to the referee.
The 'Toon Army' were left with eight, yes eight players, as the punching pair had to walk down the tunnel and endure the thoughts and feelings of the Newcastle faithful. This was a game that remains fresh on the minds of many football fans for its sheer comedic value and so may it continue.
A game that will remain fonder in the memories of Villa fans rather than the Geordies'. Martin O'Neill's Villa side sealed Newcastle's fate in the 2008/09 Premier League season beating them 1-0 at Villa Park.
Alan Shearer's Magpies were condemned to the Championship, finishing an underwhelming return for the Tyneside legend. Damien Duff's own-goal after 38 minutes was enough to break Geordie hearts. Shearer's reign lasted only eight games as he was not given the role on a permanent basis and the task was passed onto Chris Hughton, who managed to win the Championship the following season and get the Magpies back into the bigtime.
Without opening old wounds, 'Sob on the Tyne' needs to be addressed. A banner made by Villa Holte-ender Leighton Castle was draped over the famous stand. It has become somewhat iconic for Villa fans and is often brought up every time they face Newcastle.
This banner was then draped over the Holte End once again but with some alterations as Villa and Newcastle were both relegated in the 2015/16 Premier League season.
Now it's Villa fans' turn to squirm.
The 2010/11 Premier League season was somewhat strange for Villa fans. Having been used to finishing in the top six for the last few years under Martin O'Neill, things weren't so successful this time around. The Villans started the season without a permanent manager, Kevin MacDonald took charge for the first three games of the season, winning two of them. However, he took his side to St James' Park for the first away trip of the season and got turned over.
Newcastle Utd 6-0 Aston Villa. Ouch.
Chris Hughton's Magpies were on fire that afternoon with striker Andy Carroll scoring a hat-trick. Joey Barton started the party by scoring after just twelve minutes and captain Kevin Nolan scored two, one in the 31st minute and the other in the 87th. 'Kev Mac's' Villa side had no response and were completely outplayed.
Villa fans were left stunned inside the ground, drowned out by the Geordies who were jubilant and in full-voice.
It can be said that it was a side full of players that were unsure in regards to their future, such as Ashley Young and Richard Dunne who had performed so well under their previous manager.
It looked to be a glum season for Villa at this point but it didn't turn out to be as bad as first thought. Similarly it looked to be a big season for the Magpies but they didn't quite push on as far as some thought after this performance.
Villa finished just two points ahead of Newcastle come the end of the season, Villa in 9th and the Magpies in 12th. Off the back of this season, star striker Andy Carroll went on to sign for Liverpool under Kenny Dalglish. Gérard Houllier had to part ways with Aston Villa and was replaced by Alex McLeish, much to the disappointment of Villa fans.
This game definitely remains in the memories of both sets of fans, but for very contrasting reasons. A 6-0 thrashing will only leave one set of fans smiling and on this day it was certainly Newcastle's.