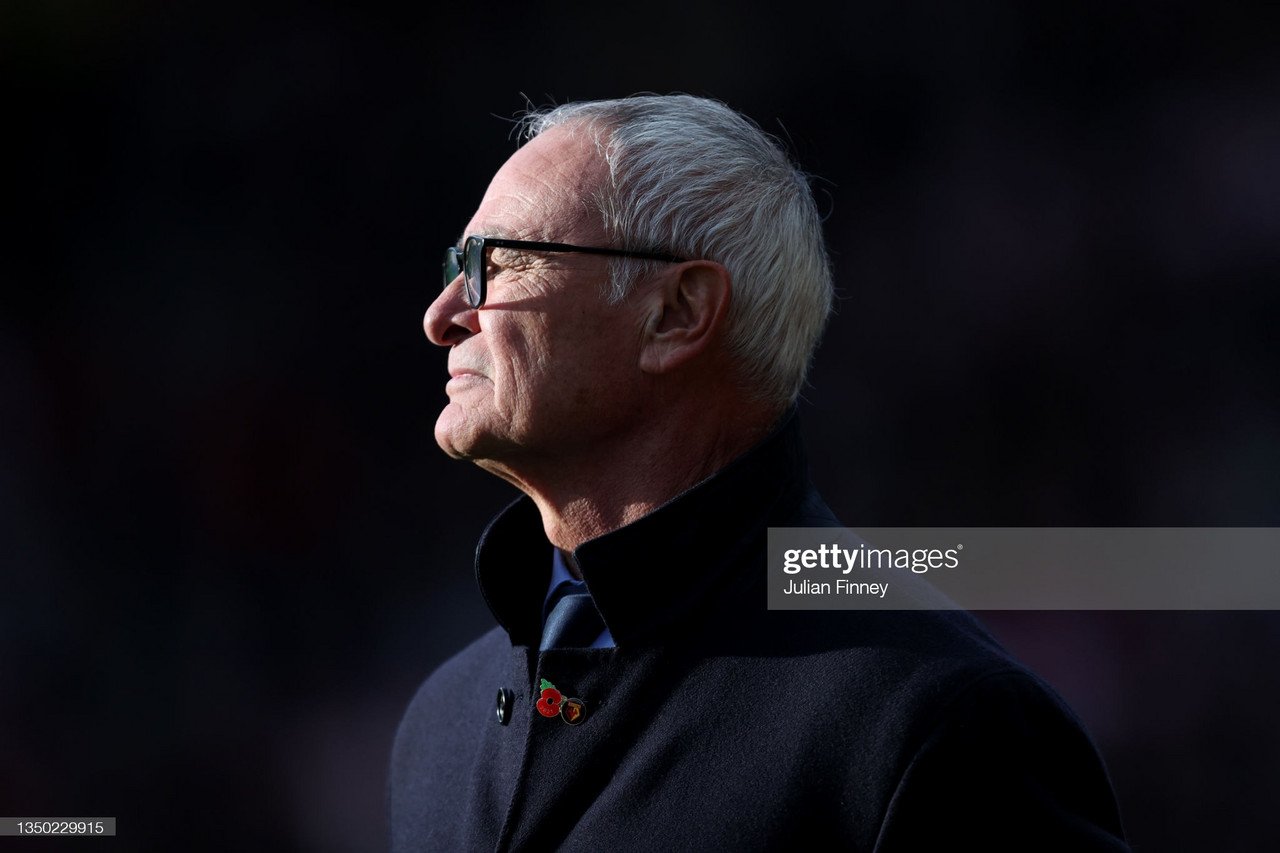 After last weekend's thrashing of Manchester United, Watford head to the Midlands on a high this weekend where they face Leicester City at the King Power Stadium on Sunday afternoon.
Returning to Leicester in a managerial capacity for the first time since he guided them to a fairytale Premier League title in 2016, Claudio Ranieri addressed the media ahead of the match, discussing his emotions around his return, the absence of Ismaila Sarr, and finding consistency.
Here is what the Italian had to say.
Some of the very few negatives from last weekend's victory over Manchester United were the injuries sustained by Nicolas Nkoulou and Ismaila Sarr during the match.
Neither player will be available for selection this weekend, with Watford still yet to assess the extent of the injuries.
Asked about the impact of Sarr's absence, Ranieri was adamant there are players ready to step up with Sarr out of the team.
"We still evaluate him (Sarr) and Nkoulou, but I want to remember twice I substituted him, and we scored twice against Everton, and twice against Manchester United," he said.
"He's a very important players for us player but we have also some players on the bench who are ready to play and I'm sure they will do the maximum for the team."
Claudio Ranieri's name will always be synonymous with Leicester City after guiding them to the Premier League title in 2015/16.
Ranieri returns to Leicester in the opposing dugout for the first time since his stint at the Foxes came to an end and admitted it will be emotional for him.
"The job give to me good emotion, good emotion, and I'm very proud to be part of the Leicester fairytale and the history of the football, very happy," he explained.
"The fans from the beginning in the early days they stay with me, it's is unbelievable and I want to thank you (them) again once.
"I'm very honest it will be a big emotion from the beginning and after the match, (but) during the match I know I'm an opponent and I try to do that my best." Ranieri added.
Watford's result have been a mixed bag since Ranieri took over, with two wins and three defeats from the Italian's first five games in charge.
Watford though, find themselves in a difficult fixture run, but Claudio Ranieri still wants to see more consistency as Watford try to survive in the Premier League.
"Now we have to continue in this way," Ranieri said referring to the victory over Manchester United.
"I want to be consistent, with the continuity, of course we have to achieve a 40 points and we are to continue to fight in every situation every ball and at the end, we will see."