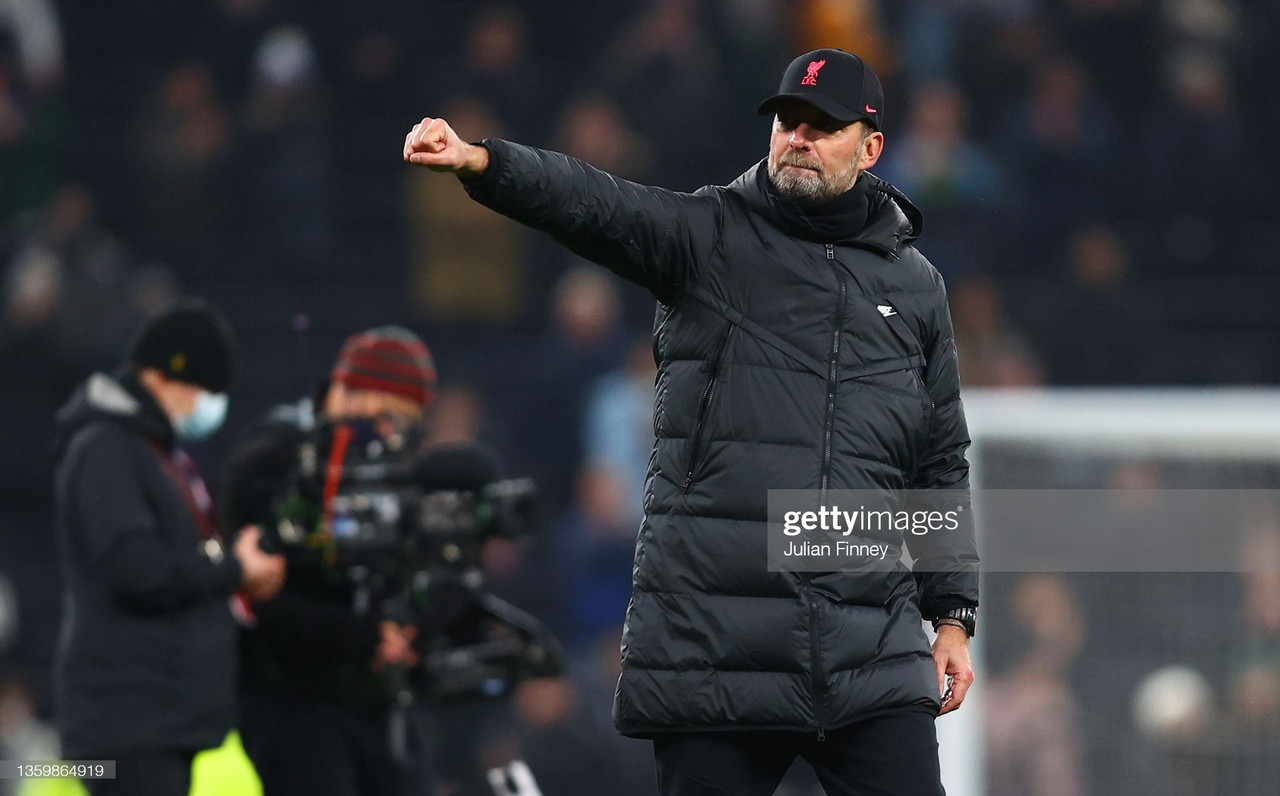 Jurgen Klopp has said he would be in favour of a Premier League circuit breaker if the entirety of the two-week break period was used to administer Covid-19 vaccinations.
Klopp also revealed that all those inside the Reds' camp - who are eligible - have had the booster vaccine, with his players receiving it on Monday of last week.
The Premier League and Football League has seen a whole host of games postponed this week due to a surge in the Omicron variant - which is believed to be more infectious than the previous Delta variant.
Speaking in the aftermath of his side's 2-2 draw against Tottenham Hotspur on Sunday, Klopp had his say on the proposed break:
"If someone tells me the circuit breaker is the solution, I am in," said Klopp.
"We have no cases with staff, they got the booster 5/6 weeks ago. I guess that's because of that. Most players got the booster after the Villa game."
Liverpool are one of a handful of Premier League club's to play this weekend, despite having four positive cases within their camp; Thiago, Fabinho, Curtis Jones and Virgil van Dijk. But for their opponent's Spurs, Sunday afternoon was the first time that they played a fixture for two weeks, highlighting the disruption the new strain has caused elite-level football.
With six games off across the top-flight this week, there have been calls from various managers - including Brentford's Thomas Frank - to halt the league in order for the players and clubs to recover and ultimately protect the integrity of the league's competition.
Klopp's side have an intense fixture schedule coming up over the festive period, with the visit of Leeds to Anfield on boxing day, a trip to Leicester and then a title showdown at Stamford Bridge all occurring within a week. Meaning that any decision to cancel the fixtures could have a serious backlog later in the season.
Though, the possibility of seeing an increase in vaccination could prove to be quite difficult with a report earlier this week suggesting that 25% of Football League players have no intention of getting jabbed at all.
But Klopp refused to be drawn into another discussion on the administering of the jabs.
"I don't know these numbers. EFL I heard something, I have no idea," he said.
"It's not that we have to force players to do it but if you want to be a member of the club you have to follow the rules of the club. I am not allowed to say about the ref today."