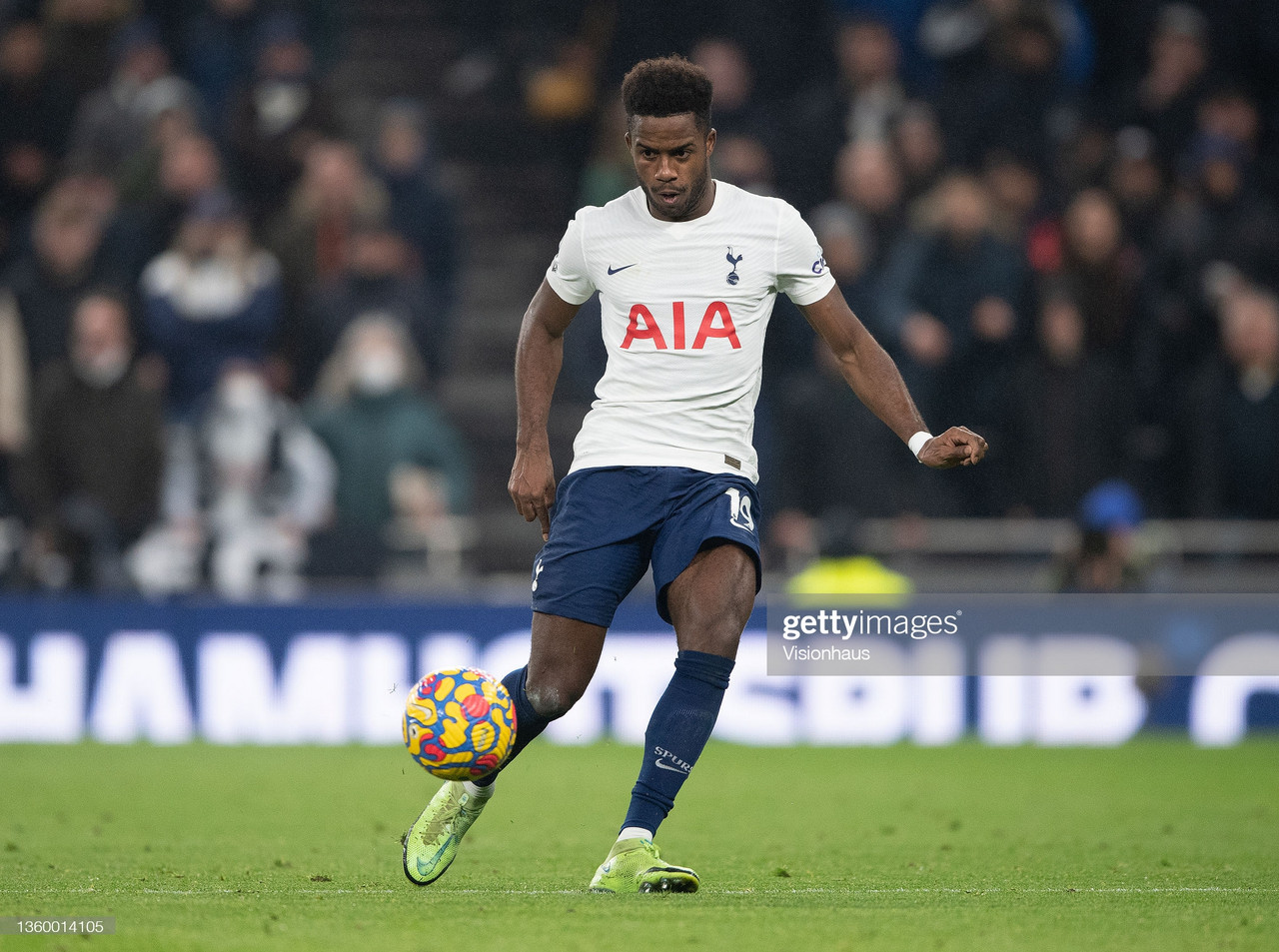 Just when Ryan Sessegnon was making his way into the Tottenham Hotspur starting line-up, the defender picked up an injury during the team's 2-2 draw to Liverpool in the Premier League.
The 21 year-old, who kept Mohamed Salah from scoring or assisting for the first time in 16 league games this season, is the only player along with Cristian Romero to be out against West Ham in the Carabao Cup QFs.
''A little bad news that Ryan Sessegnon had a problem at the end of the game against Liverpool,'' Antonio Conte said. ''He's the only player, with Romero, is injured.''
🔐 Left wing on lock. @KumhoTyreUK pic.twitter.com/rtNKncMd1u

— Tottenham Hotspur (@SpursOfficial) December 20, 2021
The London native has played six games across all competitions this season and although he has not assisted or scored, Sessegnon has showed signs of great potential on the left side.
Injuries have limited Sessegnon this term but his minutes have increased recently under the new head coach, Conte.
"We have a lot of belief under the coach. He gives us the energy and intensity from the way he is and that runs throughout the whole team," Sessegnon said. "That's the passion that we need to bring on the pitch and I think we've shown that. We've shown that in many games.
"For me, especially, in terms of the formation that we play it is perfect for me in that left wing-back role which I think is probably my best position because it allows me to attack and also in defence.
"For me, it's given me a lot of confidence for the rest of the season."
Last season, the England youth international saw plenty of first team football while playing for Bundesliga's Hoffenheim.
Sessegnon got a lot of experience playing at both left-back and wing-back for the German side.
Repay the Gaffer
"I think ever since I've come to the club, all I've wanted to do is to play games for this team. In previous seasons, I've had a lot of injuries and things like that. Different managers and for whatever reason, I've not played many games.
"But, again, this season is a chance for me and the gaffer has played me in a lot of games so far and I just want to repay him with good performances."