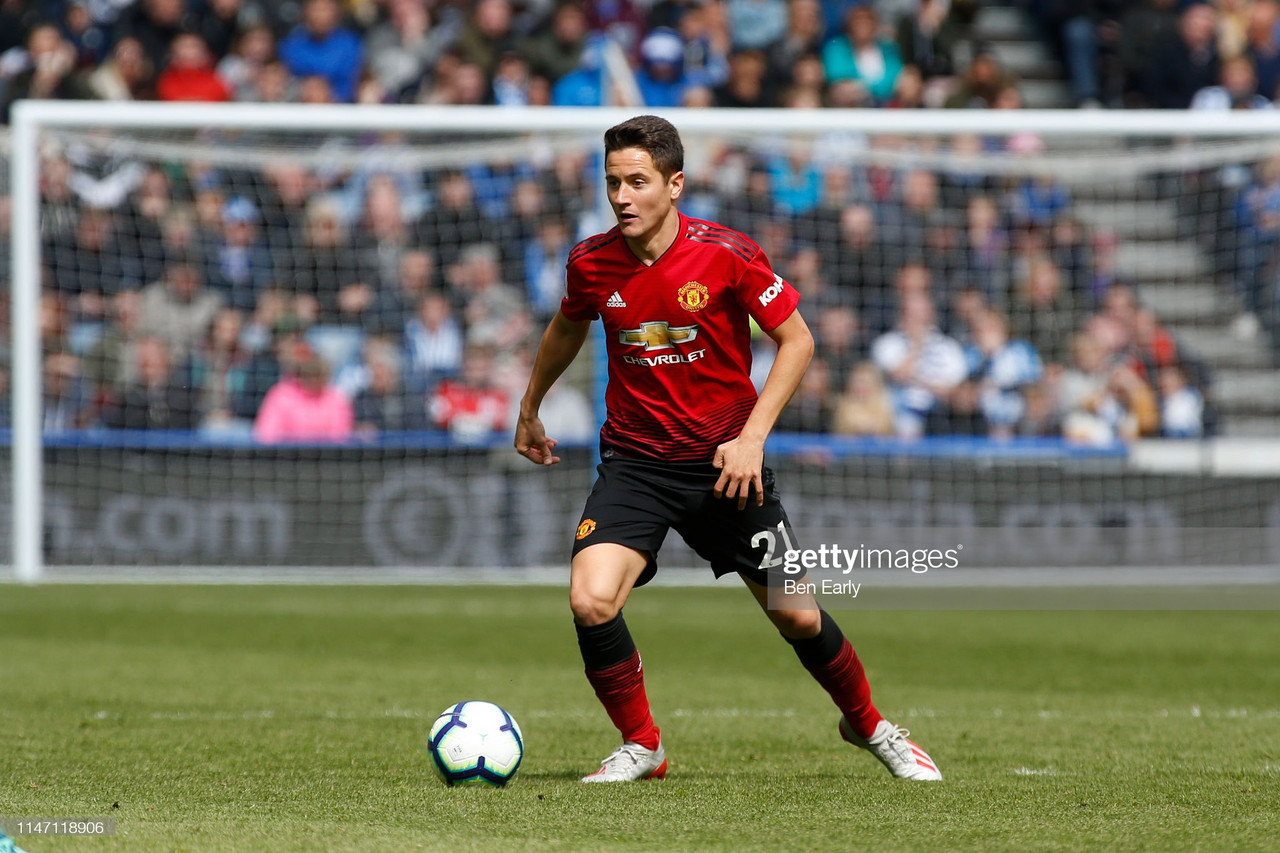 The end of the January transfer window is fast approaching, and some Manchester United fans have been looking to former players as the answer to the clubs problems.
When Ander Herrera swapped Manchester for Paris in the summer of 2019 many were disappointed.
He felt that he wasn't shown enough love, with the club allowing his contract to run down.
Ultimately he joined Paris Saint Germain on a free transfer.
Since the move he has been a good squad player in a side littered with quality. His impact hasn't stretched much further though.
The Basque-born midfielder has only made 35 league starts since he joined two and a half years go, and he's now 32.
He has shown some loyalty to the Red Devils, with The Athletic suggesting that he wouldn't want to play for any other Premier League club.
However loyalty isn't enough to warrant his return.
Midfield issues
United need to drastically improve their midfield.
They haven't bought and out an out midfielder since Herrera's departure, with Donny van de Beek a more attacking player.
It dates back to the retirement of Michael Carrick, who was their last holding midfielder with the quality to be in a title winning side.
He still hasn't been replaced, Herrera couldn't the first time, so what makes people think he could now?
Scott McTominay and the on loan James Garner offer some form of promise to United's midfield, but they are lacking that world class partner to sit alongside them.
The Red Devils have been linked with many and fans should look further than Herrera for the answer.
What fans have said
Despite this, fans have been getting nostalgic.
There seems to be little optimism about United's attempts to actually sign the midfielder they need, so many have turned to Herrera as an alternative.
PL experience, would walk straight into the team, played for the club, better than our deep-lying midfield options and according to The Athletic, would only play for Man Utd in England.

A 6-month loan deal for Ander Herrera would make absolute sense. pic.twitter.com/0vj3Zhc0VI

— UtdFaithfuls (@UtdFaithfuls) January 26, 2022
If we can bring back Ander Herrera for the next 6 months. Do it @ManUtd pic.twitter.com/fLU7OQBajn

— Bradley 🇮🇹 (@UTDBradleyy) January 26, 2022
Ander Herrera back is a no brainer for me. I loved him at United.

Would only return to prem for #ManUtd

Defensive midfielder, prem proven, cheap.@AnderHerrera 🤝 @ManUtd#MUFC #AnderHerrera #PSG pic.twitter.com/2GjOuBESMT

— Clarence_Dieng_UTD 🔰 (@CD_200223) January 26, 2022
But with the outpouring of love has come a few people reminding us why it wouldn't be the best move.
I like Ander Herrera but that time has passed at United. There are a number of better midfielders (literally one we've all been talking about in Guimaraes) available who are younger and would lock down their position for a long time

— Casey Evans (@Casey_Evans_) January 26, 2022
Loved Ander Herrera but is he now any better than the player we let go a few years? No. It'd be a sideways step and would just make plenty of fans angry that we decided a loan for Herrera is OK but we can't spend on an actual upgrade in holding midfield. https://t.co/4RevOmLzJS

— United Peoples TV (@UnitedPeoplesTV) January 26, 2022
Herrera isn't by any means a bad player, and although at the moment any move for him is looking unlikely, there are worse signings United could make.
But he won't solve their problems, United couldn't seriously challenge for a title when he was last at Old Trafford, and his return wouldn't change that.