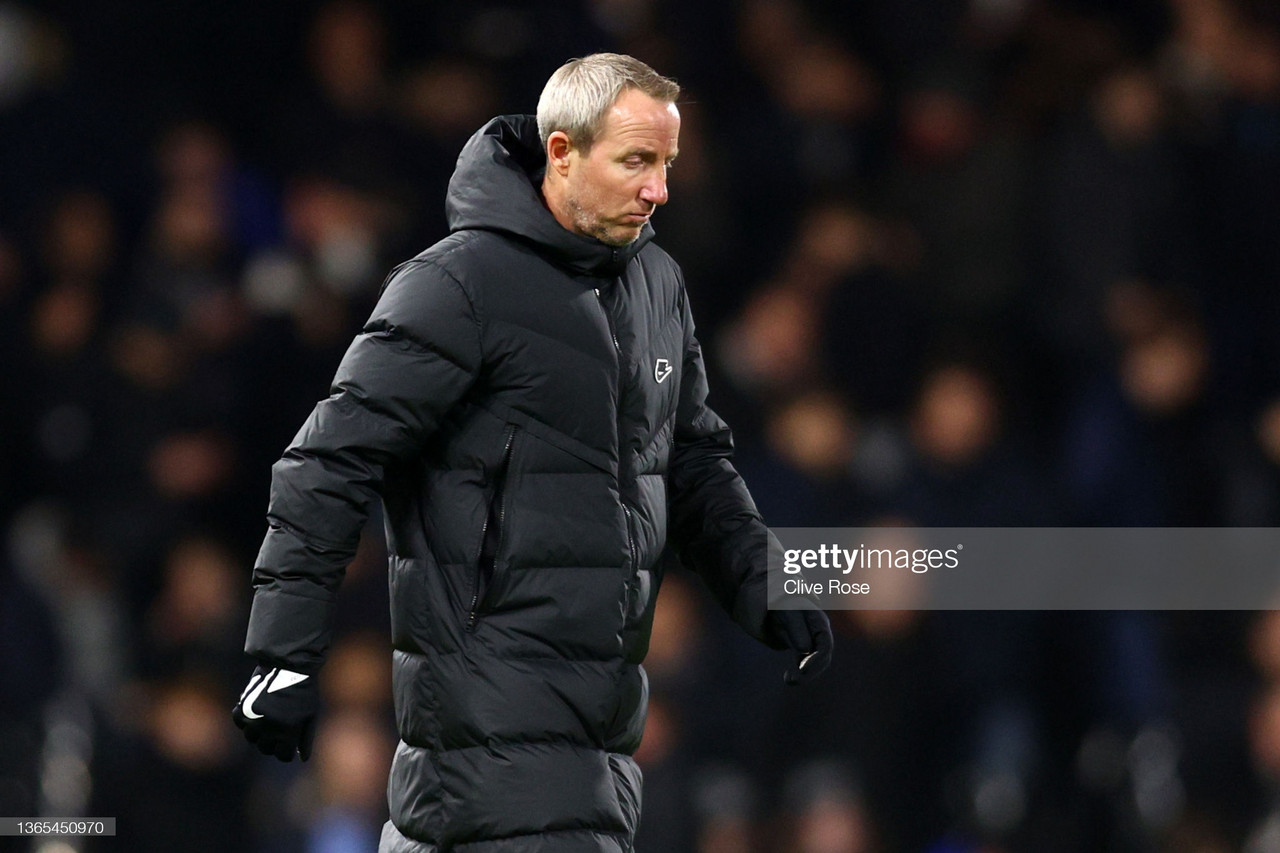 Birmingham City manager Lee Bowyer offered a brutal assessment of his side's performances as they could not stop a late fightback from Derby County in their 2-2 draw at Pride Park.
The Blues were in cruise control until the dying embers of the game when goals from Luke Plange and Krystian Bielik inside the final ten minutes secured a dramatic point for the Rams.
On the similarities to Peterborough
Bowyer's side pulled off a late comeback of their own in their last fixture against Peterborough United, but the Birmingham boss denied claims of similarities between the two endings.
"When we played on Tuesday," opened Bowyer. "I can't remember Peterborough having five or six clear cut chances like what we did.
"That game should've been finished, and this happens too many times with us.
"Miss chance after chance. Don't put games to bed and invite pressure at the end with silly fouls in silly areas.
"We invited balls into the box, and nobody was willing to put their body on the line, and I say these things time and time again."
On poor chance conversion
The Blues had great chances to kill the game in the first half. Lyle Taylor and Scott Hogan in particular, had openings; however, both were denied by Ryan Allsop.
The lack of a clinical edge was an immense frustration for the manager, who highlighted poor finishing as the main reason for his side not taking all three points.
The 45-year-old explained: "Scott Hogan should have at least three goals today, and how he didn't get it, I will never know, but how many times do I say that? I'm sick and tired of it.
"We implement all these things; we have spent hours working on the training pitch, and then you throw three points away.
"Every point you get in this league, you have to earn, and we just gave them a point in the end which is no good.
"In the first half, every time we countered, we looked like we could score because their full-backs were so high, and we were breaking on them every time.
"Everything we had worked on came good, and we should've won the game, plain and simple."
On the debutants
Despite the disappointing end to the game, Bowyer took solace in the performances of his two debutants, Taylor and Juninho Bacuna, both of whom made meaningful contributions to their sides early dominance.
"They were very good," continued Bowyer. "That is why we brought them in; I thought Juninho [Bacuna] played well, linking up the play in the middle of the park with his vision.
"Lyle [Taylor] does what he does, and that is why I wanted to bring him in; he fights for you, holds the ball up well and keeps it simple.
"His finish was great first touch then bang, into the back of the net, so overall, the pair of them were very good.
"They both got tired towards the end because they haven't played minutes, but they were solid debuts.
"There were many positives about the performance, we moved the ball well, but I'm frustrated because it is another two points dropped."