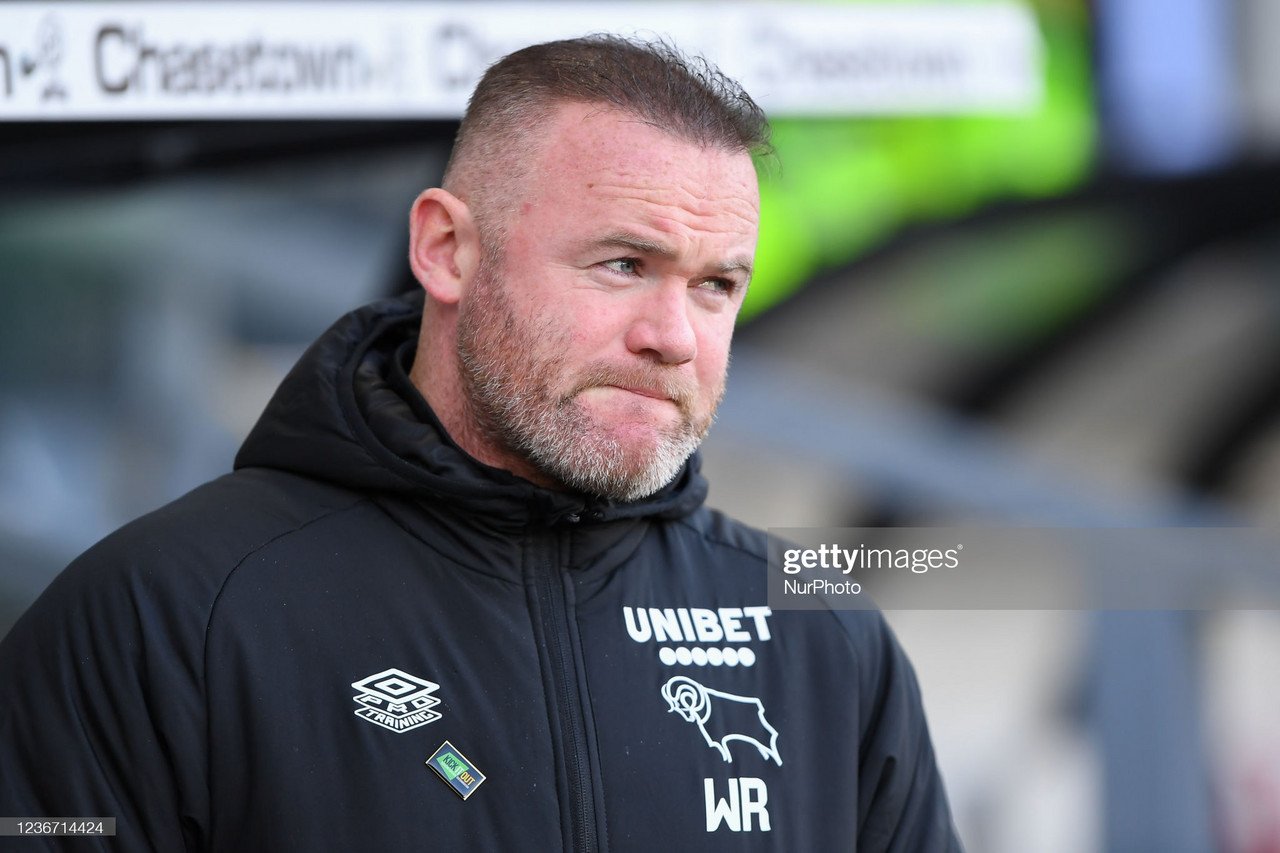 Derby County manager Wayne Rooney was lost for superlatives when describing his team's performance in their shock 3-2 win over high-flying AFC Bournemouth.
A standout performance from his captain, a brilliant debut from a youth product and the rapturous Pride Park atmosphere were all on the agenda as the former Manchester United and England striker addressed the media.
On the overall performance
With the off-the-pitch battles and struggles that the Rams have faced this season, they were unsurprisingly heavy underdogs coming into the game against a Bournemouth side who had conceded just once away from home.
Despite all this, Rooney was confident going into the game, and his optimism was not misplaced by the time the full-time whistle was blown.
The Derby manager opened with: "We had a lot of time to analyse Bournemouth with the international break, and I felt we could cause them problems, but we had to be brave.
"With the first goal, we conceded we went into our shell a little bit because we made a mistake [at the back]. I take full responsibility for that because that is how I want us to play, and I reiterated that at half-time.
"I understand that fans can get frustrated, especially when you concede a goal from it, but there are reasons for it.
"If you believe in yourselves and your teammates when doing it, you can cause most teams problems, and that was a big part of us getting the win."
Despite the problems off the pitch, Rooney felt like his side proved that they can match anyone on it.
"It has been a tough week, but we have had a few of them, and I have never doubted this group of players – they showed the right energy and confidence.
"When we are on it, we can compete with any team in this league, sometimes you don't have the performances you want, but when we are on it we are a very good team."
On Lawrence's brilliance
It was an inspired effort from Derby skipper Tom Lawrence in the second half to come up with two goals to win the game, and his manager was swift in highlighting his brilliant display.
"I am pleased for him [Lawrence] to get his two goals," continued Rooney. "The first one was great, and there is always pressure on penalties.
"His energy and work rate all season has been tremendous, and he has rewarded himself and us today with excellent performance and two goals to win the game.
"You always want more from all the players, but he has always led by example and when you have got players like Max Bird, Graeme Shinnie working hard.
"Not to mention the experience of Curtis and Jagielka, then you are just relying on others to win you the game and hopefully there is more of that to come."
On the fans
The Pride Park crowd had a big part to play in the game, as Rooney showed his appreciation for their support and explained his determination to deliver the best that he can as a manager.
"The fans have been magnificent," said the 36-year-old.
"It has been a significant boost to the players; this is a big football club with a great fanbase who have proven that throughout the season home and away.
"We will try our best; we know fans want to be entertained and watch good football, and we will try our best to deliver that, and I have no doubt whatsoever that the fans will stick behind us.
"The fans have realised what a mess the club is in, the same way I have, and the players have – regardless of that, the fans can be encouraged with what they are seeing.
"We are working extremely hard with these players who are going out and giving their all and they can see that."
On Liam Thompson's debut
Much of the post-match conversation surrounded the professional debut of 19-year-old midfielder Liam Thompson, who filled in at left-back for the suspended Nathan Byrne, completing the full 90 minutes.
His performance caught the eye of his manager, who expressed his delight at the youngster's game, who relayed his hopes to promote more players from the academy soon.
"The academy has produced so many players, long before I was here even, so it is essential to keep that going because there is nothing better for a fan to see a local player come through the ranks.
"To perform as well as Liam did today, there is nothing better for the fans - I thought he was exceptional today.
"The quality, calmness and composure he showed on the ball, but also off it with the effort he put in.
"He has a very big future, and he is example to the other players that if you do well you will get a chance, as I am not afraid to give players an opportunity."