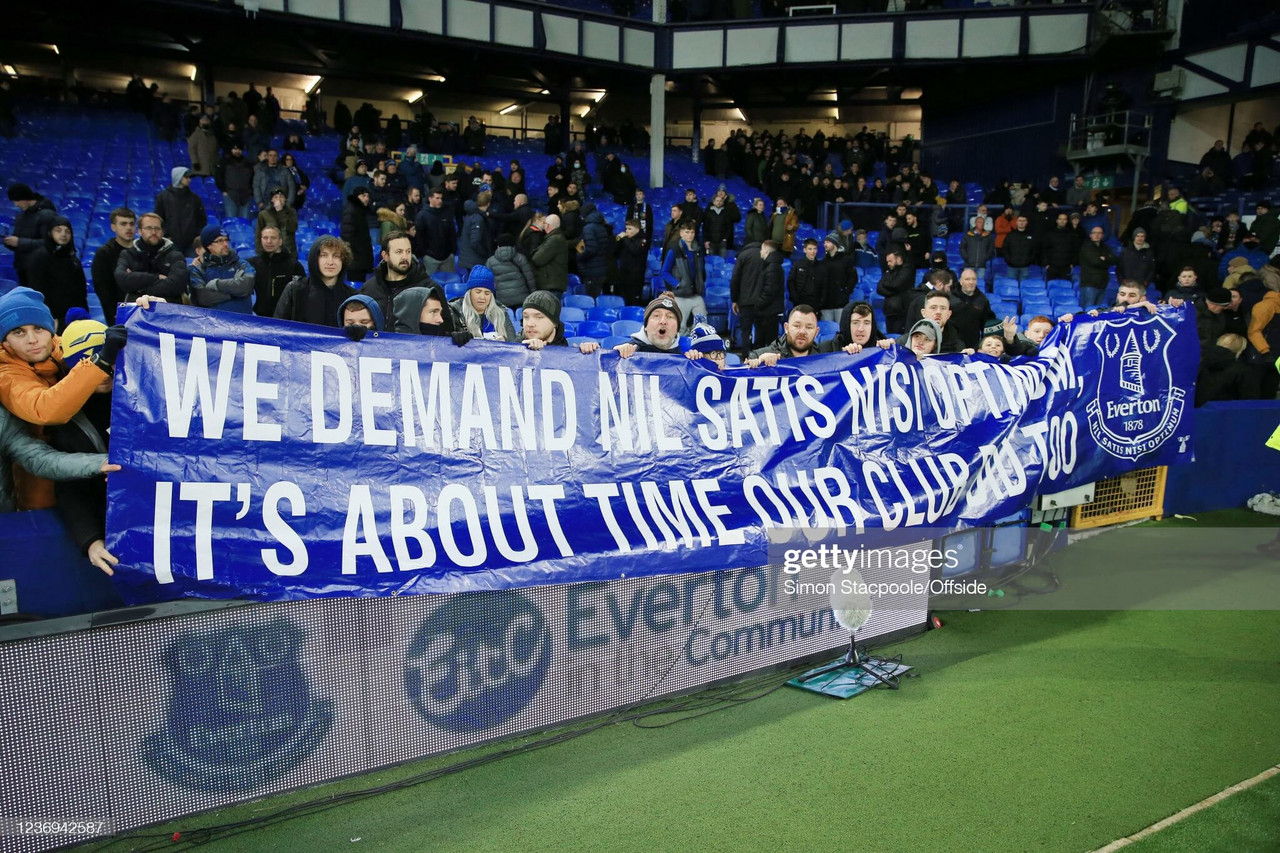 It was just after the players exited the pitch that the Everton board left their seats. Chairman Bill Kenwright and director of football Marcel Brands were heading for the directors lounge when the air turned blue. Everton had just suffered their heaviest home derby defeat in almost 40 years and the supporters had seen enough.
Most of the stands were empty by then, some fans had even left as early as the 20th minute — just as Liverpool had struck for a second time — but a few hundred in the main stand remained and directed their anger at the board. Many Everton fans don't see Rafael Benitez as the problem, merely a symptom, of the Everton hierarchy's misdirection of the club.
Kenwright and Brands struggled to keep their eyes focused ahead of them as they walked the walk amongst the mutinous supporters. Behind them were Ian Rush and Sir Kenny Dalglish, who were both wearing a smile, but even they — two former Liverpool greats — must hardly recognise the club that they once competed against.
Absent from Goodison Park, however, was majority shareholder Farhad Moshiri, who first invested in Everton in 2015. Since then around £500 million has been spent on recruitment but one could hardly tell on the evidence that the current squad served up in the 239th Merseyside derby.
It is worthy noting that Everton have outspent Liverpool since Jurgen Klopp took over and only Manchester United, Manchester City, Chelsea and Arsenal have a bigger net spend than Everton since 2016.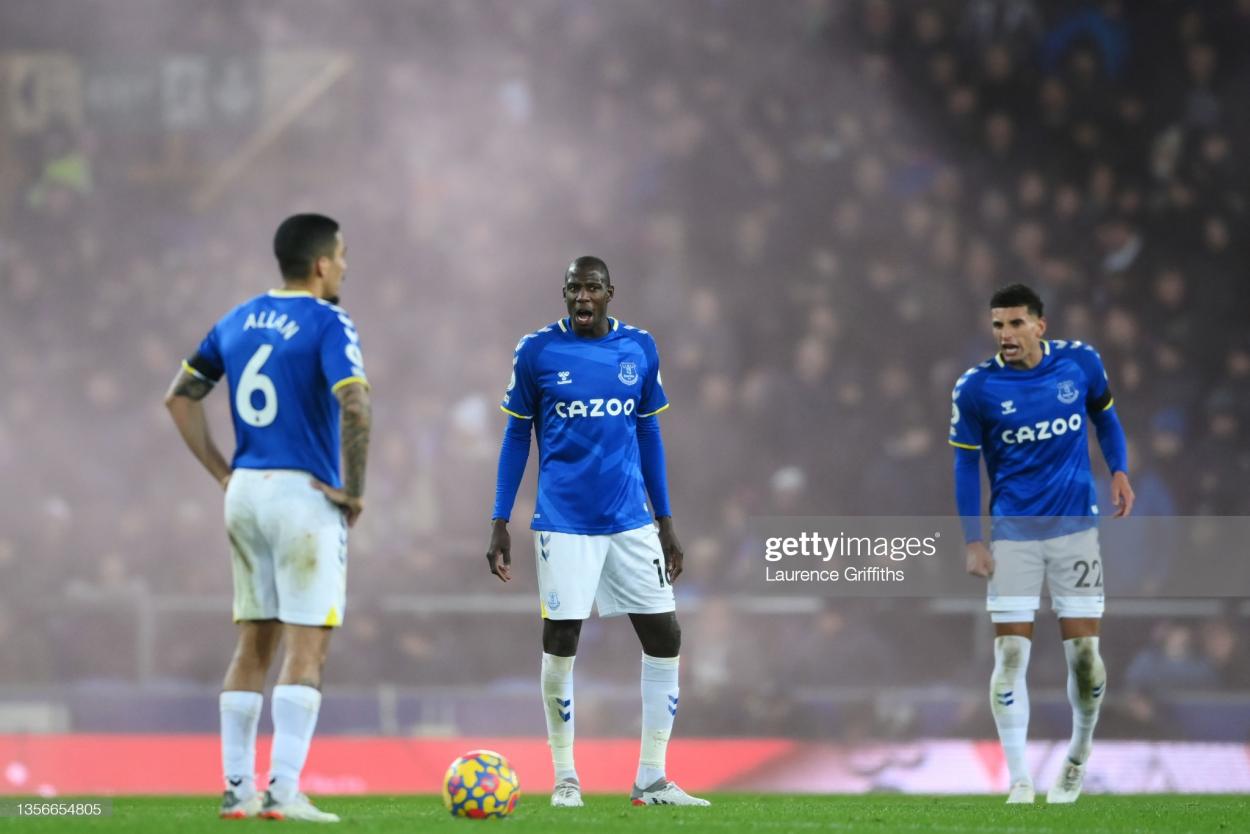 What is there to show for it? Here, the gulf in class across Merseyside was laid bare. On one side there was Mo Salah who scored twice to take his tally to 19 goals in 19 appearances so far this season. He was mesmeric at times and provided torture for Seamus Coleman who looked all of his 33 years. There was also Jordan Henderson, another goalscorer but so much more. He kept driving the visitors forward and provided a fine assist for the second goal too.
What's more, Virgil van Dijk — returning to Goodison Park for the first time since he suffered anterior cruciate ligament damage in October last year — made dealing with Salomon Rondon look like child's play. Alisson, albeit conceded a goal, but only had one other shot to deal with throughout the 90 minutes.
Compare that to Everton. Jordan Pickford had to bail his team out throughout the opening half hour as Liverpool bulldozed through their hosts. Michael Keane often looks nervy on the big occasions and did so again here. Also, the 4-4-2 set-up, which Benitez hasn't deployed too often, allowed Liverpool far too much time on the ball, particularly in midfield.
The one — and only — positive for the home side was Demarai Gray who scored Everton's only goal and had been their sole outlet before that. His darts in from the left did cause Trent Alexander-Arnold some problems but often the 25-year-old attacker dallied when he got close to the Liverpool area. Yet, given Everton's current state, that counts as a something promising.
How do Everton turn this around?
The question therefore arises as to how Benitez goes about turning this around. He was quick to remind afterwards that his team started the season well with three wins from four games but now, as they sit with no victory in eight for the first time in five years, there is much to address.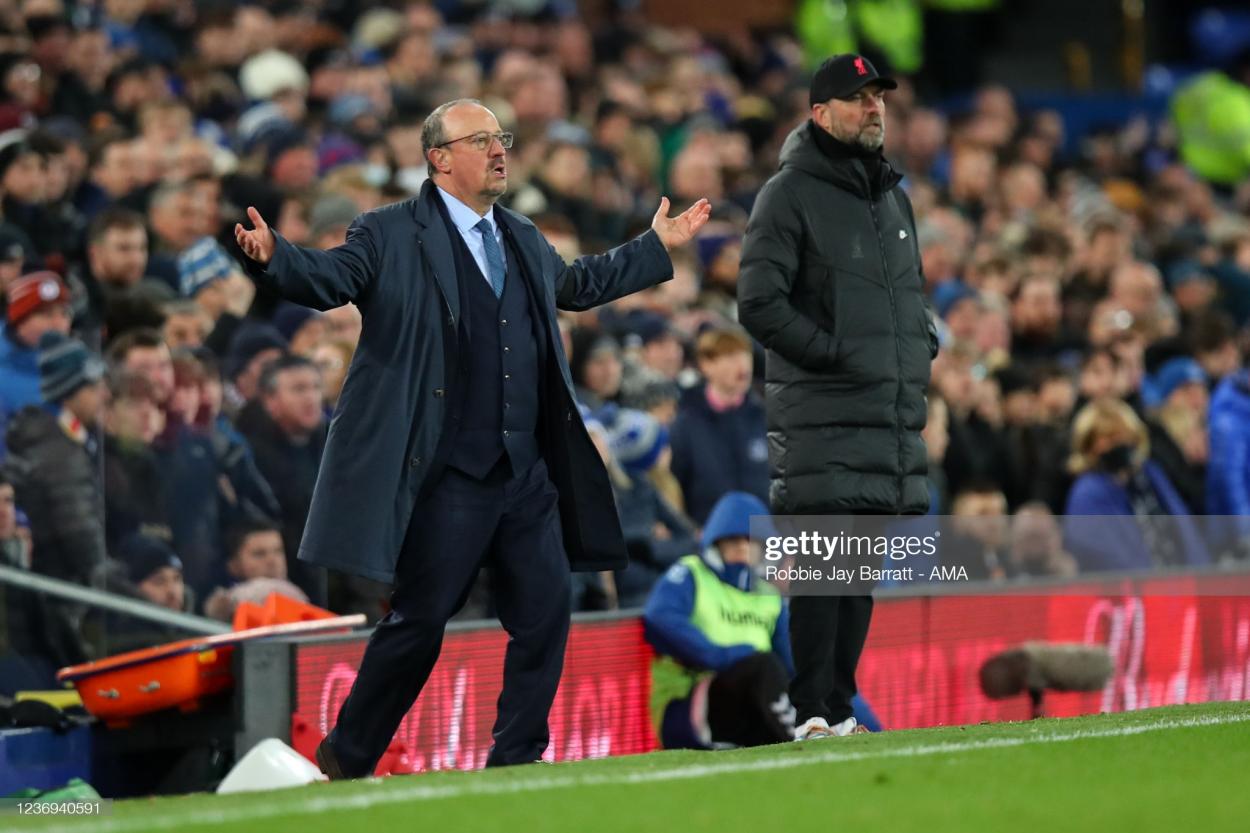 But as the crowd realise this is not all of Benitez's doing. The Spaniard is the sixth permanent manager of the Moshiri era but despite the chopping and changing things are gradually getting worse. Perhaps being properly involved in a relegation fight may prick the ears of the Iranian owner, and carry on like this and Everton will be; they're only five points above the drop zone now.
The hand that Benitez has been dealt is a tough one and despite the manager saying that his players 'will improve' and that 'they paid for their mistakes against a top side' there becomes a point when the quality of the players must come into question. Brands has been involved in numerous transfer windows now but there appears to be little cohesion amongst Everton's spends.
Everton's mixing pot is starting to boil over and the board will continue to be on the receiving end if things don't change. A run of games against Arsenal, Chelsea, Crystal Palace and Leicester City could be challenging for all involved.