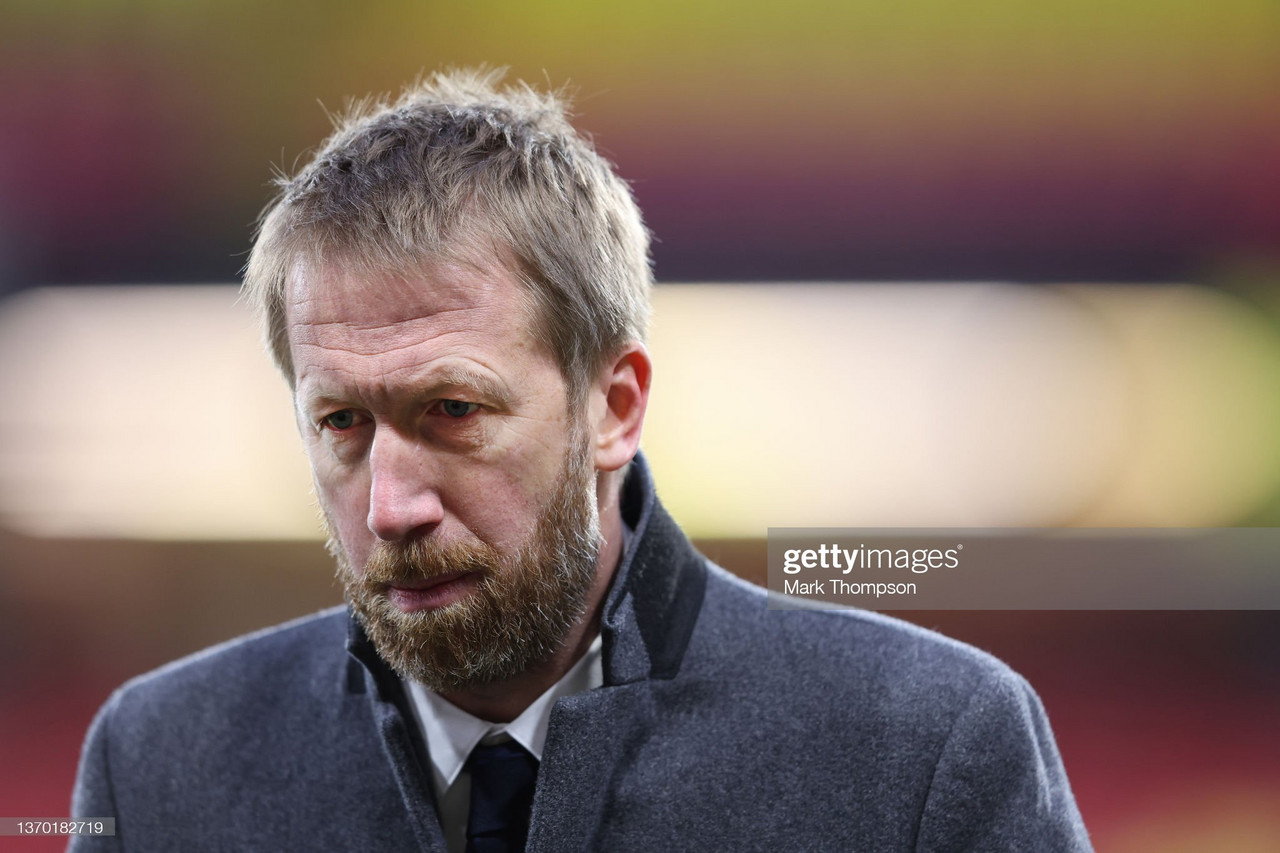 Brighton & Hove Albion looked good value for money in the first half of their trip to Old Trafford, a cohesive approach and slick passing left them edging a finely poised battle against a Manchester United side in dire need of a win.
Efforts were undone just six minutes into the second half when Yves Bissouma's loss of possession in a dangerous area resulted in Scott Mctominay's interception being expertly driven and converted by Cristiano Ronaldo.
For Graham Potter, dogged efforts were effectively undone just minutes later, when Lewis Dunk dragged Anthony Elanga down just outside the box and was deemed to be the last man.
Despite Potter's anger at the costly decision - with arguments that Adam Webster was indeed still covering the loose ball - the red card was confirmed by VAR, and the squad departed Manchester defeated.
Valiant efforts to secure an equaliser were ultimately in futile as Bruno Fernandes capitalised on Albion's late offensive drive to strike in the dying seconds.
Incredulous at costly decision
Potter was understandably frustrated after losing away from the AMEX Stadium for just the second time in the Premier League this term.
The lack of a 'clear and obvious error' was something Potter highlighted when trying to wrap his head around the game-changing decision.
Granted, Brighton had gone behind just moments prior, but after an impressive showing the loss of their captain was detrimental to their pursuit of an equaliser.
"It was a yellow card to start with, when I looked at it back it does not look a clear and obvious error. That is my feeling. Adam Webster is on the cover and the referee gave a yellow card live. I could have taken it if it was a red card, I don't understand why the VAR is getting involved.
"We are disappointed because we lost the game but overall there was enough for us to be encouraged. The players never give up, they keep going until the end and for 2-0 we were pushing."
On failure to replicate promising first half
Regardless of the early red card, Brighton did not implement Potter's game plan with the same level of fierce tenacity, cheaply conceding possession and failing to offer that bit of real quality in attack.
There will be an element of bitterness after starting so well, but ultimately, after stretching an unwanted winless run at Old Trafford to 14 matches - 12 losses, 2 draws - there can be few complaints.
Potter said, "We are frustrated, we had large periods of the game but we did not start the second half well, gave the ball away and they punished us. The sending off changes the dynamic of the game, frustrated with that. We had to survive with 10 men at Old Trafford. We hit the bar, Danny Welbeck had a chance but proud of the players.
"In football if you don't score and they do, you don't deserve anything. Our first half was good, if it was 11 v 11 it would have been a more interesting second half and we were always in the game.