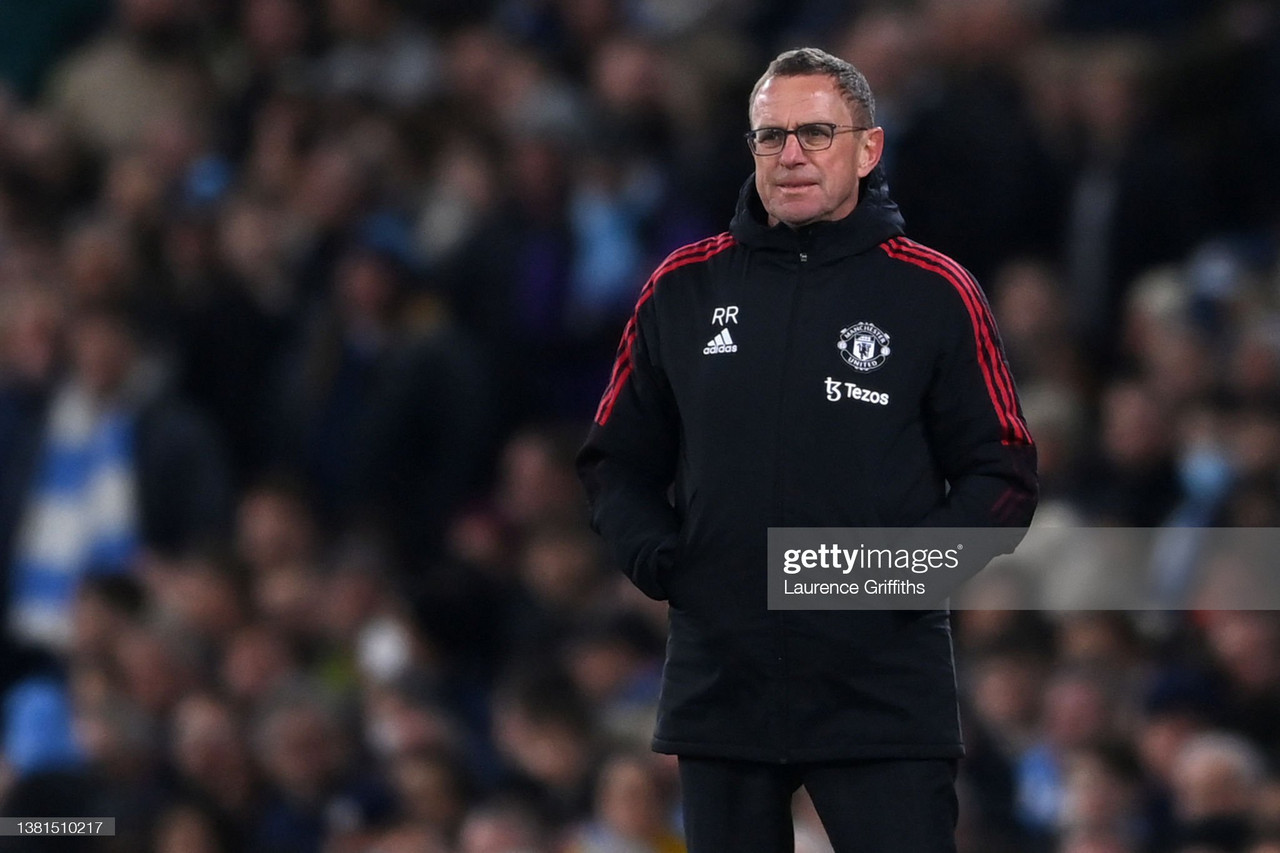 Manchester United interim manager, Ralf Rangnick, has said it was a result that was frustrating for the players in their 4-1 hammering at the Etihad.
United went into the half-time break 2-1 down but had shown promise at times.
They were starting to develop counter-attacks nicely but had nobody to link the play with up top and Rangnick assessed that issue in his post-match press conference.
"We had not that many strikers available today, the only one that we had on the bench was Marcus, who we brought on after 60 mins, so for us, it was clear we have to have as many players on the pitch who get behind the ball and we make sure that we are as compact as we can possibly be," Rangnick said.
He also addressed the concerns regarding Cristiano Ronaldo's fitness: "I have to believe my medical department. Our doctor came to see me Friday morning before training and told me that Cristiano could not train because of some problems with his hip flexor and the same was true on Saturday and that's why he couldn't be a part of the squad."
On the top four
Earlier in the afternoon, Arsenal narrowly got past Watford at Vicarage Road to take a grasp on the final Champions League spot.
Rangnick discussed his side's European chances: "I didn't actually expect Arsenal to lose at Watford so for us, it's clear, if we still want to have a chance to finish fourth at the end of the season, we can almost not drop any more points, and we also know that in those 10 games that we have to play, there are a few other difficult ones so let's take it game by game.
"For us, it's important we keep developing the team, which we did in the last couple of months, and then make sure we can win the next two home games against Tottenham and against Atletico, two very important games for us to come."
United were beaten in all aspects of Sunday's game and with some tough fixtures on the horizon, the future is unclear.