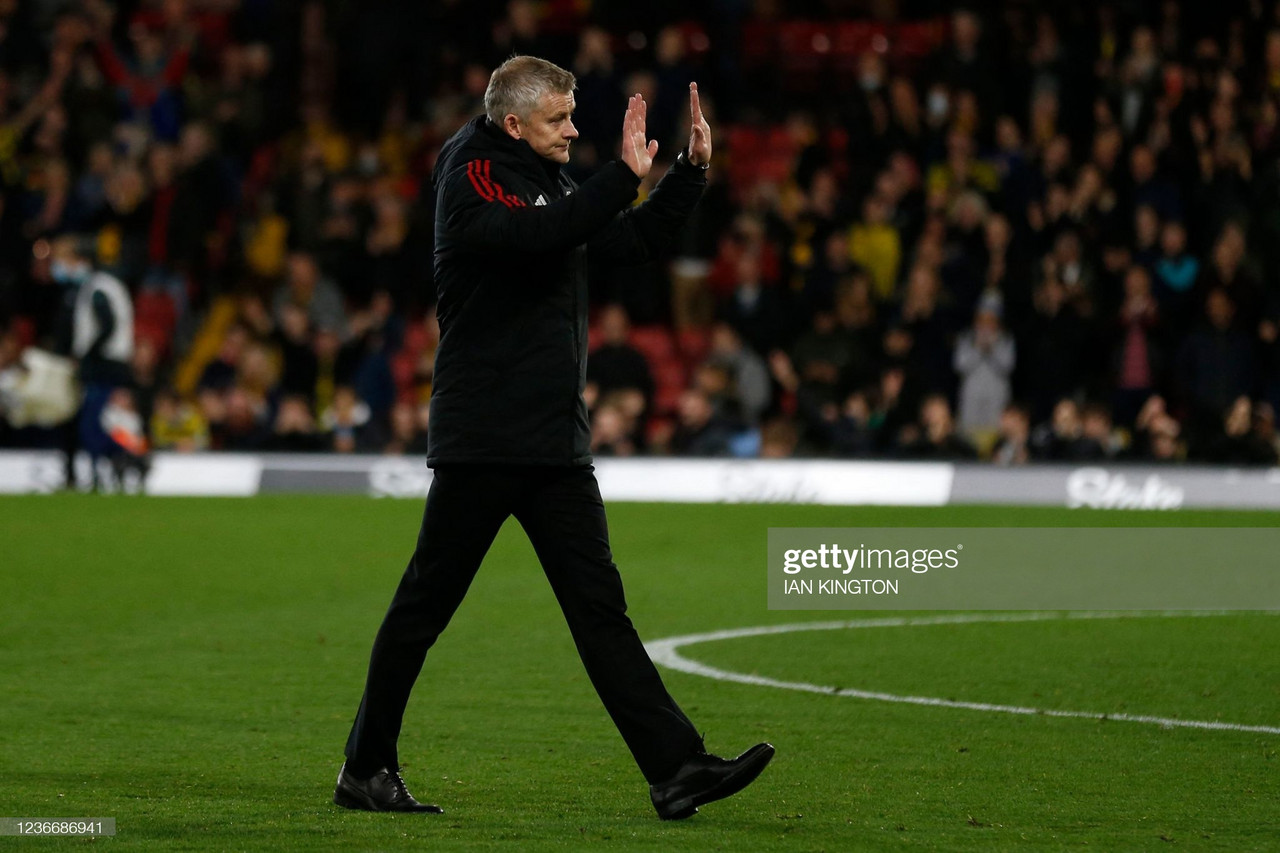 Many knew this day would come, some thought it would arrive sooner than it has and some will probably wish it happened earlier. But Ole Gunnar Solskjaer's reign as Manchester United manager has come to an end.
Like any manager, he's had his highs and his lows but the dark days became detrimental to the future of the club.
The work a manager has done in the past is often forgotten when things end the way they have with Solskjaer.
Saturday afternoon's full-time scenes were enough to suggest he wasn't going to make it to Villarreal in 72 hours' time. Until the woeful Watford result, match-going fans hadn't turned on their boss. But the first boos were heard, and Bruno Fernandes took it upon himself to point at the team as if to say 'boo us not him'.
It's almost like a relationship with a partner, you can have some fantastic memories and experiences together over a two or three year spell but you'll always remember the sadness that brought it to its conclusion.
Five losses from his last seven Premier League games in charge was just not good enough and that goes for any club in England's top-flight let alone a club of Manchester United's stature.
It looks like we're about to find out if a different manager with a clear tactical approach will get more out of these players. Solskjaer had numerous options in terms of attacking players, yet he couldn't figure out a solution.
He tried a 4-2-3-1, a 3-5-2 and a 4-3-3. The 4-3-3 was reported to become United's new go-to formation at the beginning of the season but wasn't actually used until they faced Villarreal after pressure from fans and the media to test it out.
Solskjaer tested it, and was torn apart by the Spanish side. If it wasn't for Cristiano Ronaldo's heroics, that too would have been added to the list of embarrassing results over the past couple of months.
On the other hand, was Solskjaer dealt an unplayable hand or was his tactical incapability outed during an arduous fixture schedule?
A nightmarish run
His last seven fixtures in control of the team saw him face Atalanta twice in the Champions League, Leicester City, Liverpool, Manchester City, Tottenham Hotspur and Watford.
Looking at what was to follow the October international break had you questioning the manager's capabilities. It was clear to see that if there was going to be a period where Solskjaer would be judged and critiqued, this would be the time.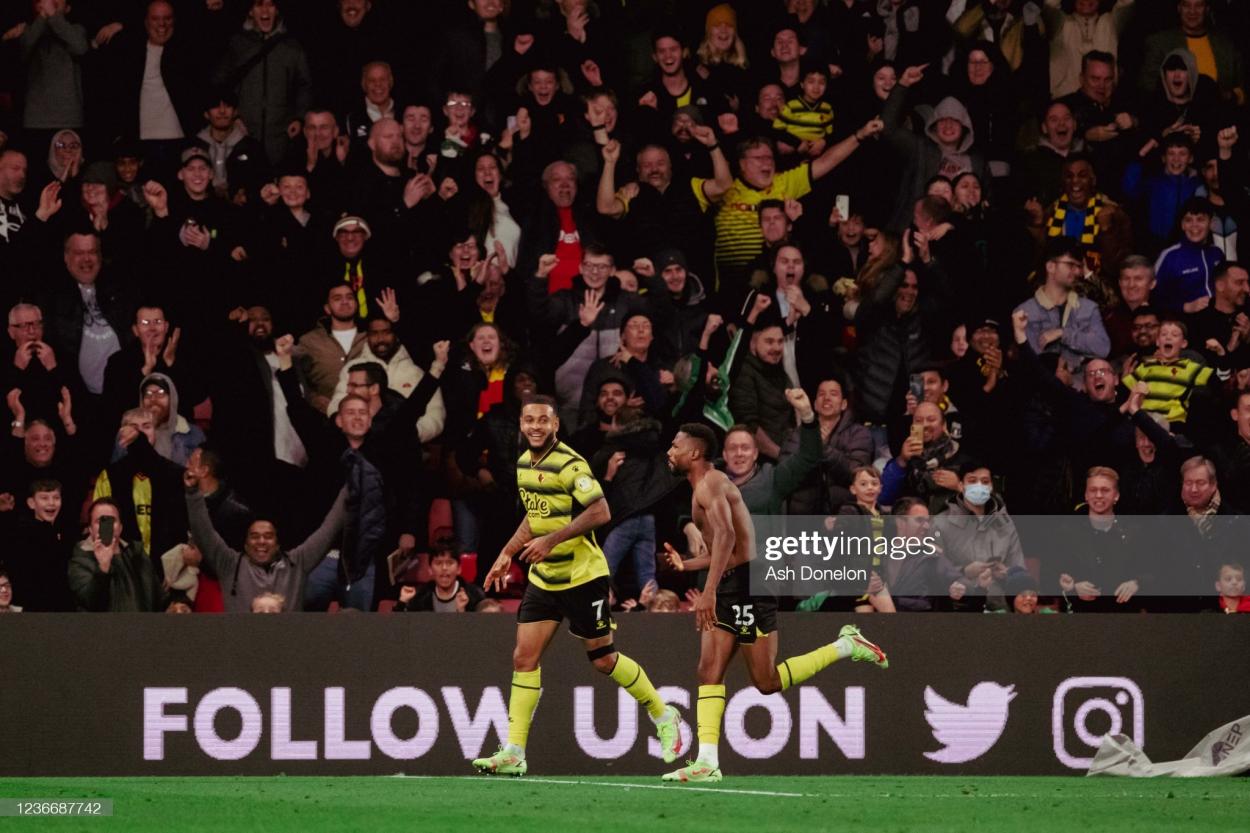 He needed to get off on the right foot and avoid a loss at any cost. His side were pulled apart at the King Power at the hands of Brendan Rodgers' Leicester City and the damaging defeats snowballed from there.
Liverpool's hammering should have seen the end of Solskjaer, yet the board failed to stamp their foot down despite actively searching for a new manager. United have had some remarkable comebacks in their history, but any manager would have required a miracle to lift their team and turn results around after that humiliating day.
Despite losing by only two rather than five, the Manchester derby loss at Old Trafford was arguably worse. The way City never broke a sweat and used United as a training session was hugely embarrassing and was the perfect example of the cliché 'men against boys'.
But United still stuck by their Norwegian and allowed him to take off during the international break before their trip to Vicarage Road. Solskjaer enjoyed a few days in Norway with his family but refused to call it a holiday.
"You switch your phone off for a few hours and spend time with your family but you watch your players on the international stage. You analyse your own games, which we've gone through in detail," he said.
After the derby, Solskjaer said his side needed to come out like a 'proper hurt animal' against Watford. Depending on the way you interpret the words 'proper hurt animal' will decide whether you believe his players stuck to that plan or not. In reality, they were more comparable to a wounded chicken rather than an angry revenge-seeking lion.
Letting go means coming to the realisation that some people will forever be a part of your history but aren't a part of your destiny.
His tremendous work as a player should be kept to one side, but you get the feeling that some will use his managerial mishaps to undermine his legendary status at the club - maybe the younger generation.
It must be mentioned that Solskjaer has done some commendable work at United that has included a transfer policy reshape and the improvement of the mood at the club has drastically improved from the toxic state it was left in after Mourinho's reign.
It's possible that Solskjaer brought the club two of their most famous European nights. One as a player and the other as interim boss when they climbed the mountain of the Parc de Princes. Although that European journey came to an end shortly after, the fans who made it to Paris and watched that game live will never forget the incredible achievement it was.
But it was what that night led to that most supporters will remember. Rio Ferdinand went on to produce his famous 'put the contract on the table' rant and Solskjaer was handed a three-year deal. He was then financially backed in the summer transfer window that followed.
There had always been the argument to suggest that Solskjaer couldn't take this United side any further than second without the backing of the board and the funds of the Glazers. He received that backing in his first summer when he was granted the signings of Aaron Wan-Bissaka, Harry Maguire and Bruno Fernandes in January 2020.
The signings during his second season included Donny van de Beek and Edinson Cavani. A transfer window that saw the effects of the global pandemic.
But as crowds returned along with normality at the start of this second full season in charge, so did the investment. But only because of the 'progress' Solskjaer showed the Glazers. Judging a season based on games being played behind closed doors is something the board should never have done to reward the Norwegian boss with a new three-year deal in the summer but that's not his fault.
He was offered the contract, and rightfully - at the time - accepted. He challenged himself and was so desperate to take United back to the top after finishing second best to Manchester City.
That contributes to Solskjaer's bravery as a human being and his aspirations as a manager. Finishing second wasn't enough to satisfy him, he knew United should never be happy with being second-best but in truth, the cracks that were papered over, came to the surface once normality returned.
Defensive disarray
Solskjaer lost two of his most trusted defenders to a European Championship hangover. Both Maguire and Luke Shaw had stellar seasons in the 2020/21 campaign and carried that form to the 2020 European Championship final for England.
After the devastation of losing in the final, Maguire and Shaw returned to United and have shown some of the worst form in their careers.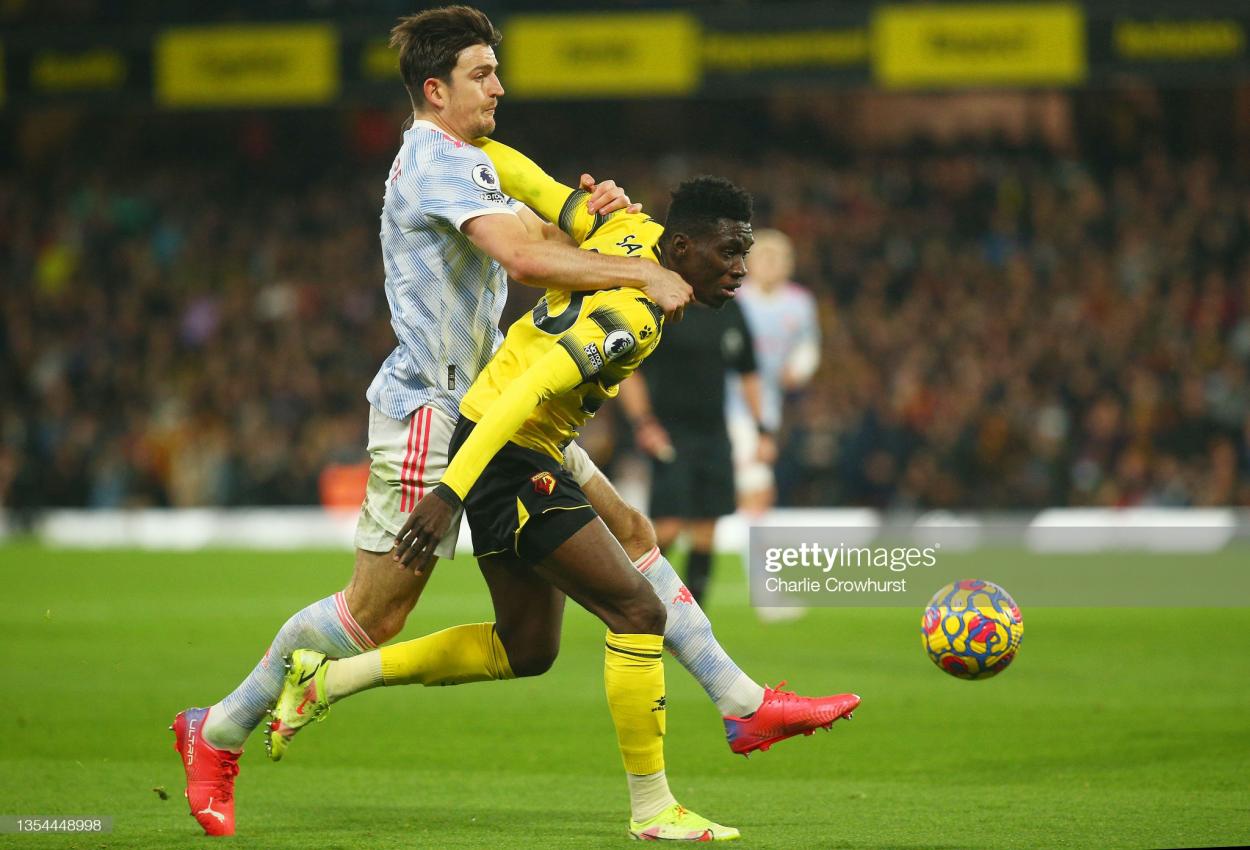 Aaron Wan-Bissaka was also signed for £50 million, and his performances have significantly dropped off. Raphael Varane is the exception, he has been superb but he can't seem to stay fit - whether that was because of how desperate Solskjaer was to get the Frenchman back on the pitch is unknown.
Jadon Sancho, Varane and Ronaldo were all purchased to bolster a bid for the title – that was overly ambitious.
Solskjaer failed to get the best out of Sancho, who he spent over 12 months trying to sign. He tried his trickery on both the left and right wings and there were reports to suggest he was being trained to slot in at the wing-back position when the United manager tried to accommodate the three-at-the-back rescue formation.
And Van de Beek's treatment under Solskjaer has been nothing short of peculiar, who until United's trip to Watford had scored just the one goal - and that was on his debut.
You can rate and review all of the players but at the end of the day this is a United side that should be at its peak. There are around eight or nine players who are in their prime years at the club and there is no doubt that this side should be performing considerably better.
For now, the club has announced that Michael Carrick will take charge as the caretaker manager and that they are in search for an interim manager until the end of the season.