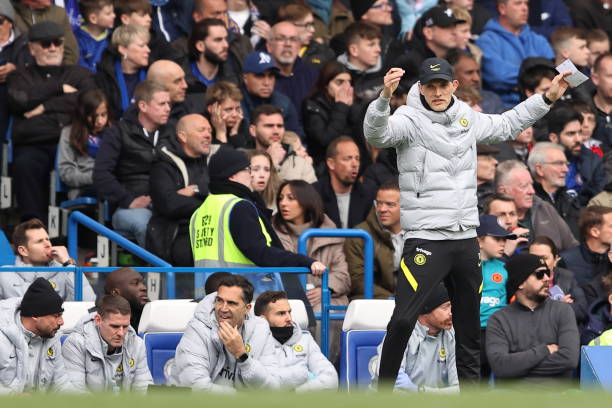 Chelsea manager, Thomas Tuchel was in a reflective mood after watching his side embarrassed at home to west London neighbours Brentford.
Chelsea had taken the lead after an extraordinary 40 metre effort – 39.6 metres to be exact – from defender, Antonio Rudiger early in the second half. However, in a crazy ten minute spell, Brentford scored three and secured the win with a fourth in the 87th minute as the Bees ran riot at Stamford Bridge.
After the game, Tuchel spoke to the press.
On Team selection
"We selected the team because we thought it was the best team against Brentford. Not half an eye or one percent of one for Real Madrid.
We started very well. I did not see the distraction there so why should we be distracted and think about Real Madrid when we are one goal ahead. Maybe it was the general feeling that now we are ahead and have it, and we got punished for that."
Fatigue
"We felt a bit leggy which is normal after the international break. But after maybe 20-25 minutes we controlled the match, controlled the rhythm and got better and better. We became more fluid, created half-chances and deliveries, and second half I was happy with the start."
Complacency
"I like when the players celebrate. Obviously, it was strange as we were working hard for that first goal and we know how hard it is to create chances against Brentford. They defend either very high and man-mark or they defend very, very deep in a blow of ten men around the box. So it's very hard to create chances.
You need to be patient, have a fluid rhythm, be very intelligent and also very clinical to take little chances and have that first goal and break the block down. Once we had it, we stopped defending and gave three goals away in ten minutes which is very untypical and gave the game away for us."
Not mature enough
"We gave a big chance straight away after the goal, and then the next one was a goal. From there, we did not defend mature enough. We were not aware of the danger in these moments which is also very strange for us. We got punished. They made the most of these ten minutes which is maybe not normal. So it's a summary of strange events but it's on us and it's our fault."
Time to refocus
"We will dig in and try to find out why it was like this. There are some reasons which we can put on us and we will analyse and digest it.
It's hard to take because it's very unusual for us what happened today. Then we will refocus on Monday."
With Real Madrid in the Champions League knock-out stages in midweek, Tuchel does not have long to refocus his side on the task in hand but having lost only two games at home all season, the Blues should be confident that this defeat is only a blip.
Chelsea are only two goals away from breaking the century barrier after 50 games and how they bounce back from this defeat may tell us more about their pedigree than today ever will.