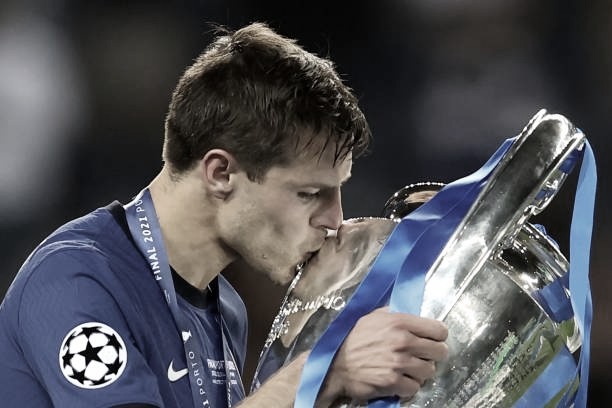 The figure of the captain is the greatest standard that a team possesses. Much more than the star, even more than the coach. And in a club that has been on the rise as Chelsea stands out precisely because of this difficult task. Cesar Azpilicueta' s eagerness , always behind the camera, always underestimated, has been one of the icing on the blue cake this last decade. ''With 11 Azpilicuetas we could win the Champions League'' said José Mourinho. He could not have explained it better.
However, the sanctioning of Roman Abramovich, Chelsea's ex-owner, has set fire to the environment of those players who are released in June. Among them is the protagonist of this article, and is that the Navarrese, linked to teams in Spain as Barca and Atletico Madrid, has the possibility of extending his contract without his own approval.
The steps leading up to London
Azpilicueta made his debut in Spanish LaLiga when he was just 17 years old. He did so at the Santiago Bernabeu, in front of Real Madrid on April 8, 2007. However, Ziganda had already given him minutes in the Copa del Rey.
Already in 2010 he reached 100 games with Osasuna, before he was 21 years old. All this attracted the attention of Olympique de Marseille, which that same year acquired the services of a young, tireless and warrior player. Six million euros which, at the time, might have seemed a lot for a player from Navarre. In France he lifted his first titles as a professional: two Super Cups (2010 and 2011) and two League Cups (2011 and 2012).
However, this story is not a rosy road. One of the greatest fears of a footballer marked a turning point in the Navarrese's career. Azpilicueta ruptured the anterior cruciate ligament in his left knee in a match against Montpellier. Six months on the sidelines, an ordeal from which he emerged stronger than ever.
It takes a lot of willpower to become one of the best full-backs in the world after coming back from an injury of that magnitude.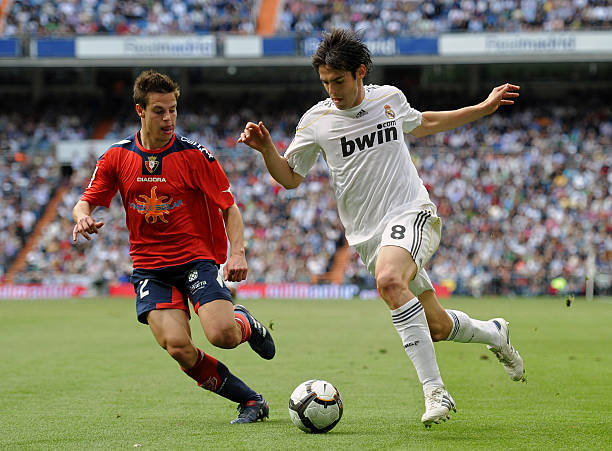 Arrival at Spanish Chelsea
César Azpilicueta arrived at the London club on August 24, 2012 for nine million euros, in a busy summer in terms of transfers after the recent Champions League win over Bayern Munich. A transitional period in which Didier Drogba left and Frank Lampard was in the epilogue of his career, while other legends such as Azpilicueta or Eden Hazard began to forge.
The Osasuna youth player lived a magical decade in London. Nine titles in total, he leaves at almost one per season. 2x Premier League (2014/15, 2016/17), 2x Europa League (2012/13, 2018/19), 1x Carabao Cup (2015), 1x FA Cup (2017/18), 1x Champions League (2020/21), 1x European Super Cup (2021/22), 1x Club World Cup (2022).
10 years have granted him a place in Chelsea's history. 464 games, 16 goals and 56 assists that translate, beyond the data, in the figure of a player who will remain in the memory of every blue fan.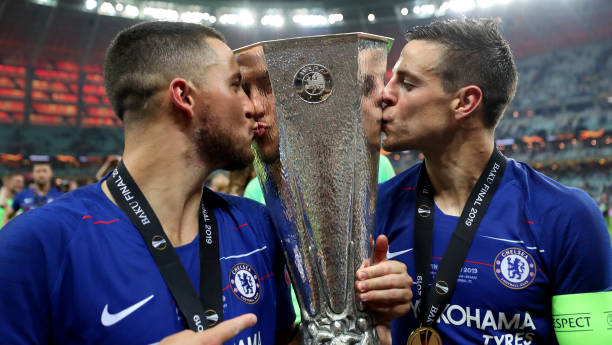 Is there really a chance to leave?
Abramovich's sanction has not only frozen his assets, but his players have also been affected. César Azpilicueta, Andreas Christensen or Antonio Rüdiger end their contracts in June 2022 and it will currently remain to be resolved whether these sanctions will also affect the future of these defenders.
In the case of the central defender and captain of the London club, Barça 's main target for next season, Chelsea had an option in his contract to extend his contract for another season if he played a certain number of games. In consequence, Azpilicueta could remain a Chelsea player if such a unilateral renewal clause is applied, but the important factor here is that it does not require the player's consent to accept it. Therefore, the future of the Navarrese player would not necessarily depend on him, which is strange.
What is clear is that the Osasuna youth player intends to stay in London, but the situation has been delayed to the point of starting talks with Barça. And is living a very sweet moment despite turning 33 years old in August. He is the fourth player with more minutes in the squad and, in addition, a great variant for Thomas Tuchel as a patch in defense.