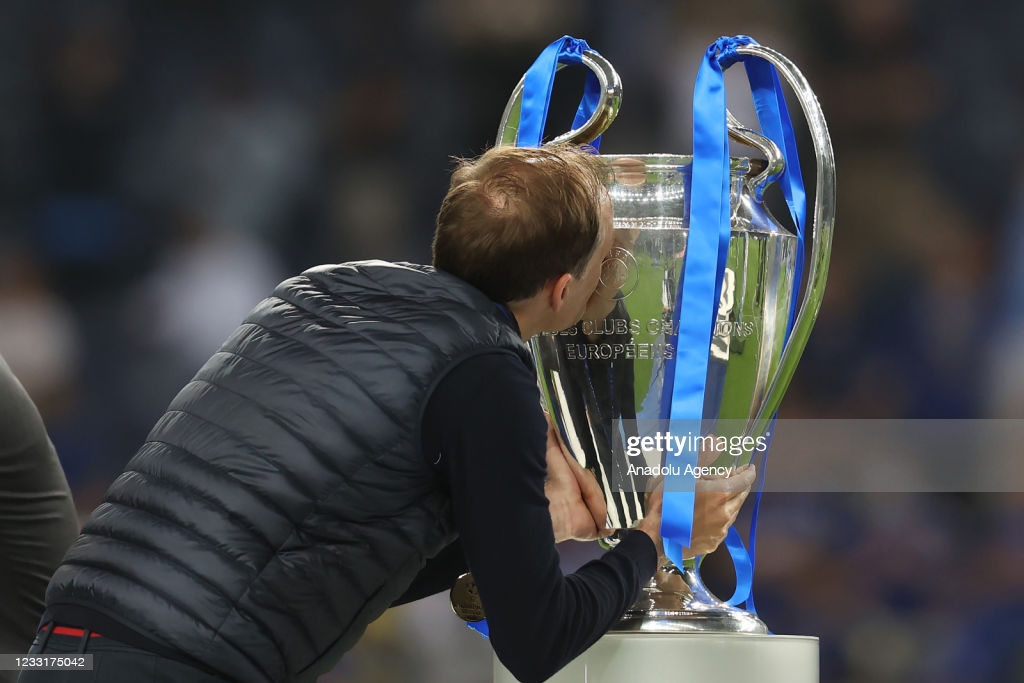 When Chelsea beat Manchester City 1-0 to win the Champions League final in May, it wasn't as big an underdog story as when they won their first title in 2012, but they certainly weren't favourites.
Having been 10th in the Premier League when new boss Thomas Tuchel took the reigns, not even the most optimistic of Blues fans would have predicted them to win Europe's most coveted prize 4 months later.
But a campaign built on defensive stability led them to their second European title. Now, there is even more expectation on the Blues having had a good transfer window. But what chance do they have of retaining their crown?
Better side than last year?
One of the main arguments for Chelsea challenging both for the Premier League and Champions League titles this year is because of the signing of Romelu Lukaku.
The 28-year-old has got off to an absolute flyer since rejoining the Blues in a £98 million deal from Inter Milan, scoring 4 goals in his first 4 games in all competitions, including one in their first Champions League game of the season, against Russian champions Zenit St Petersburg.
The difference he makes to the side from his overall style of play is clear for all to see, but it's his goals scoring ability that has the opportunity to turn Chelsea into an altogether different beast.
The problem last season for them- although calling it a problem seems strange considering they won the Champions League- was that they struggled to convert chances.
Mason Mount, Timo Werner, Hakim Ziyech and Kai Havertz are all brilliant at creating chances, but aren't necessarily clinical enough to put teams to bed. In last seasons Champions League, Chelsea had a shot conversion rate of just 16%.
With Lukaku in the team, Chelsea are more likely to win games more comfortably when on top, but that depends on whether they can keep their defensive stability.
Since Thomas Tuchel took charge of his first game against Wolves in January, Chelsea have kept 23 clean sheets, the most in any of Europe's top 5 leagues in that time.
They only conceded 4 goals in 13 matches on the way to European glory last time around as Edouard Mendy won UEFA's goalkeeper of the year award.
The Blues defence has also started strongly this season, conceding just 1 goal in their opening 4 matches in all competitions. However, the transfer of Kurt Zouma to West Ham will be a blow to Chelsea, who now don't have too much depth in the centre-back region considering they play three at the back.
One of the best midfields in Europe
As well as having real attacking prowess and defensive solidarity, Chelsea's midfield is something to behold.
Before the game on Tuesday night, N'Golo Kante was given his midfielder of the year award by UEFA president Aleksander Ceferin. Jorginho was also awarded with the UEFA men's player of the year award.
This shows quite how highly these two are rated. The midfield duo of Kante and Jorginho is arguably one of the best in world football, and was absolutely pivotal to Chelsea's European triumph last season.
As well as those two however, Chelsea also have reinforcements in case injury strikes. Saul Niguez was brought in on loan from Athletico Madrid on transfer deadline day and offers a different kind of football to Kante and Jorginho.
Having played over 250 games for Athletico, including some important European nights, and having been a huge part of Athletico's La Liga winning squad last season, Saul has a good amount of experience for a player who's still only 26 and will surely be an asset to Chelsea's squad.
Chelsea also of course have Matteo Kovacic as an option, a man who is currently in his fourth season with the club and is arguably shwoing his best football since arriving from Real Madrid.
He has put in some very assured performances in Chelsea's last couple of games whilst deputising for the injured N'Golo Kante.
As well as scoring against Aston Villa at the weekend, Kovacic put in a composed performance against Zenit midweek, once again staking his claim for a more regular starting spot.
He finished the game against Zenit with a pass accuracy of 97% and completed over 100 passes. His calmness under pressure is a trait that works perfectly for the Blues when Kante isn't in the team.
Despite Chelsea arguably having a better side than they did last season, so do a lot of their opposition.
Paris St Germain have of course added 5-time Ballon D'or winner Lionel Messi to their already stellar lineup. A front three of Messi, Neymar and Mbappe is sure to frighten any side, including Chelsea's superb defence.
Manchester United have also massively strengthened their squad with 5-time Champions League winner Cristiano Ronaldo, as well as Raphael Varane and Jadon Sancho, all players who have a history of doing well in the competition. Despite losing their first game to Young Boys, it will take a very good side to knock them out.
And then you have the usual candidates. Bayern Munich, Liverpool, Manchester City and Real Madrid all won't be to far away, as they never are. Chelsea have a real challenge on their hands if they want to retain their crown.