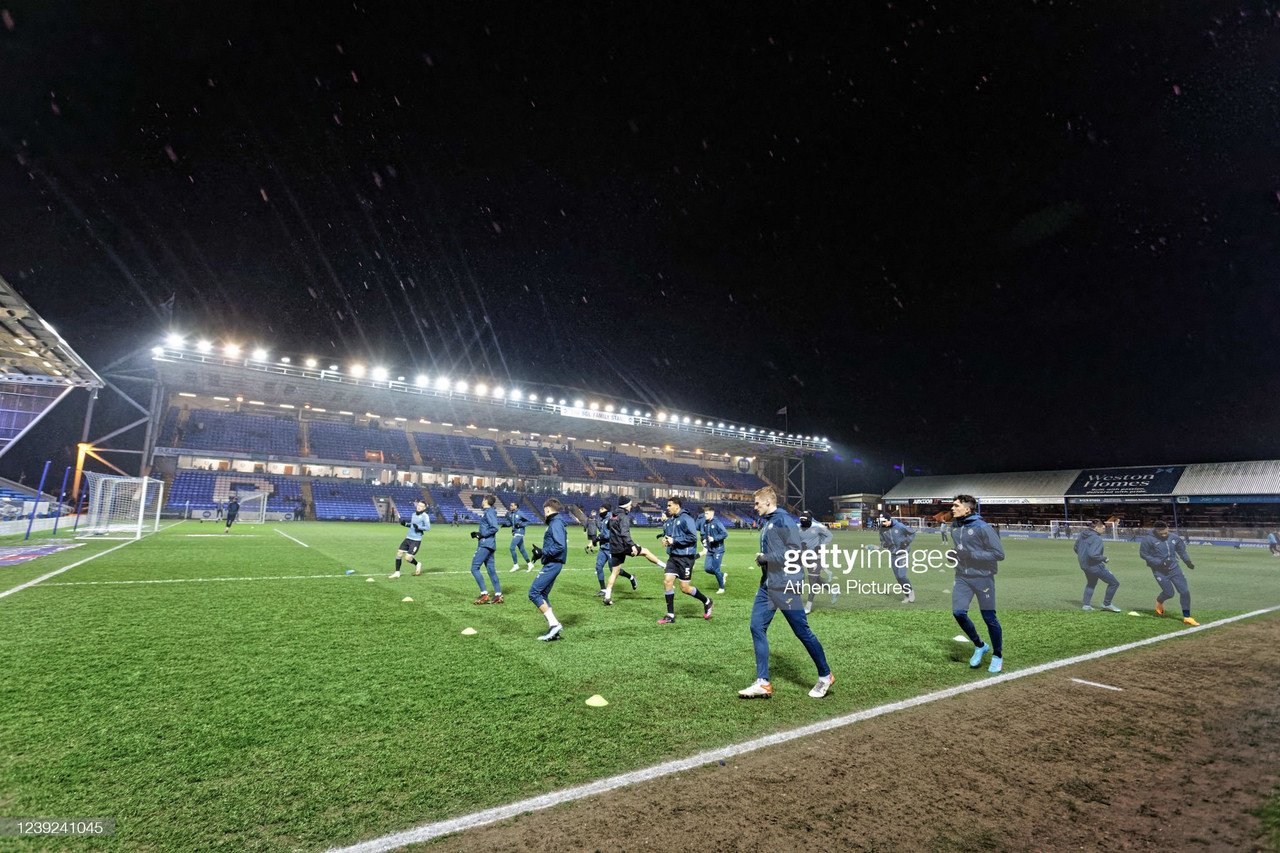 Peterborough Unitedsalvaged a 1-1 draw from the depths through Jonson Clarke-Harris last night. Cancelling out Danny Hylton's early second half goal in what could prove to be a vital point for the hosts.
Nathan Jones reflected on a disappointing evening for the Hatters, although suggesting any point away at this stage of the season is a good one.
Luton Town led through Danny Hylton. It was the forward's fourth goal of the season in a game where he was actually deployed deeper in midfield to compensate for injuries.
Jonson Clarke-Harris' equaliser earned Posh a big point but also served as a cruel reminder for the visitors to see the game out, especially against a determined Championship opponent.
"1-0 up on 85 minutes we've just got to see the game out really. We didn't do that. We had a warning just before. Then they've scored and they could've won it", Jones said.
"We haven't been anywhere near our best tonight but credit Peterborough, they were grafting, they needed a win. They were positive, really front footed. They've had a really tough result last week and they've come out fighting.
"Its tough coming away, so any point is good. But I'm a bit frustrated one, we didn't see the game out and two, the level of performance. They were probably better than us tonight."
Tactical reshape for a squad in and out of the medical room
As mentioned, Luton played veteran Danny Hylton as a midfielder. The forward adapted well but the gaps left by certain absentees have been more than evident.
"We played Danny Hylton in midfield. There's a lot of things we're doing because of injuries and they're giving absolutely everything until the end. "
On missing Jordan Clark and Luke Berry, the Luton boss said:
"The freshness, the energy - that dominance in midfield. We haven't got that at the minute because Henry's played a lot of football (Lansbury), Pelly's having to play a lot of football (Mpanzu), Alan's having to play a lot of football (Campbell), so I played Danny in there to freshen stuff up.
"There's people coming back - Kal Naismith, Sonny Bradley. It's the wrong time really (for injuries). Its one of these things but we're still right in the mix.
"We're fourth, six games to go with everything to play for. There's some big games coming up".
Pressure in the play-offs and looking ahead
As the games pass by, every point clearly counts. Nathan Jones noted that the pressure will be just as high at other clubs around the league.
"Everyone's going to be the same, you know, some tough games. Pressure on people, we'll just see where we are. All we can do is make sure we're at a level where we're us. We weren't tonight. We lacked energy, a little bit of quality tonight, aggression. We need to get that back."
As they look to continue in the play-offs, Luton's next fixture is away at Huddersfield Town next Monday. That same week, on the Friday, they're at home to Nottingham Forest.
"I'm not really going to comment on anyone else. We've got two wonderful games coming up. Come of that the right side you're in a wonderful position. Don't, and you've got it all to do."