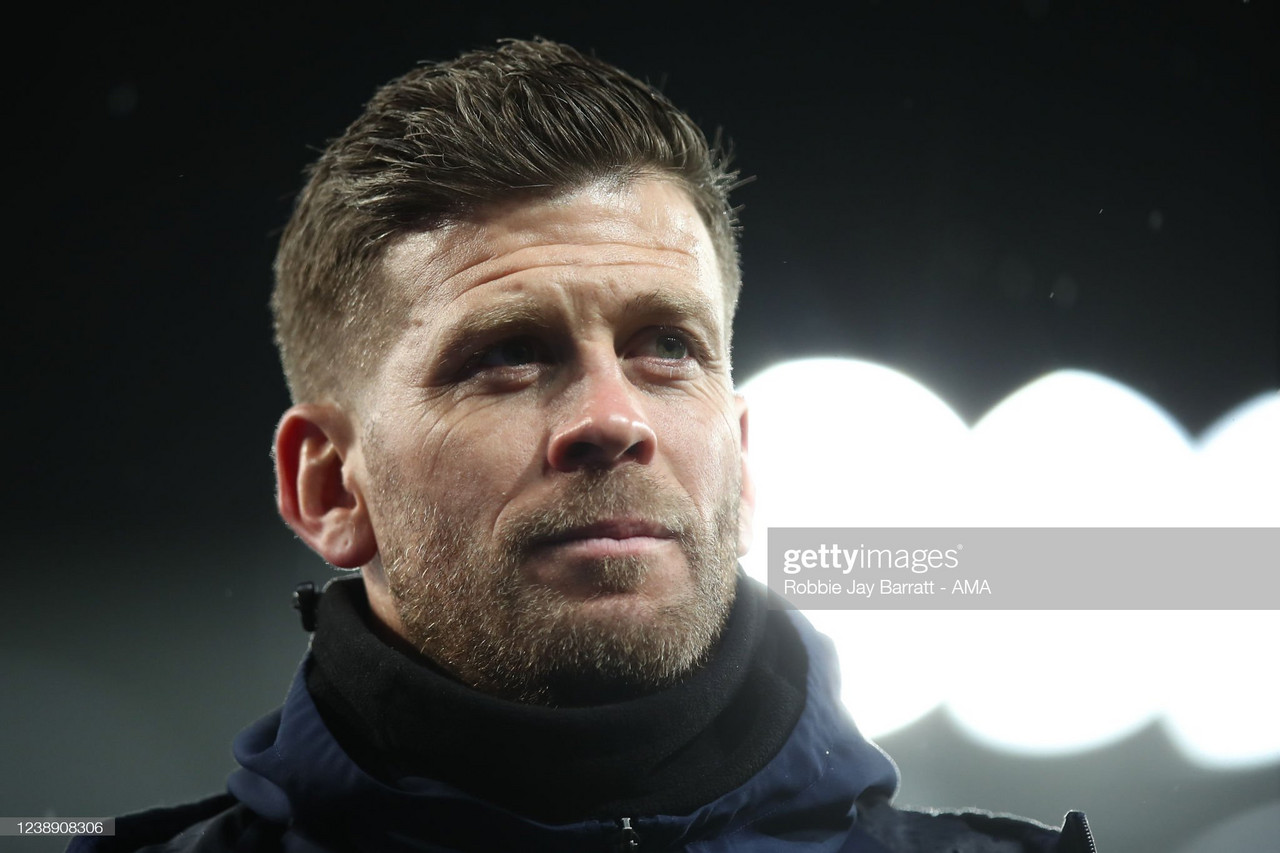 Stockport County suffered an unlikely defeat at the hands of Boreham Wood, as Luke Garrard's side denied the Hatters from taking advantage of a game in hand.
The point between Stockport and Wrexham remains just the single point, with Dave Challinor's side having a game in hand on the Welsh club.
Boreham Wood still have their play-off hopes alive, but would need a brilliant run of form and for results elsewhere to go their way to have a push for the EFL.
Garrard's team took the lead in the first half through Dennon Lewis, who capitalised on an Ash Palmer mistake before bending past Ben Hinchcliffe.
And the game was sealed in the second half thanks to Jamal Fyfield, as the defender dinked the ball over Hinchcliffe to confirm Boreham Wood a memorable three points at the league leaders.
Stockport did nick a late consolation goal through Newby, but their late pressure proved not enough to gain a point.
The home side opted to make three changes from the team that faced defeat at Yeovil Town last weekend, as Myles Hippolyte, Elliot Newby and Connor Jennings replaced Andy Cannon, Scott Quigley and Will Collar.
Stockport County: Hinchcliffe; Miniham, Hogan, Palmer, Johnson, Rydel, Jennings, Croasdale, Newby, Hippolyte, Madden
Boreham Wood manager Luke Garrard made changes of his own following a loss at the hands of Southend United, as Kane Smith and Mark Ricketts were removed from the side.
Boreham Wood: Ashmore; Smith, Evans, Stephens, Fyfield, Lewis, Mafuta, Comley, Mendy Mendy, Marsh, Boden
Stockport nearly got off to the perfect start within the first minute, as a teasing cross from Sam Miniham found Paddy Madden in the box, but a strong deflection saw his shot nerfed and collected by Nathan Ashmore.
Madden was once again close to breaking the deadlock early on, but his header floated over Ashmore's goal.
Boreham Wood weren't willing to roll over however, as Lewis began to make a nuisance of himself, chasing down a loose ball before a last-ditch challenge from Palmer denied the forward the opener.
But almost a carbon copy of before, Stockport were their own downfall, as Palmer allowed a ball to roll beneath his feet, setting Lewis free before the former Watford man calmly hammered the ball past a helpless Ben Hinchcliffe.
Stockport had chances to respond before the half-time break, but excellent stops from Ashmore denied Madden and Hippolyte from drawing the scores level before the break.
Heading into the second half, Stockport continued to apply the pressure, as Ryan Rydel had three efforts in short succession all fall short of the target.
But completely against the run of the play, Boreham Wood nicked their second and strengthened their advantage courtesy of Fyfield. Following a huge Scott Boden chance, the Wood had a corner cause a mix-up at the back, before the defender calmly lobbed the ball over Hinchcliffe and into the gaping net.
The introduction of Ollie Crankshaw and Andy Cannon rejuvenated Stockport slightly, as Newby received the ball in the box and hammered an effort towards goal, but a brilliant reactive stop from Ashmore denied the midfielder a potential consolation.
Their consolation would come however, and into stoppage time, as Newby saw a well-struck half-volley squirm past a relentless Ashmore, finally having a reward for their pressure.
Down to the wire
Challinor's side looked as if they were going to run away with the title earlier on in the season, but four defeats in their last six sees the Hatters wincing as they head into their final four games of the season.
Wrexham and Stockport are both deserving of this title, but the Hatters need to calm their nerves if they're going to head into the Football League as champions.
Boreham Wood you believe it
A joyous day out for the 44 Boreham Wood supporters who made the trip up north, as a clean sheet and vigilant attacking performance saw Garrard's side clinch a memorable three points.
It's been a great season for the Wood, with trips to Bournemouth and Everton, but this has to be one of the victories of the season this afternoon for Garrard, who will be hugely proud of his player's efforts this afternoon.
Nathan Ashmore
Commanding his area, making crucial saves and even a booking for time wasting, Ashmore was pivotal this afternoon.
The goalkeeper never once faltered against one of the most feared teams in the division, but instead put in a brilliant display to help secure a crucial three points for Boreham Wood.
Sam Minihan of Stockport also had a great game, but couldn't do enough to help clinch anything from the game for his side.