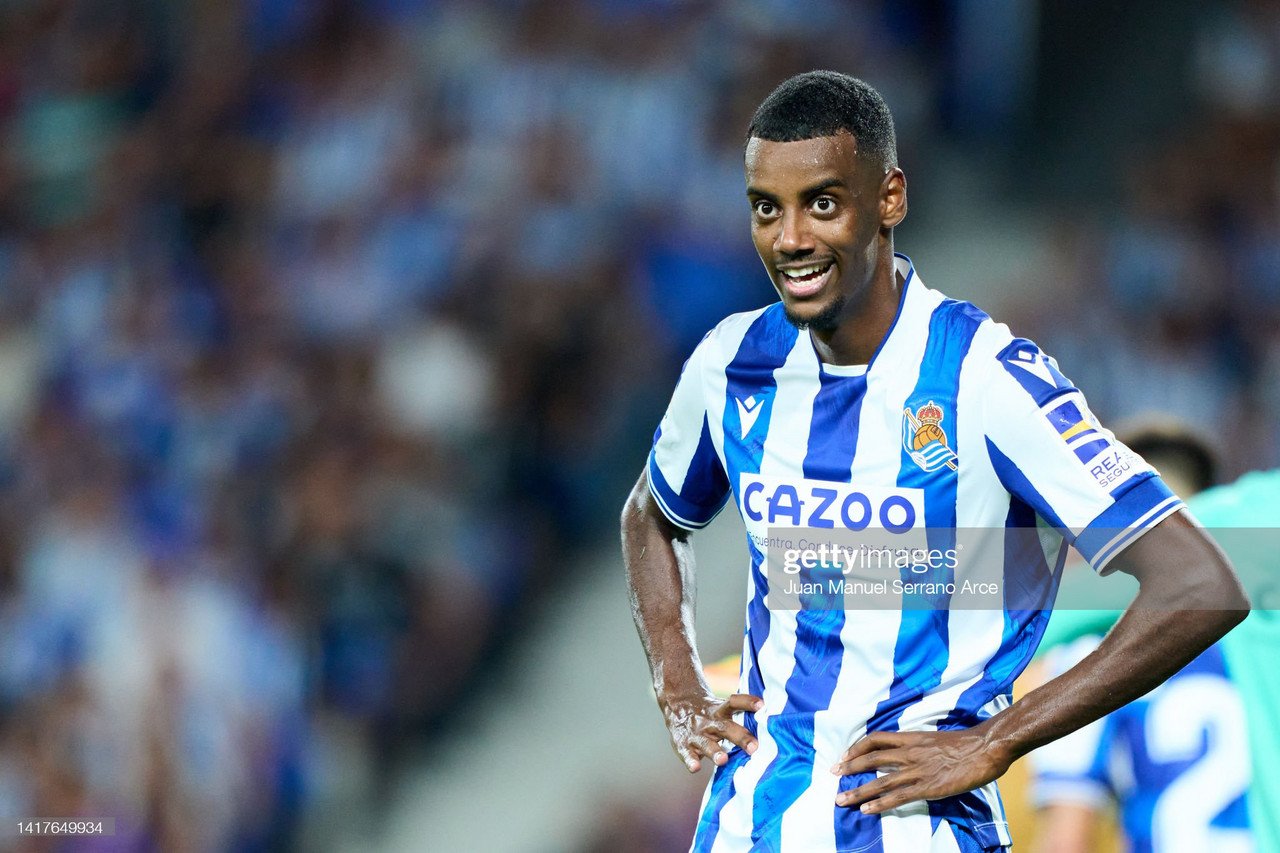 It has been revealed today that Newcastle United have agreed a deal with Real Socieded to sign Alexander Isak for a reported £58 million.
Many Newcastle fans out there will have seen the fee and then checked his goals for the last two seasons and been unimpressed.
So why are The Magpies about to smash their transfer record for the young striker?
Style of play
Isak is a very direct striker. He thrives most when running at defences where he is able to utilise his brilliant ball control and speed. He completes an average of 1.83 dribbles per 90 which is in the top 6% of players in his position. He also averages 4.34 progressive carries per 90 which shows that he is a very forward thinking and aggressive striker.
These numbers fit with the profile of strikers at Newcastle. With their current number nine, Callum Wilson, having a similar aggressive running play style. This is a trait Eddie Howe is clearly looking for when it comes to his strikers.
Isak is a very tall and skinny player so on first glance close control of the ball would not look to be a strength for him. But in fact, it is one of his biggest strengths. Isak has an incredible first touch which means he is able to weave the ball between defenders with ease.
Is he a goal scorer?
The first team both Toon fans as well as rival fans will point out is his goal record for the past few seasons. After a stunning 2020/21 season where he scored 17 in the league, he only managed six last season.
This is not a worry. Isak is still very young at just 22 and has been linked to some of the top clubs in England such as Arsenal and Tottenham Hotspur. While the lack of goals last season could be a worry. Real Sociedad fans will be quick to point out the key role he played in their season.
What would he bring to Newcastle?
It is no secret that Callum Wilson has struggled with his hamstrings throughout his career and this is no different then at Newcastle. While Wilson is in fine form scoring two goals in three games so far this season. The question on peoples lips is not weather he will continue to score, it is weather he can stay fit.
Isak does not have this problem, in the three full seasons he has played at Real Sociedad he has never made less than 30 league appearances. This is something that will be very important to Newcastle as the lack of another option to Wilson has been very apparent.
The current backup, Chris Wood, who was signed last January for around £25 million has not set the world on fire with his performances. While he did score a couple of important goals last season, it is clear he is not the long term option up-front.
But Isak will not just come in to be a backup, he will provide instant competition for Wilson. Competition for places is something Howe has spoken about a lot during his time on Tyneside. He believes having healthy competition helps to keep the players playing at their best.
Verdict?
Overall Newcastle have got a very talented young striker. He is a wanted man in the Premier League with some top teams after him making it a real coup of a signing for The Magpies.
Isak bring pace and power into the team as well as good competition for places at the top end of the pitch.
While he would be a record breaking transfer fee for the club, in todays market it seems to be a fair fee.