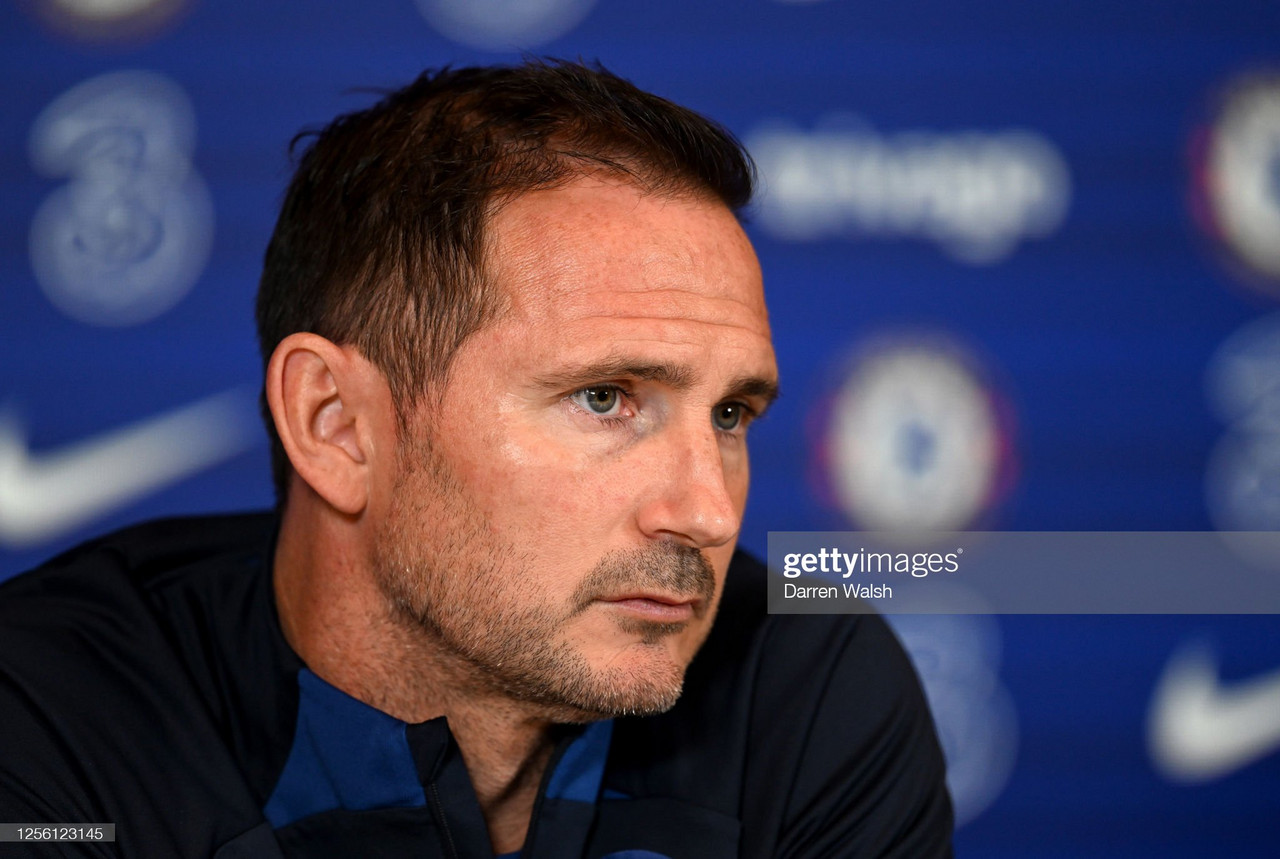 Once upon a time, a Premier League clash between Chelsea and Manchester United in the penultimate game of the season would have been billed as a monumental clash.
A title decider back in the day, it has now been diminished to nothing more than a glorified friendly - the hosts, Man United, do need a point to officially secure Champions League football next season, but for the visitors it is just another stop on the way to the end of this horrific campaign.
The conversations surrounding the drama that has been Chelsea in 2022/23 have been had, and will surely continue for some time, but for Frank Lampard - the fourth head coach within a year - things have not worked out the way he would have hoped when he took the job a little under two months ago.
At this stage, as the Englishman continues to point out in his pre-match press conferences, the focus is purely on players showing their worth ahead of the anticipated arrival of Mauricio Pochettino in a few weeks' time.
"It's a similar situation to approaching Manchester City, albeit they won the league the night before but they're a high level team who are in a positive way," said Lampard.
"In terms of, if people think we haven't got much [to gain] from the game, then players have to show that there is in terms of their personal and collective approach to it.
"We'll have to go there with a very good mentality because they're a good team that are fighting for something that we've fought for for many years and now we're not in that position."
For all the poor run of results reflects badly on Lampard, his job has been made particularly difficult by the sheer number of injuries thrown his way, including the likes of Mason Mount and Reece James.
Yesterday, the club also confirmed that defender Benoit Badiashile would be sidelined for the foreseeable future, having picked up a hamstring injury in training.
Lampard reflected on this absence, and more broadly the injury crisis across the squad, saying it was "a big blow" for Badiashile.
"It's a big blow for him, I'm really disappointed for him because he's come here and I think he's impressed - the games just before he got injured I was very happy with him and I think he's going to be a really good player for the club.
"The injury is unfortunate, it's a bit of a complicated injury in his hamstring and we're probably talking months rather than weeks unfortunately.
"I hope for him that the timing of it over the summer means he's not missing games and he comes back stronger."
'It's not easy to switch it on'
As mentioned a little earlier, there have been a multitude of attempted explanations for quite how things took such a downturn at Stamford Bridge this season, with a post-mortem likely to be conducted over the course of the summer.
Whilst Lampard will leave his interim role following the Blues' final game of the season against Newcastle United on Sunday afternoon, he was asked for his thoughts on what next season might bring, but he was not particularly optimistic about things turning round any time soon.
"I think there's probably a lot to go over to get to the bottom of it," remarked Lampard. "For a club like us that generally has been challenging at the top end of the league, for cups, year after year for many years - there's probably been a couple of years where we've come off it at different times.
"But when you are used to that then I think you have to explore every reason and make sure you don't let those reasons happen again. We have to look at every issue, or the club does, to try and be sure that that doesn't happen going forward."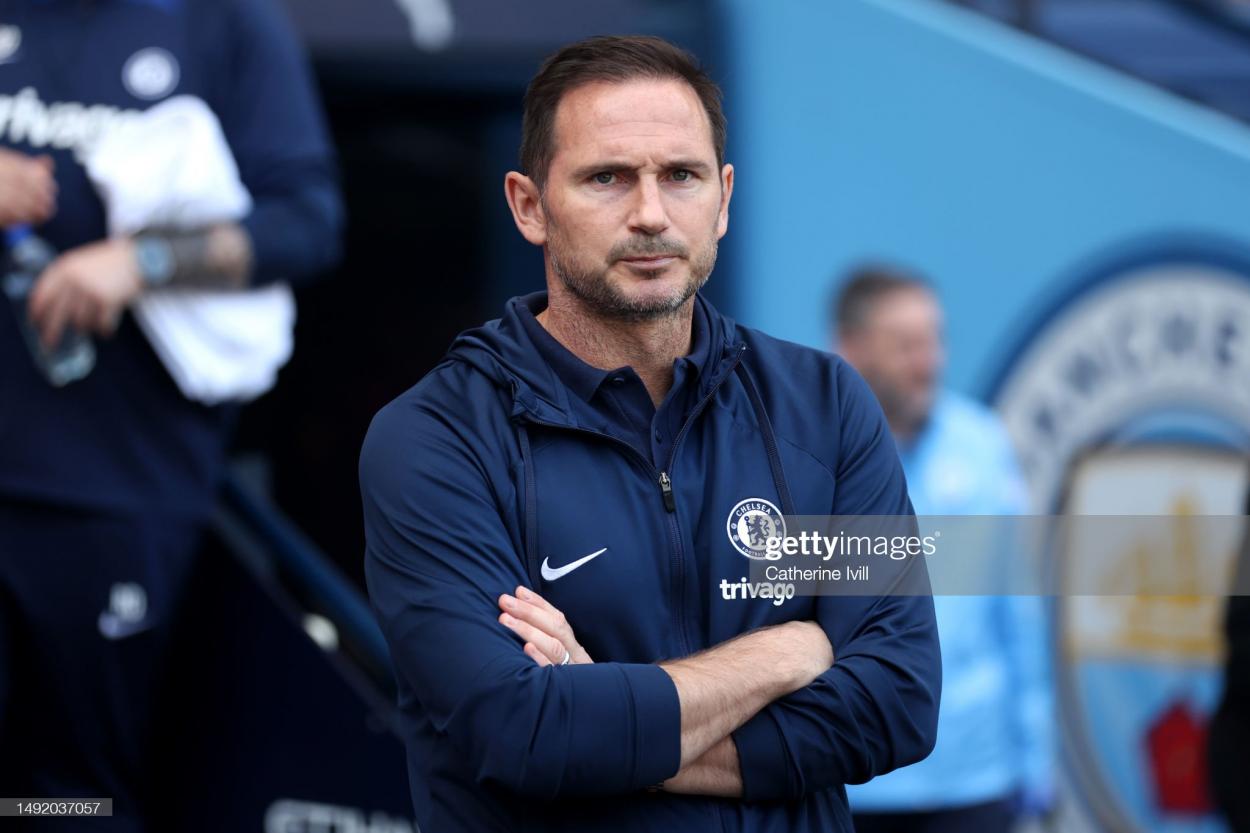 Not only have Chelsea fallen behind their traditional rivals in terms of the so-called 'Big Six' this year, but they have also seen other teams - notably Newcastle and Brighton - rise up the table and effectively replace them.
That means they will face an even tougher task next year to build back up to where they are used to being, and is another reason why the 44-year-old believes it is important to temper expectations.
"You see the emergence of Newcastles and Brightons and Aston Villas and these teams that are getting themselves in that equation now for top four, at least this season," he said.
"My experience of football is if you switch it off it's not easy to switch it on.
"That doesn't always become an overnight remedy. It's obviously not going to be my responsibility, but from my experience being in a consistent-performing club and squad for many years, the moments you do switch off it becomes very hard to switch it on. So that will be the test next year."