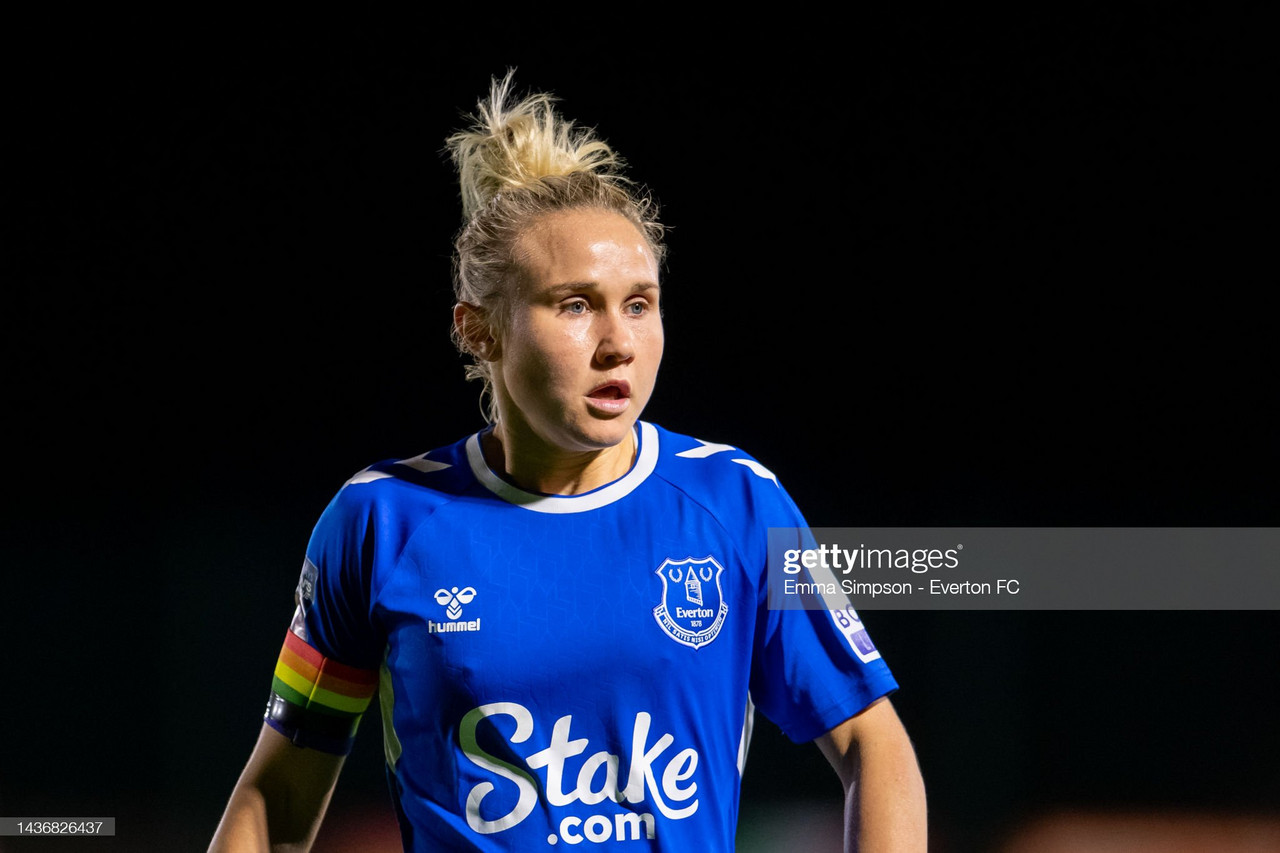 On a bittersweet morning for Everton Women fans, forward Izzy Christiansen has officially announced her retirement from professional football.
The forward, known for her exceptional skill, determination, and leadership on the pitch, leaves a lasting legacy that will be remembered by fans and fellow players alike.
As the football community bids farewell to Christiansen, let us reflect on her illustrious career and the impact she has had on the ever-growing women's game.
Christiansen's journey in professional football has been nothing short of extraordinary.
She developed a passion for the sport at an early age and it was her move to Everton's academy when her talent truly began to shine.
In 2008, the striker made her senior debut for Everton Women and quickly established herself as a force to be reckoned with.
Her impeccable technique, vision, and versatility on the field set her apart from her peers.
During her time with the Blues, she played a pivotal role in their success, contributing a crucial number of goals and assists while captivating fans with her exceptional performances, and also appeared for the Merseyside club in the UEFA Women's Champions League.
She also plied her trade at Birmingham City from 2009, tallying over thirty games for the WSL club.
2014 saw Christiansen make a high-profile move to Manchester City, where she continued to excel.
She played a vital part in City's domestic dominance, helping them secure the Women's Super League title in 2016, along with the FA Cup on three separate occasions.
Her achievements earned her recognition as one the finest in English football in her position.
Furthermore, Christiansen's talents were seen on the international stage.
She represented England, earning 31 caps and scoring six goals, following a successful spell in the U23s side.
At junior level, she has also proved her worth, playing in multiple World Cups and European Championships.
But while appearing for the national team, she made her mark with performances in the Euro 2017 tournament, helping the Lionesses reach the semi-final.
Return to Everton and Retirement
Following a successful stint at Lyon where she won multiple titles, Christiansen returned to her roots and rejoined Everton in 2020.
Despite encountering injuries that disrupted her rhythm, she remained a pivotal figure for the Toffees, providing guidance to younger and upcoming talents plus displaying an unwavering commitment to the team.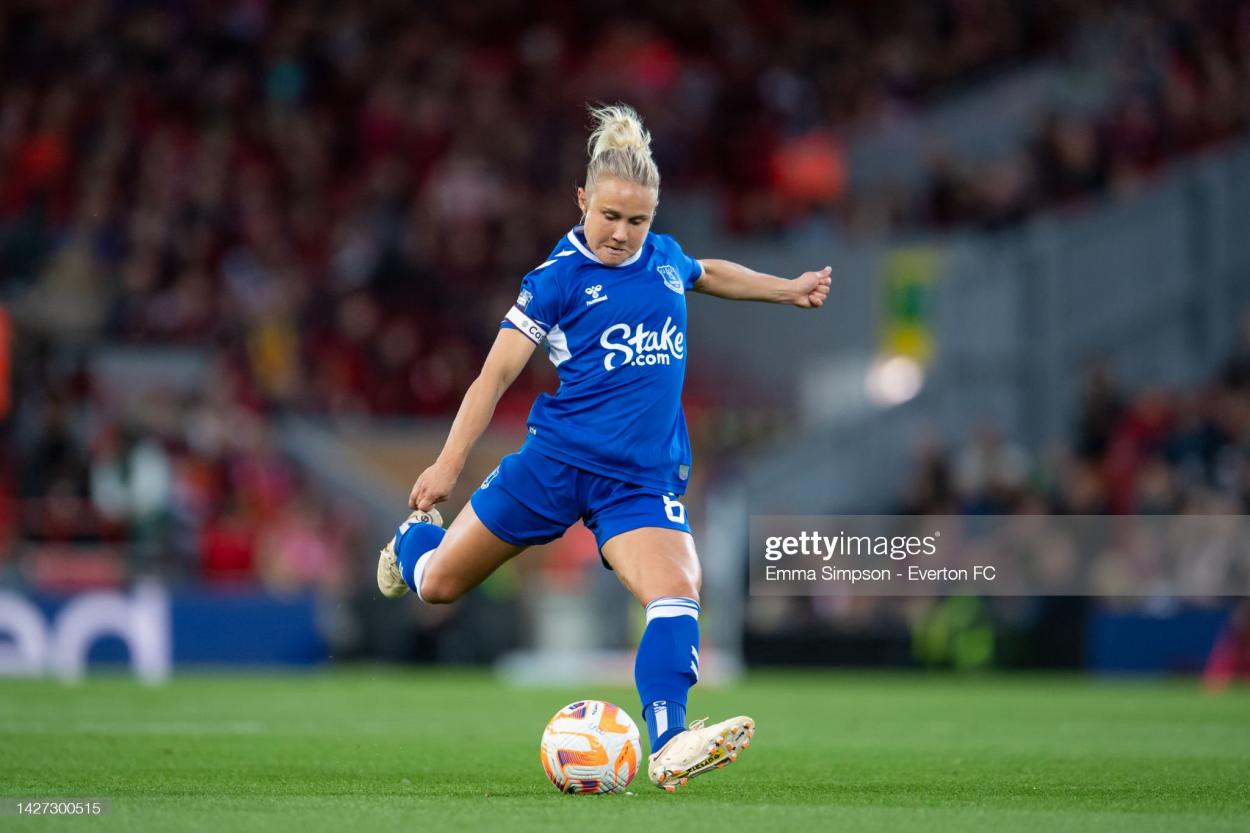 However, the football journey must come to an end for every player, and for Christiansen, it is at the age of 31 that she makes the difficult decision to retire.
Citing the physical toll the sport had taken on her body, she expressed gratitude for the opportunities she had received throughout her illustrious career and the cherished memories she had created.
A lasting legacy and looking ahead
As Christiansen hangs up her boots, her contributions to the game will not be forgotten easily.
Her technical brilliance, versatility across the attacking department and in midfield, and her dedication have inspired countless aspiring footballers, particularly young girls who now have a role model to emulate.
Beyond her on-field accomplishments, the 31-year-old has been an advocate for women's football, constantly pushing for increased visibility and opportunities for female players.
While the news of the retirement may leave a void in the game, especially for Everton, it also opens the door for new talent to emerge and make their mark.
Christiansen's impact will endure as her legacy lives on, inspiring the next generation of players to strive for greatness.
Her ultimate game will coincidentally come this Saturday at the Manchester City Academy Stadium, where she will walk out of the tunnel for one final time with Everton.
I have something I would like to share with you…

I am announcing my retirement from International and Club football at the end of the season.

To all of the football clubs that have trusted me; Everton, Birmingham City, Manchester City, Olympique Lyonnais and finally here

— Izzy Christiansen (@IzzyChr17) May 25, 2023