Joel Matip has revealed the reason behind his decision to join Liverpool this summer, insisting that he wanted to test himself against the best players in Europe.
The centre-back signed on a free transfer from Bundesliga side Schalke, ending a 16-year career in Gelsenkirchen to join up with Jürgen Klopp and co. on Merseyside.
The Cameroon international explained that he's relishing the pressure of coming up against the likes of Zlatan Ibrahimovic, Eden Hazard, Alexis Sanchez and Sergio Aguero as realises his dream of playing in the Premier League.
Speaking to reporters, Matip said that he's "settling in really good" and that everyone at the club has been "really nice" to help him in his "huge new experience."
He explained that he's "very happy" to be at Liverpool after "16 years at Schalke" who were his "hometown club."
Matip added that he "grew up there" his entire life and that therefore it was "a big decision to leave" which "wasn't easy." However, he called it "an easy decision to decide to join Liverpool."
Matip keen to take on "the best" and improve his game
The 24-year-old insisted that as a child he "wanted to play in the Premier League" and said that Liverpool are "a great and famous club that everybody knows" so it was "a great honour to be playing for them."
"It was an easy decision and I am happy with it," he continued, saying he wanted to "go out in to the world" and experience a new league and that he's "happy with the decision" he made.
The towering defender has already represented his new club twice in pre-season, playing 45 minutes each against both Tranmere Rovers and Fleetwood Town in back-to-back wins.
Having made a strong first impression so early on, Matip added that he's come to England because he wants "to play against the best" and to "become better" as a defender.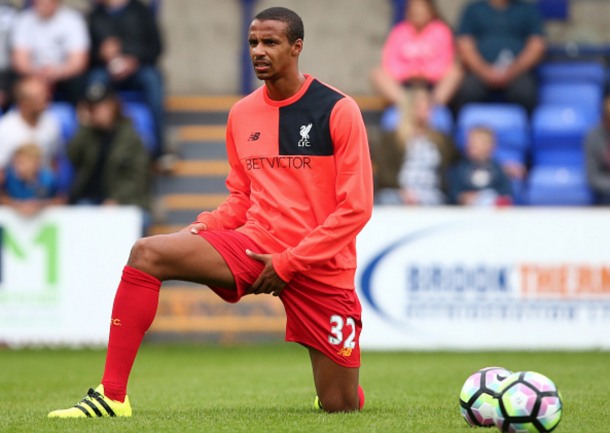 "That was my thinking and my choice and I'm really looking forward to it," he declared, saying that the pressure that comes with it is what he wants and is "the reason" he joined the club.
"I think I am good enough and I'll show this," Matip added, explaining that leadership is "something I will have to grow into" before saying that he is "sure" he has "the ability from that position and from the way I approach the game."
He said that he's "very good under high balls" especially "at corners and set-pieces" as he explained his "plus points" - citing the physicality of the Premier League and saying he will "have to adapt a little bit because the style of play is a little different."
But the Bochum-born centre half insisted that he has "enough self confidence" to be "good enough for it" - having earlier spoken this month about wanting to put in extra work in the gym to ensure he's prepared for the physical battles of the English top-flight.
Defender says he will be prepared for the new season
Matip looks likely to start the season as one of the club's two first-choice centre-backs alongside Dejan Lovren after Mamadou Sakho and Joe Gomez injured their Achilles recently to leave them in doubt for the start of the campaign.
Klopp recently indicated that Matip is still returning to full fitness after undergoing minor surgery in May, but the player himself is confident he will be at his best by the Reds' opening game at Arsenal on August 14.
"I had an operation, two years ago, and had some screws in my right foot because it was broken," Matip said. He added that he had an operation in order to "have them out" and explained that he "had to go on crutches" for "a few weeks."
However, he said he "can play" now and will "ready" and "back to full level" by the start of the Premier League season after admitting he's "not quite at the level in terms of jumping" yet.