 Liverpool will only look to sign a new centre-back this summer if Mamadou Sakho is forced to face further punishment over his drugs ban.
The French defender was found guilty of breaching UEFA violations back in April and was handed an initial 30-day provisional ban as they looked into the matter.
But Sakho's ban came to an end last month, when it was revealed that European football's governing body would not be extending his suspension.
That opened up the possibility of Sakho joining Euro 2016 hosts France's 23-man squad for the tournament, although national team manager Didier Deschamps opted against the 26-year-old's late selection out of respect for his existing options.
The player's lawyers questioned whether the substance Sakho tested positive for, believed to be a fat-burner, shouldn't be on UEFA's banned list - but despite the success of their argument, which was backed up by scientific evidence about the supplement's effects, he is not yet free of punishment.
It has been three weeks since a UEFA statement indicated a decision on Sakho's would be made "within the next few days" - but with no set date then announced, Liverpool are still waiting to find out from their disciplinary body as to whether the substance should indeed be banned.
That means the club are unaware as to whether Sakho, who it had been feared could face a ban between the length of six months or two years, will be availbale to play at the start of the 2016-17 season.
Reds considering signing new centre-back, but only if Sakho's ruling leads to suspension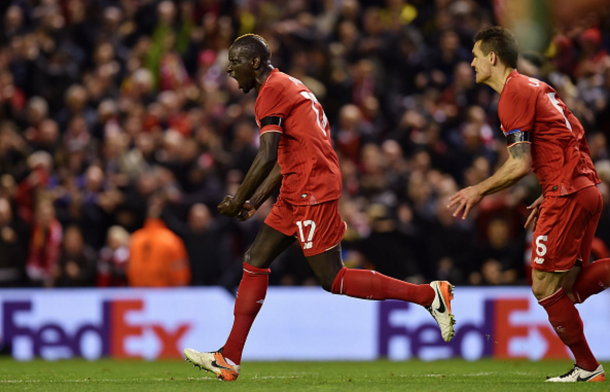 As such, the Reds are still undecided over the necessity for further recruitment in the heart of defence. With Kolo Touré having been released, Martin Skrtel now looks set to leave with Fenerbahce having had a £5.5 million bid accepted.
Skrtel's departure would leave only Dejan Lovren, in addition to Sakho, of last season's centre-backs still at the club - although teenager Joe Gomez will also return to the fold after spending much of last term out because of a serious knee ligament injury.
Gomez is expected to be eased back into first-team action after fitting in so seamlessly at full-back at the start of last season, with Klopp holding the England Under-21 in high regard.
With no European football next season, four centre-backs would be ample enough cover - the arrival of Joel Matip on a free transfer from Schalke next month adding much-needed strength in depth to Klopp's options. The German had to field Lucas Leiva at centre-back in the League Cup final in February because of the shortage of alternatives.
But Liverpool may decide to look for an extra defender capable of playing in the middle should it be revealed that Sakho will be suspended for the start of the campaign. That would leave them with only Lovren, the incoming Matip and Gomez, who wouldn't be fully fit, as their only stand-in.
The ban brought an unfortunate end to the season for Sakho, who missed Liverpool's final eight games of the season including their Europa League final defeat to Sevilla in Switzerland.
The defender had grown into a key member of Klopp's side, scoring two in three games in wins over Borussia Dortmund and Everton to reflect his growing importance.
Alongside Lovren he formed a dependable centre-back partnership, though he faces a test to prove his worth once again with Matip arriving - even if he avoids any further sanctions.