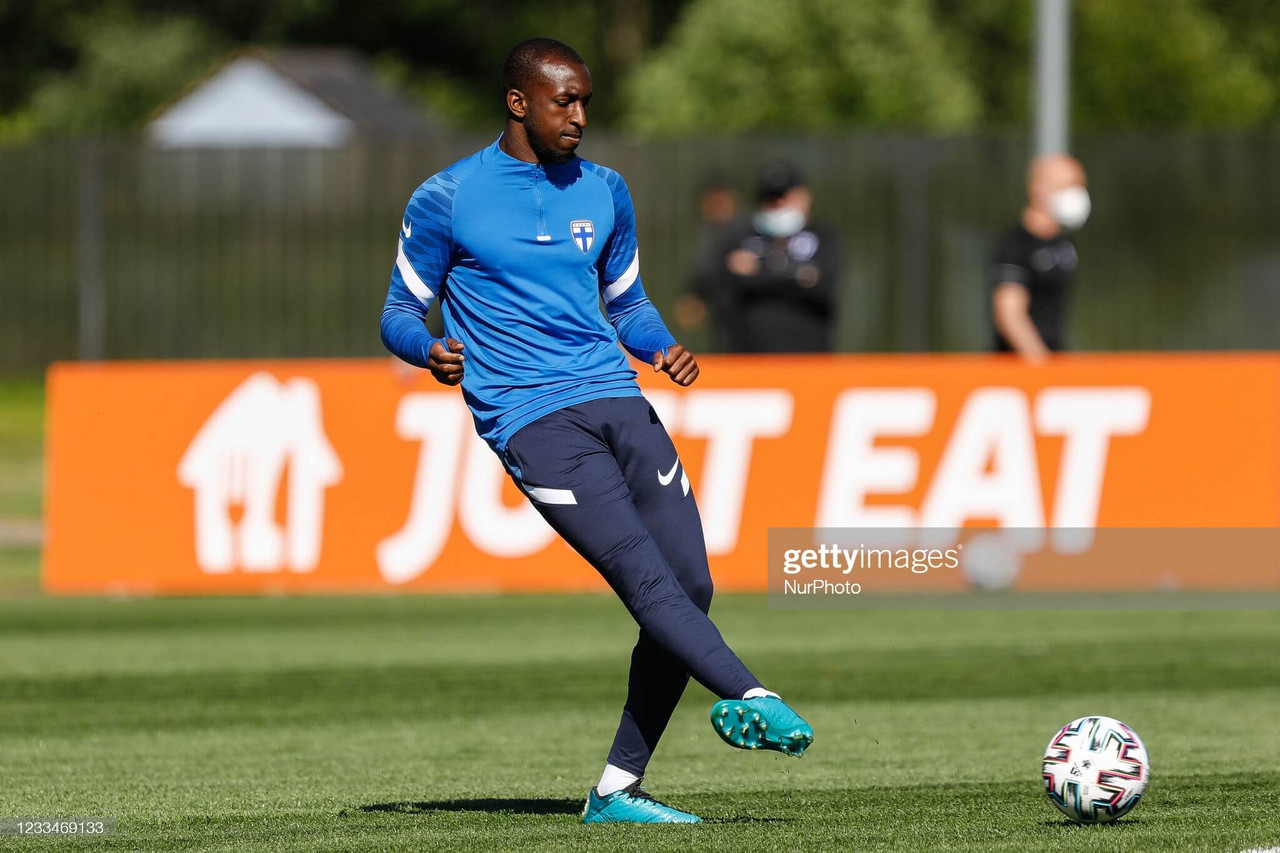 There have been a handful of players who have really caught the eye in the opening days of Euro 2020, among them the usual protagonists such as Cristiano Ronaldo and Kylian Mbappe.
But looking beyond the big nations and the big players, there's been a handful of sparkling performances from players representing the minnows of the competition and none more so than Rangers midfielder, Glen Kamara.
After an impressive victory in a clash with Scandinavian rivals Denmark in Copenhagen, Finland fought valiantly once more against a partisan home crowd on this occasion against Russia in St Petersburg and while the result didn't go their way, with Russia edging past them 1-0, the Huuhkajat once again did themselves justice with a gritty display.
So in spite of the defeat against Russia, Finland are still in with a chance of progressing from group B and reaching the knockout stages, which would be some feat on their debut in a major competition.
There have been a handful of impressive performers for Finland so far in the tournament, the main man and national hero Teemu Pukki has looked lively, as has his strike partner Joel Pohjanpalo, who netted their winning goal against Denmark. But the standout performer really has been Glen Kamara, who's become somewhat of an unearthed gem for both club and country.
Kamara continues his career rise
Born in Tampere, a city in the south of the country, Kamara plied his trade at youth level with local outfits OT-77 and EPS and would later move to Southend United in 2011. This attracted the attention of giants Arsenal just a year after his arrival in England, where he would spend the next five years.
While the midfielder failed to make the cut at the Emirates Stadium, his career has been on an upwards trajectory since moving north of the border to Scotland in 2017.
After two impressive years with Dundee FC, Kamara moved to Rangers in 2019 and has since established himself as one of the very best midfielders in Scottish football, as revealed by his deserved inclusion in the PFA Scotland Team of the Year last season.
Kamara's impressive displays in Scotland over the last few years have seen him earn his opportunity to shine on the international stage, with Kamara establishing himself as a talisman in the Finland national team over the last four years.
Alongside the likes of Pukki and Pohjanpalo, Finland now have a cluster top quality players capable of shining internationally and the trio played a monumental role in sealing the nation's qualification for the Euros and making history as the first Finnish national team to participate at a major competition.
Riding the crest of a wave at club level, Kamara came into the Euros in a rich vein of form and his first two outings clearly reveal he's brought this form to the continent's biggest stage.
An exciting future for Finland
Demonstrating all his qualities Kamara has looked mightily impressive in the Finnish midfield, his creativity a vital cog in the machine that still has everything to play for with one group game left.
With the national hero Teemu Pukki now 31 years old, the baton will soon be passed to the next star player and Kamara is surely the number one candidate to lead the next generation.
After finally making a first appearance at a major competition, the sky is now the limit for Finland and you wouldn't put it past them making the World Cup in Qatar next year as they're a nation on a trajectory that's only going up.
If it's an exciting future for Finland and an extremely exciting future for Kamara who's flourishing under the tutelage of one of the greatest midfielders of his generation in Steven Gerrard, his club manager at Rangers who seems to have had a great effect on Kamara and really took him under his wing.
A move to the Premier League surely beckons for Glen Kamara in the near future as he is a completely different player to the one who Arsenal let go of four years ago and a player who seems to have all the attributes to excel in the top-flight of English football.
It's evident that Kamara has the potential to go far, extremely far, he's been a joy to watch in this tournament so far and it's clear that he's the heir to Teemu Pukki's throne to be the next face of Finnish football.
Just how far Kamara can go is still unknown, but with his talent and potential, it looks like a very bright future for both him and his nation who have their next star in the palm of their hands.
Glen Kamara is a player beckoned for stardom.