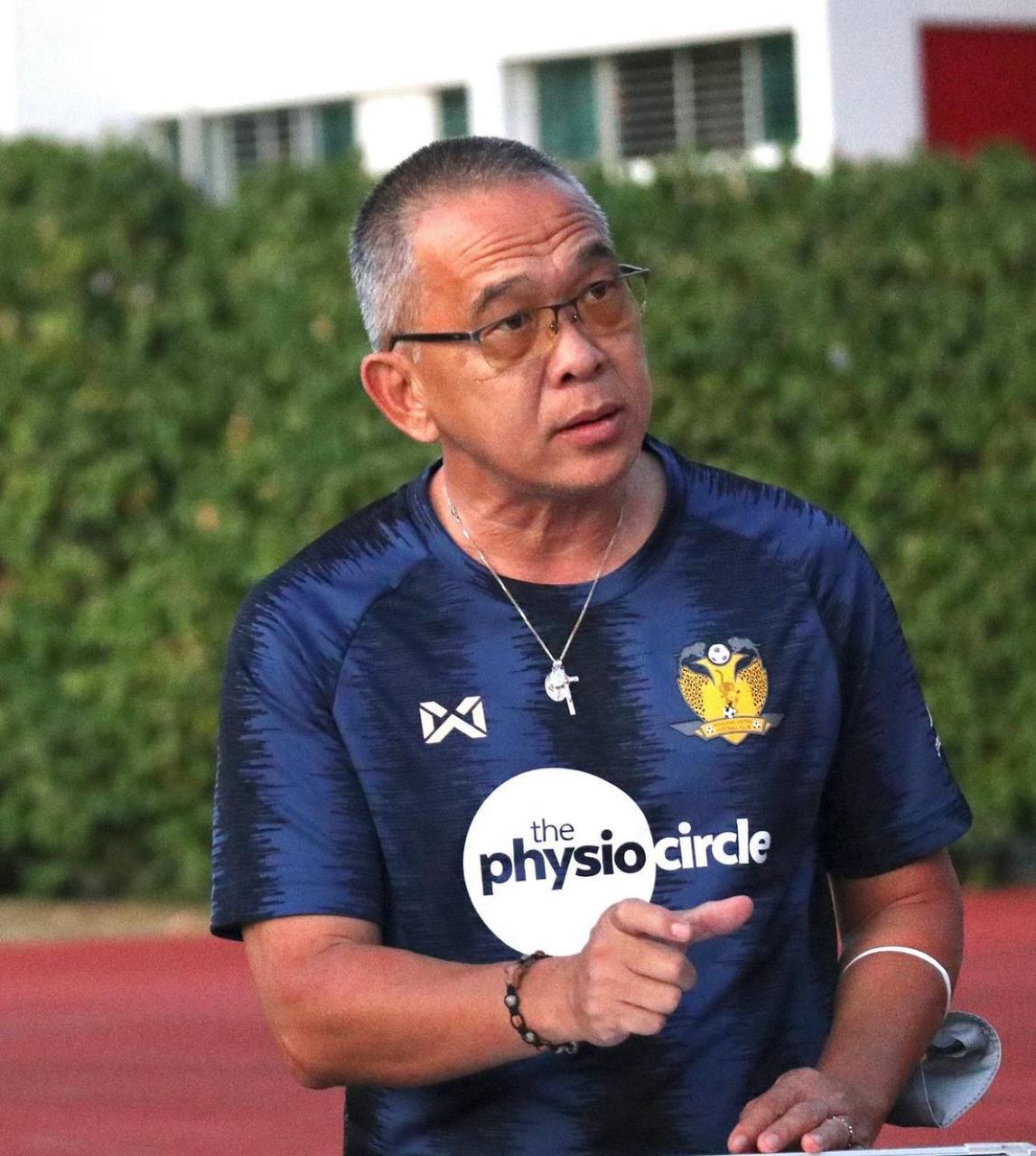 The Cheetahs were down 1-0 at halftime which saw Sugita Masahiro scoring the goal for the Swans nearing the end of the first-half. What could have been a goal-less first half shocked not only the players, but the home fans as well. It was time for head coach Clement to look into his formation and make some tactical changes in the dressing room.
As the second half started, the Cheetahs started gaining control of the game, and got on the attack more than they did in the first half. It was to no surprise that everyone was sensing a goal coming from Hougang, and it took them just 33 minutes to respond with the equaliser from Sahil Suhaimi.
The game ended with a score of 1-1, with points shared between the two sides. It was a good result for Hougang, despite getting hammered last time out by the Stags with a score of 7-1. The Cheetah's head coach was approached by Vavel that night after the game against the Swans and faced questions on the game.
What are your thoughts of this game? And what do you all think you could have done as a team to improve the scoreline?
"I mean coming off a heavy defeat, the morale was already very low, but good thing was in the International break where we worked a lot on what we want to do, what we expect when we play against Albirex which were executed I think quite well especially in the first 42 minutes before they scored.
I mean we were creating the chances, we were shutting them out other than, you know our own fault in terms of the goal conceded. Of course we want to do better, we were very cautious towards the end basically a draw would be a very good morale booster for the boys.
It's tough after two weeks and coming back playing against Albirex. In terms of match fitness I think we knew that we were very lacking and with the pace, we struggled especially towards the end".
It was an amazing team effort by Hougang when they equalised, so what are your thoughts about that goal?
"I mean it was a very good move, very good understanding. In the end, a finish by Sahil whom has worked very hard. Like you said you know it is a team effort, it is something we had done in training, it is something they have put in a lot of effort into".
Albirex almost scored in the last few minutes of the game. Can you share about the emotions that you were going through?
"Well naturally emotional, at the end of the day it is about getting points, and whether one or three I think it is important. It is still a long way to go. We have not even completed the first round. It is a marathon. I mean our record against Albirex is also definitely not good but I guess things will change as we move on".
Was there any special strategies that was implemented for this game?
"I mean every game every team we plan. We planned against Tampines but we got trashed 7-1. No denying that what we have planned we didn't materialised. At the end of the day I personally feel as I told my boys is that it is all about effort, it is all about what we want, it is all about enjoying the moment when you start kicking the ball. They came back, they enjoyed the football, they trained well for two weeks and here we are against Albirex".
Your next game is against Balestier Khalsa, how confident are y'all for the next game? How different will your preparations be for the next game?
"Like I said every team is different. There must be confident in everything we do but not to the extent where you say Balestier is not a problem, no it is never a problem in our league. Anyone can beat anyone.
We lost to Young Lions twice last year so I mean this is football. Geylang beat Sailors, who expected that, you know?
That's how it gets interesting, you got to be very cautious about being overconfident. Yes we will prepare something after we have seen how Balestier had played against Sailors or their previous games so every game is different in terms of tactics and strategies".