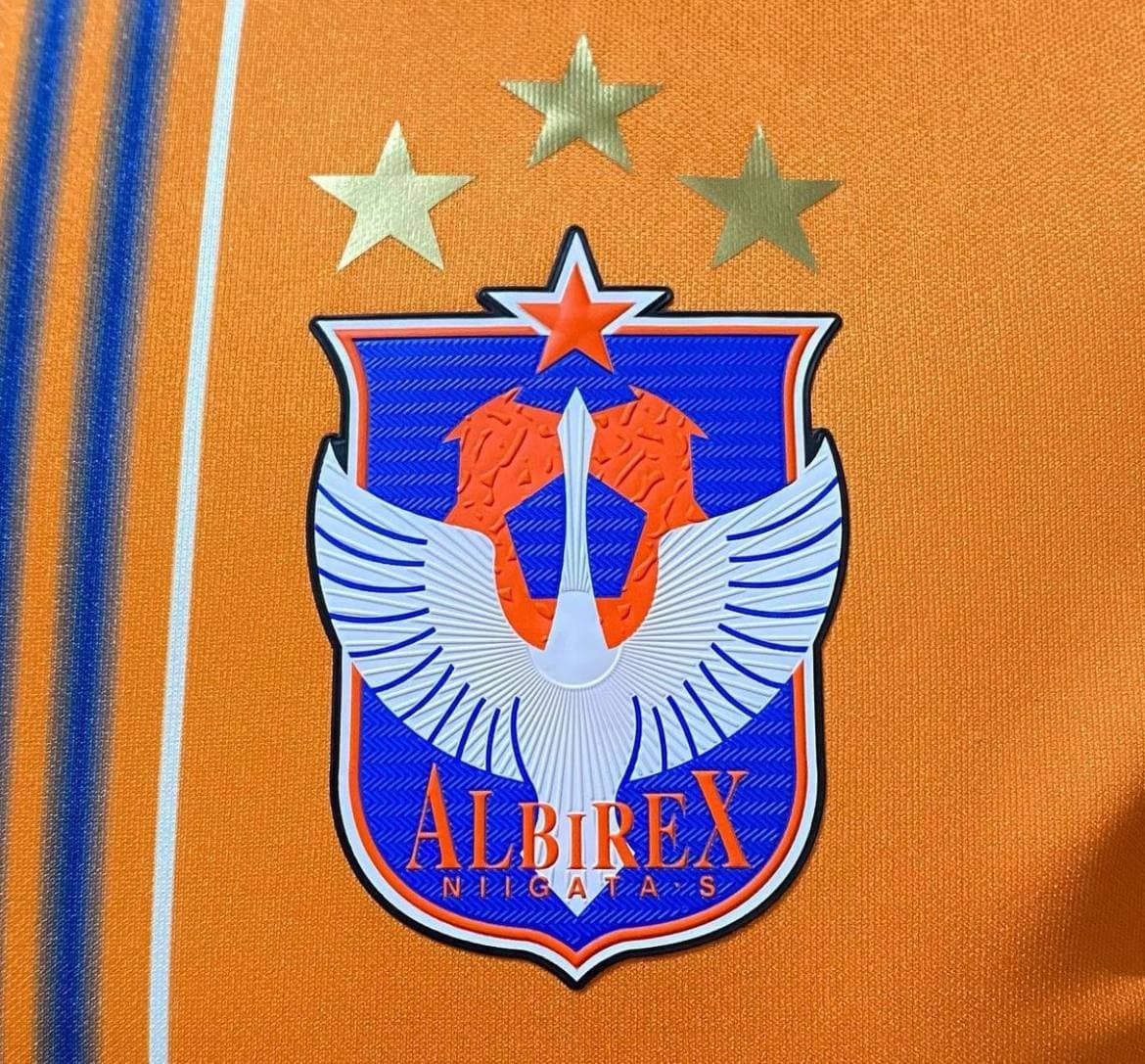 The 2021 season was not what Albirex envisioned it to be. What could have been another successful season for them to seek their fifth title turned out unpropitious nearing the end. Rivals Lion City Sailors stood their ground and faith in contending for their first ever title right to the very end, a close shave as one would describe it as it was a two-point margin from the White Swans. The season concluded with LCS attaining 48 points and Albirex 46 points.
Albirex Niigata started the 2021 season campaign with a form that was transcendently impressive to watch in the standings as well as to the eyes of the fans. Their play-style appeared dominant against Hougang United from start to finish in their first fixture as they comfortably claimed all three points with a score of 3-1. They manifested in their performance and produced similar results against the Young Lions with a score of 3-0 in their second fixture.
The White Swans were on a triumphant run of collecting points every single game played except for the second encounter against the Jaguars, where their unbeaten streak fell out with a score of 2-1. The Jaguars pulled off one of their best games in that season, giving the defending champions a tough time. The lead lasted for 47 minutes when the equaliser came from Yamashita himself in the 80th minute. However, the Jaguars ensured their lead once again when Luiz Carlos had the ball back of the net just four minutes after the equaliser. It was not just that game that conceded Albirex the title, but the third encounter with both the Stags and Jaguar played a vital part as well as only two points were earned for the White Swans, with both games drawn. That was the moment the Sailors knew they should capitalise on that opportunity to go up top.
Tadanari Lee
A big and captivating transfer by Albirex, as they managed to clinch the signing of superstar Tadanari Lee. The Japanese-international has one AFC Champions League and AFC Asian Cup under his name. He has a total caps of 11 for his country.
Prodigy Expropriation
The White Swans had signed a couple of prodigies for the upcoming season, in hopes to claim back their title which was lost and taken from them by rivals Lion City Sailors. Jun Kobayashi, 22 years of age, will bolster the defence as he makes his way from Kwansei Gakuin University. He will extend his defensive link together with Daichi Omori, 21-years-old, from Toyo University. Also coming through the defensive ranks are Tatsuya Sambongi and Keito Hariya. Tatsuya is 22-years-old and he came from Kanagawa University while Keito is 18- years of age and he came from Funabashi Municipal High School.
Coming through the midfield ranks are Kumpei Kakuta from Kanagawa University, Kan Kobayashi from Tsukuba University and Masahiro Sugita from Funabashi Municipal High School. They are 22-years-old respectively. Three more late signings have caught the SPL's attention as well arriving from Japan soccer college and they are Yoshiki Matsuura, Shota Ochiai as well as Kanato Fukazawa. The trio are of below 22 years of age. Next, we have forward Kodai Tanaka from Takashoku University. Kodai will be wearing the number 11 jersey for the upcoming season.
From Chuo Gakuin University, we welcome 22-year-old Shogo Toyomura. The Japanese defender will wear the number 16 for the upcoming season. As attacking as this squad can ever get, we welcome another young prospect from Hinds college in United States. 20-year-old Satsuki Mori will take the frontline of attack in the upcoming season.
Ong Yu En
The 18-Year-Old Singaporean midfielder will dawn the Stag's Jersey in the upcoming season, after having played 1064 minutes for the White Swans, with eight shots taken and four assists.
Sunny Tia
The 17-Year-Old goalkeeper will maintain his teammate relationship with Ong Yu En, as he too will play for the Stags in the upcoming season. The Singaporean has yet to make his professional debut in this domestic league.
Kosuke Chiku
Kosuke had caught the attention of Gainare Tottori after having played 1890 minutes for Albirex, one for the club and fans to remember. The midfielder had a total of 18 shots taken, converted one and assisted one. Gainare Tottori finished 12th in the league last season, having played a total of 28 games. The club won nine games, drew 2 and lost a total of 17 games.
Shuya Yamashita
The Japanese defender joins the Stags for the upcoming season after a terrific season with the White Swans. Shuya wants a bigger challenge in hopes to feature in the AFC Champions League in the future. The 22-year-old scored thrice for Albirex in the previous season, having played 1890 minutes and assisted once as well.
"When Tampines Rovers came to me with an offer, I accepted it without hesitation. After seeing them in the AFC Champions League, I really want to be there too, and I do believe that the club as what it takes to return to that competition" he mentioned in an interview.
Ryoya Taniguchi
The 22-year-old Japanese will join Balestier Khalsa in the upcoming season. Ryoya had clocked a total of 1682 minutes for Albirex, scoring a total of nine goals and providing eight assists in the previous season.
Kuraba Kondo
The Tigers have the attention of yet another Japanese attacker from Albirex, and it is no other than Kuraba Kondo. The ex-international Japanese youth player had scored eight goals and assisted thrice, having played 833 minutes for Albirex in the previous season. He will join the Tigers for the upcoming season, together with attacking midfielder Ryoya.
Kiyoshiro Tsuboi
The 22-year-old Japanese forward leaves Albirex and will play for J league 2 side Tokushima Vortis. He had scored a total of 15 goals and provided four assists in 943 minutes played for the White Swans last season. Tokushima Vortis got relegated from Jleague 1 last season, having played 38 games, winning only 10 and lost 22.
Ryosuke Nagasawa
The 23-year-old left Albirex to join FK Radnički Niš, a Serbian team playing in Serbian SuperLiga. The team finished 13th out of 16 teams in the previous season, having played 38 games, winning 13 and losing 15. They are currently eighth in the table. Ryosuke had clocked a total of 1203 minutes for Albirex, scored twice and assisted once in the previous season.
The player to look out for in the upcoming season for the White Swans is none other than Tadanari Lee, nicknamed Chung. The 36-year-old Japanese forward possesses quick-burst with the ball and excellent technical abilities when facing defenders. Standing at 182cm, the left-footer has had a couple of experiences playing abroad. Coming through the ranks of most of the biggest clubs in Japan as well as Europe, there is no doubt he would be an invaluable asset to the team.
"I want to become a champion in Singapore" as he mentioned in an Instagram post right after Albirex Niigata hammered Balestier Khalsa 7-0 in a pre-season friendly game, where he copped his first goal for the club as well.
Head coach Yoshinaga is hungry for success, after the club suffered a painful title giveaway last season. They were dominant from start to finish, only losing once in the league. However, their standings were inferior as compared to the Sailors, who beat them by a close margin of two points. However painful it can get, Yoshinaga advises his team to forget the bad memories and learn from them as they approach the new season with a completely different squad that he believes is destined for success.
"Squad are totally different from last season except some players, but the football we target is same. For new season, I approach to change some points so that the probability of winning is higher. Actually, I am not thinking about last year" as Yoshinaga mentioned in an interview with Vavel.
"All players and staff have to have the mentality to win titles, and we need to express ourselves with the mentality on every training".
Yoshinaga also mentions in an interview with Vavel how losing his star striker Kiyoshiro would not affect his squad for the upcoming season. Kiyoshiro had a mind-blowing previous season with the White Swans, being the top scorer for the club with a total of 15 goals. "As I told, squad are totally different. In addition, I think he (Kiyoshiro) is not special as a Japanese player. He is normal as a Japanese player. So I trust new players who will show better performance than him and I expect Lee who has experience of Japan National Team and ACL champions to bring us plus alpha".
Together with that, Yoshinaga expresses his thoughts on the new under-23 rule playing quota for the upcoming season as well, "in other teams, I think that the quality of players who play in the match may get better. However, the opportunity to play of U23 players will be lost. I do not know if it is good for Singapore football".
A new season means a new start. However it is a season the White Swans will be looking to redeem themselves to attain their fifth title. A complete change in squad with very little players being retained, Yoshinaga is ruminative on his tactics to pursue success. Assistant coach Shigetomi shares his views with Vavel on how eye-catching his team promises to perform for the upcoming season.
"Since the preparation period is shorter than other teams, we are training with high concentration. I speak to the players as necessary so that the consciousness of the whole team does not shift" as Shigetomi shares the team's pre-season mindset build-up.
"SPL matches is increased and Singapore Cup and Community Shield is will be coming back. We will do our best to liven up the long season. We hope that all fans will come to see our matches and enjoy our aggressive football. Regardless of that there is a chance (to win the season) or not, our target is to win all titles" mentioned Shigetomi.
Prediction: Second