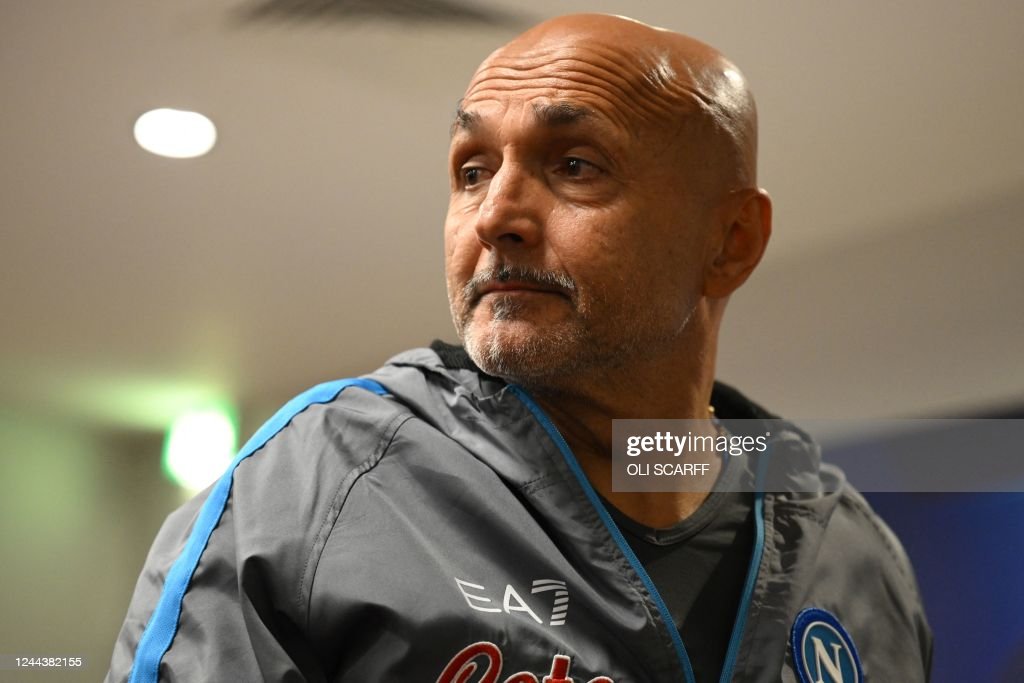 Victory over Liverpool may not currently count for as much as it used to, but Napoli will be aiming for a precious triumph when they travel to Anfield on Tuesday evening. Both teams are already qualified for the Champions League last-16, but clinching top spot in Group A and capping off a scintillating group-stage is Napoli's aim.
Luciano Spalletti's team are the form team of Europe and a trip to face Liverpool is one for the southern Italian club to relish — it was less than two months ago when they defeated Jurgen Klopp's team 4-1 at the Stadio Diego Armando Maradona.
Simply put, Napoli are flying. They have played 17 games across both Serie A and the Champions League and remain unbeaten, their only dropped points came in back-to-back draws with Fiorentina and Lecce in a three-day window in late August. Spalletti's high-flying team have scored 50 goals (20 of which have remarkably come in five European games) and conceded only 13.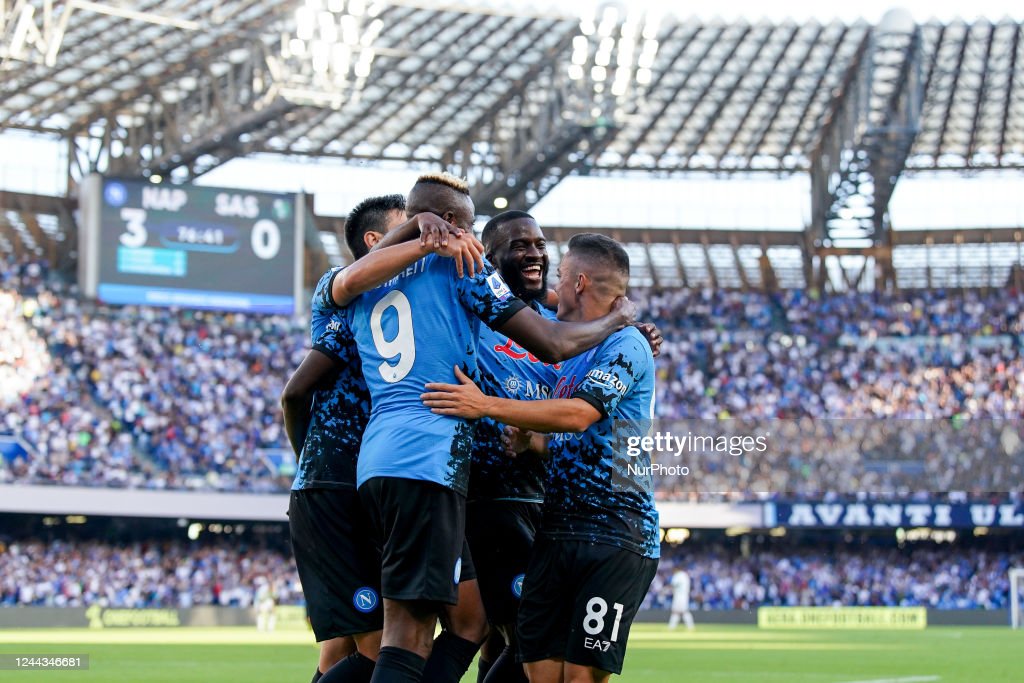 The numbers speak for themselves but Napoli's performances full of adventure, defensive concentration and clinical attacks have also struck a chord both in Italy and abroad. No other European team can currently match Napoli in terms of their highly effective play. "They are in incredible shape, playing incredible football," according to Klopp, who also gave them a chance of reaching the Champions League final.
The Liverpool manager will hope the Champions League continues to offer his own team some light relief in what has been a season of frequent disappointment. After falling to the heavy defeat in Naples, Liverpool won their next four Champions League games, thus booking their knockout spot with a game to spare.
Despite such an achievement Liverpool continue to look undercooked. Saturday evening brought their fourth league defeat in 12 games and their first at Anfield for 30 matches, and Klopp's search for consistency is taking him around in circles. Injuries and absences of key players have proved costly, but Klopp acknowledged this is "not a game for massive rotation" against a strong opponent that could inflict further damage.
Trent Alexander-Arnold admitted that Liverpool's confidence is creaking, which is in stark contrast to Napoli. Their last two visits to Anfield ended in a 1-1 draw and a 1-0 loss but the anticipation this time around is that they will cause greater problems for their hosts.
Napoli have scored 50 goals in 17 games
Spalletti rested key attackers Khvicha Kvaratskhelia and Victor Osimhen for the 3-0 triumph over Rangers last week and the Italian manager could do similar on Tuesday. With a five-point lead at the top of Serie A and tests against Atalanta and Udinese coming before the World Cup break, the feeling is that Napoli must manage themselves on every front.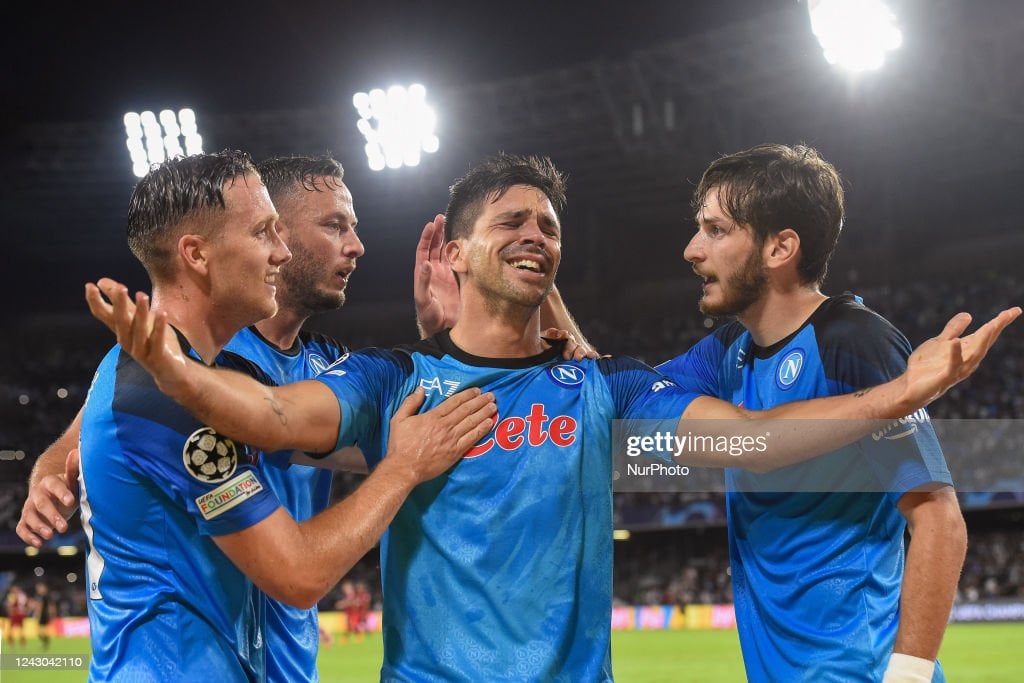 Last season Napoli, with a very different looking team, ran out of steam as they fell away from the title race. There has been a notable change in playing personnel since then, but the chance to claim a second ever league title is almost overwhelming in the city that still idolises Diego Maradona.
However, the sight of rotation will hardly impinge Napoli. Their strength in depth is highlighted by back-up striker Giovanni Simeone who scored against Liverpool and netted a brace against Rangers. They travel to Anfield hoping to become the first Italian club to come through a Champions League group phase with a full six victories for 30 years.
"We accept compliments, if sincere, but compliments don't make results and the league table," Spalletti said of the praise his team has received. "We know the game will be very hard. We will have to be the same as always, as in the first leg, and it is almost impossible to repeat that match.
"To finish first or second [in the group], everything changes, it seems stupid to answer whether we want to win or not — we come here with the best intentions possible. Then there is a stage like Anfield, against those players there, and we will have to prove that we are up to it."