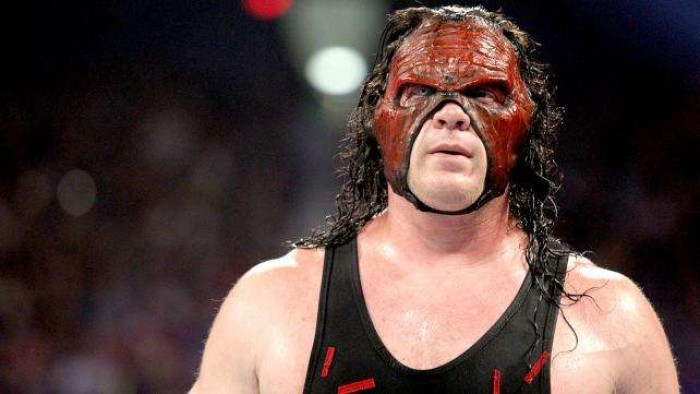 Kane is one of the final performers from the Attitude Era still working in the WWE and is the last real full time worker from that time period, with Chris Jericho, Triple H and The Undertaker all working on part time contracts. Because of Kane's consistency and dedication to the company as well as his fantastic character he has been rewarded with countless WrestleMania moments, having the opportunity to work with some of the biggest names in history.
But at the age of 48 Kane is starting to be used less and less. Which brings the question of, is this years WrestleMania going to be his last?
Age Is Just A Number
Despite his age Kane continues to work as and when the WWE want him to and he is performing at a consistent level for a person of his age. He brings a veteran's approach to the company which can (and has been) played into storylines for him, and his legacy as a performer means he can be used to put younger talent over, not to mention how useful he will be backstage working with the younger talent.
Luckily throughout his career Kane hasn't suffered from many injuries, which means he is of good health at this stage in the game, and speaking with The Wig, he stated that he is, "Good" in terms of health and believes he is still performing at a, "High level."
Whilst he may no longer be heading into main event feuds or battling the likes of Randy Orton in major singles matches on the 'Grandest Stage Of Them All' like he has throughout his career, putting him into the Andre The Giant Battle Royal as a major threat, or in a multi-man match could easily be a smart way of using him. His work promoting the company through interviews and speeches is also something that the WWE will hope to use come 'Mania season, and having him in matches helps that.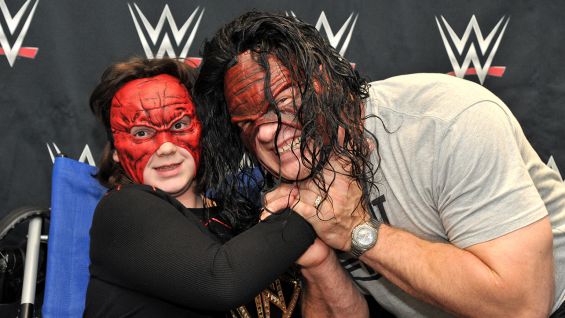 Time To Push Young Talent
Even though WrestleMania is a time when plenty of legends come out and show their faces, helping to make the event special, WWE is at a turning point in its history. The company now faces a time period when the likes of John Cena, Orton and The Undertaker are slowing down and coming close to retirement, which means they must now push new talent to replace them. To do that the WWE needs to give the likes of Kevin Owens, Sami Zayn and Dean Ambrose major exposure on the biggest stage possible- WrestleMania.
But if the card is full of part time stars, or people who have been around in the company and had their chance to shine, then there is less opportunity for them. If Kane sticks around for more 'Mania's then there is always going to be one less spot for someone with more of a future to take, yet if he's only competing in a battle royal is it really causing any harm to see the Big Red Machine compete, for nostalgia sakes?