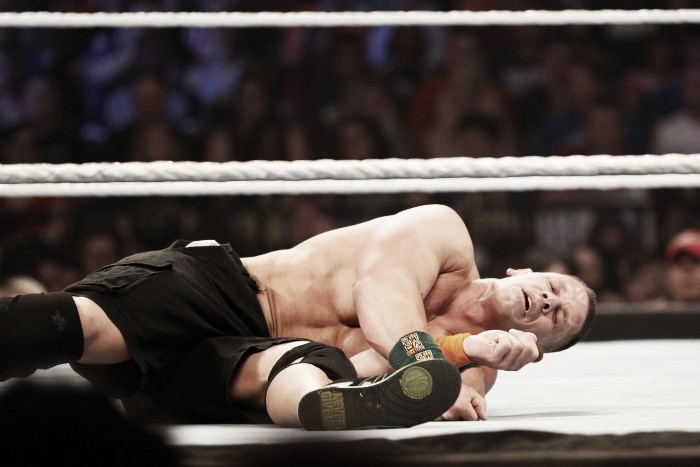 While he may have appeared at WrestleMania and performed a number of his signature moves on the Wyatt Family, it appears that John Cena is not yet medically cleared to wrestle for the WWE.
Many rumor sites have posted that Cena is medically cleared by the WWE but, the Wrestling News Observer is reporting that Cena may not be cleared until mid-May or early June, which is still earlier than his original scheduled return.
Cena has been out since early January with a shoulder injury that was meant to keep him out close to SummerSlam.
In true fashion, the 16-time WWE Champion has been weeks ahead of schedule, posting a video of himself bench pressing on Twitter, something he should not be doing until six months after surgery. Cena has been doing it three months after surgery.
Injured Stars Returning Soon
The WWE suffered a huge injury crisis before WrestleMania, leaving top stars such as Cena, Seth Rollins and Randy Orton all injured until after the biggest show of the year.
Orton and Rollins are expected to return before Cena does, leaving the WWE a few storyline headaches leading into top Pay-Per-Views such as Money in the Bank and SummerSlam. Rollins had been carrying the WWE title until his injury, but it's unlikely he'll be put back in that spot straight away.
The Viper, Randy Orton, has been between feuds but had still been showing up on Monday Night Raw and interacting with The Authority. With rumors suggesting that Rollins will return as a baby face and end the on screen Authority. It could be that he and Orton reignite their feud with Orton playing The Authority heel.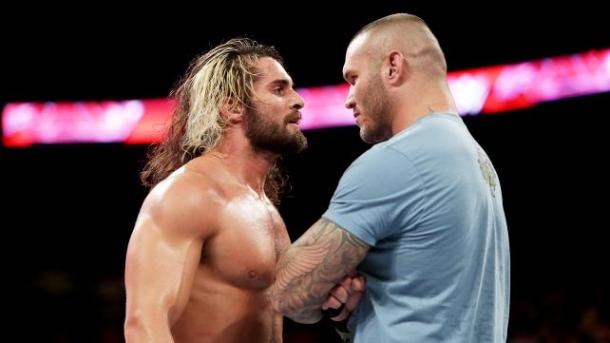 What will the WWE do with Cena Upon His Return?
Before his injury, Cena had been carrying the United States Championship and putting on a number of entertaining matches through his weekly open challenge.
It has not been reported whether or not the WWE would go back down that with route with Cena and the United States Championship, but they have been teasing a Roman Reigns and John Cena championship storyline, with Reigns namedropping Cena in a number of interviews after he captured the WWE World Heavyweight Championship at WrestleMania.
Whether fans love him or hate him, they may all see the return of John Cena as a positive as the WWE gets back one of its most entertaining and hardworking superstars on a weekly basis.