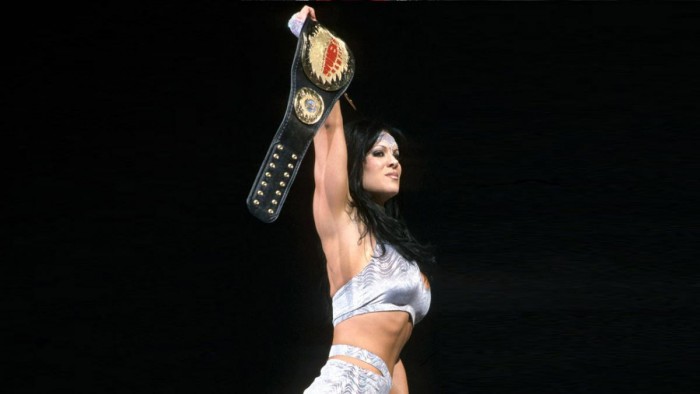 Earlier this morning news broke out that former WWF Women's Champion, Joanie Laurer a.k.a Chyna, was found dead in her Southern California home yesterday after being checked on by a friend, who hadn't heard from her in days. She was only 46 years old.
Shocking News
Chyna's manager, Anthony Anzaldo has confirmed the former superstar's death and states that Chyna was "found lying peacefully" on her bed Wednesday afternoon. The Redondo Beach Police has found no indication of foul play. The cause of death is still under investigation but a drug overdose is a possibility.
WWE has released a statement on Chyna's behalf and several superstars, including Natalya, Mick Foley, Hulk Hogan, and Triple H have taken to social media to express their condolences. Even Stephanie McMahon showed some concern about the death of the Ninth Wonder of the World.
A True Pioneer
Chyna was a true pioneer of her time. She entered into the business as a body guard for Triple H and was a founding member of D-Generation X. Some of the highlights of her career in the WWF was becoming the first and only female Intercontinental Champion. She was also the first female to enter the Royal Rumble and didn't just do it once but TWICE!
Chyna is also the only female to ever compete in a King of the Ring tournament and was considered by WWE officials to win the World Championship. Chyna is most notable as competing against primarily men but also tussled with the females. Chyna even had a little Latino Heat, as her and Eddie Guerrero had an onscreen angle together. Unfortunately not everything is sunshine and rainbows in the WWE.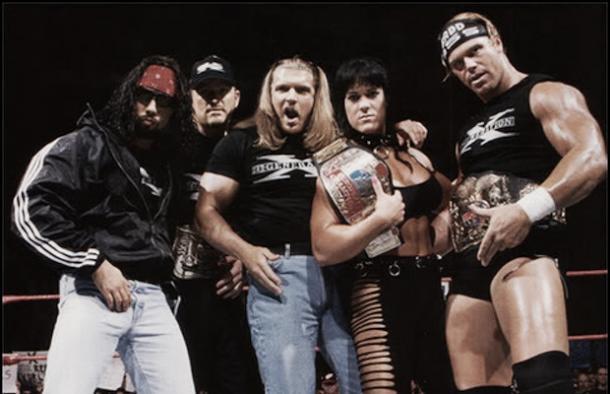 Chyna left the WWE back in the early 2000's. She went out being an undefeated Women's Champion and appeared to have left on a good note, but behind the scenes her relationship with the company was over. After her relationship with Triple H ended due to infidelity, Chyna realized the amount of trust she lost with her coworkers and the company. After leaving WWE, Chyna's life continued to go through many twist and turns.
Chyna appeared on television in Sabrina the Teenage Witch, Celebrity Rehab, and the Surreal Life. She made several appearances on other wrestling promotions and eventually began a career in the adult industry.
Even in death Chyna is a tragedy. She's never had the best relationship with her family or anyone really. Whenever she got to a high point in her life, something would happen that would destroy it. Over the years she's had problems with depression, alcohol, and drugs. As much sympathy as people have for her, fans who knew her know that they couldn't always believe some of the things that Chyna would say. The company that she changed and helped make an image for herself with, left Chyna high and dry and seemingly didn't want to have anything to do with her, because of the only other option she felt that she had.
Her Legacy
It is due to Chyna's latter career choices that WWE has stated that she will never be inducted into the Hall of Fame. The chance of children discovering Chyna's porn career by a simple Google search is just too much for WWE to handle. To ignore Chyna's career in the company is one of the biggest insults since Chris Benoit. WWE can't ignore Chyna forever and should give her the recognition that she deserves. Even if that does occur, if there's a ten bell salute or a Hall of Fame induction, then why did it take her death to make it happen?
Everyone at VAVEL would like to pass on our condolences on to his friends and family at this sad time