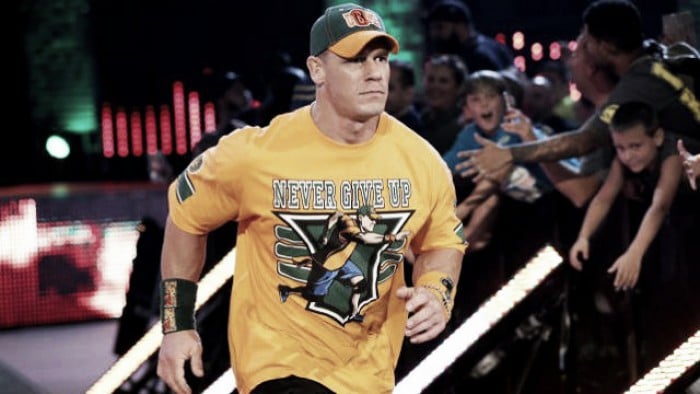 John Cena has announced the date of his official return to Monday Night Raw. He will return for May 30th, the Memorial Day episode of Monday Night Raw. This date is in line with the initial reports from gossip sites and the Wrestling News Observer, noting that Cena should be back for the SummerSlam pay-per-view at the latest.
The 15-time WWE Champion usually returns ahead of schedule when he is out injured and this time around he is back four months earlier than first scheduled.
Taking to Twitter, the WWE Superstar tweeted: "They said the surgery recovery time is 9 months, but I'm ready to go in 5. This #MemorialDay Cena is back on #Raw. #NeverGiveUp."
Cena appeared at WrestleMania but was not cleared to return full time. Using social media to show his recovery, Cena has teased fans about a return for a few weeks.
The need for Cena's return
Whether you love him or hate him, the WWE needs John Cena. He's a huge draw for fans, he's entertaining and he can work very good matches in the ring. No, he's not an in ring technician like Daniel Bryan or CM Punk but he knows how to work a crowd.
With crowds turning on the WWE product and booing the perceived good guys, or faces, bringing Cena back can give them the option to turn a crowd around at times. There have been countless times where Cena enters the ring to thunderous boos, addresses the crowd and then has them chanting his name in a matter of moments.
If the WWE has plans to bring up a new talent from NXT and wants somebody to show them the ropes for a few weeks or even turning somebody like Roman Reigns heel, putting Cena into that storyline makes it work.
Cena can get superstars over by working good matches, forcing them to cut a good promo to counter attack his and just using the hate he gets from some crowds, forcing that crowd to cheer for his opponent.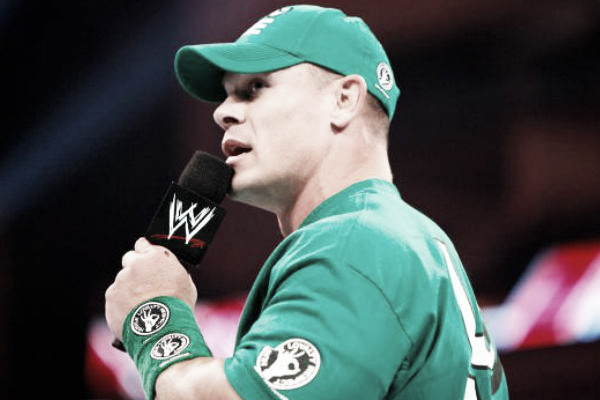 Returning in time for the summer
The WWE usually uses the summer to turn storylines around and go in a different direction. In previous years, Cena may have been the focus but recently he has moved away from the main event of each event but is still a huge draw.
He will return in time for the Money in the Bank pay-per-view and could be used in the match for the Money in the Bank briefcase. That may be unlikely with an increased chance that he suffers another injury so quickly after returning from a long lay off.
Cena could return to elevate the United States championship once again. Kalisto has held the belt for a number of months but the title has reverted to the background like years gone by. Cena elevated the championship before his injury and may be asked to do the same again.