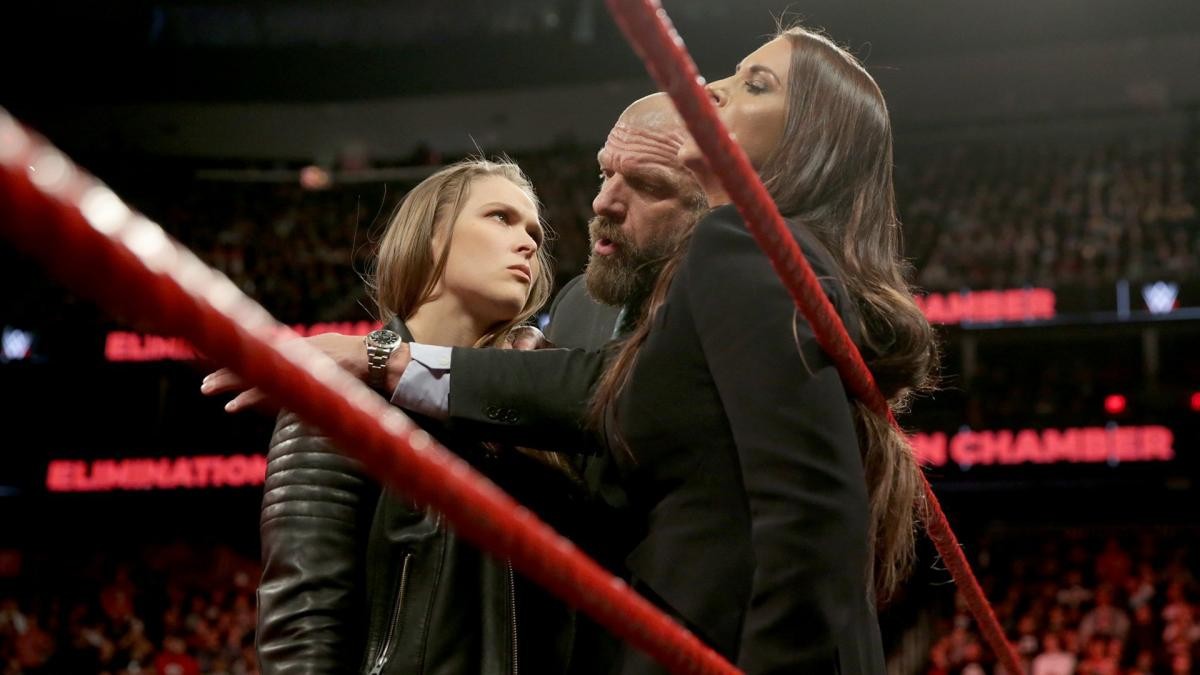 The countdown continues as WWE gets closer to Wrestlemania 34. There's just one more pay-per-view until the biggest event of the year in wrestling. As time moves forward fans can expect to see Wrestlemania's match card fill up. Today NoDQ News published an article of rumored matches to take place at Wrestlemania 34. A few of the matches that were listed are debatable.
Rumored Wrestlemania match card:
Universal Title
Brock Lesnar (vs. Roman Reigns
WWE Title
AJ Styles vs. Shinsuke Nakamura
Raw Women's Championship
Alexa Bliss vs. Asuka
Rhonda Rousey and Kurt Angle vs. Triple H and Stephanie McMahon
John Cena vs. The Undertaker
Andre the Giant memorial battle royal
WWE Cruiserweight Title Final
IC Title
The Miz vs. Braun Strowman
Seth Rollins vs. Finn Balor
Kevin Owens vs. Sami Zayn
What to expect
Fans are well aware by now that Asuka vs. Alexa Bliss, Brock Lesnar vs. Roman Reigns, and AJ Styles vs. Shinsuke Nakamura are confirmed to take place. Fans also expect to see The Andre the Giant Memorial battle royal and the Cruiserweight Title Final to take place at Wrestlemania. Last night fans witnessed Rhonda Rousey signing her WWE contract, which insured that she would have a match at Wrestlemania, but WWE hasn't released the match's stipulation or who her opponent will be just yet. Although it is likely that Rhonda Rousey would team up with Kurt Angle after the events of the Elimination Chamber, this rumor remains a rumor for now.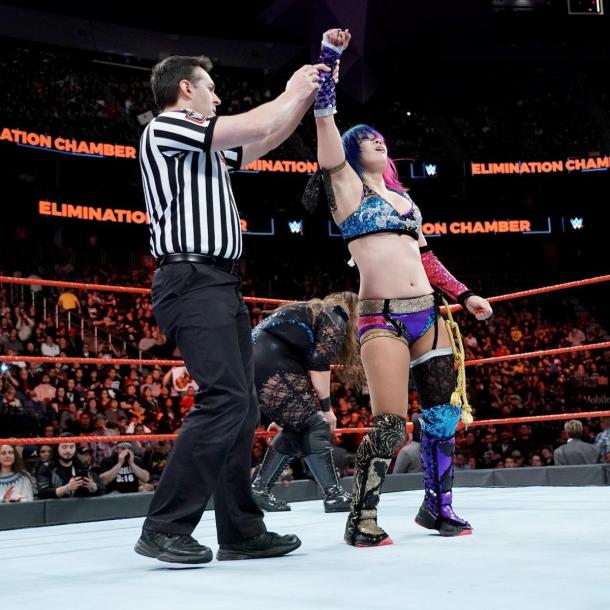 The Intercontinental Championship
Championship titles are usually always on the line at Wrestlemania, which is why it's no surprised for the current Intercontinental Champion to make this match card. Braun Strowman's and Miz's interaction with each other last night did suggest a potential feud between the two, but don't be surprised if this match changes before the big PPV. As revealed on the show Total Divas and in the ring this past year, the Miz and Maryse are expecting their first child. It was shown on the reality show that their baby is due the same weekend as Wrestlemania; so there is a chance that the Miz might not be in attendance.
Undertaker vs. John Cena
One match that seems completely out of place on this list would be John Cena vs. The Undertaker. A match between these two men just doesn't make sense. Where is the buildup or blueprints that would even lead to a feud between these two men? The Undertaker hasn't been seen inside a WWE ring since Wrestlemania 33 when he lost to the Big Dog Roman Reigns. Although Undertaker has never stated that he is retired from wrestling or that he will never wrestle again, fans have gotten the feeling that last year was the last that they've seen of the dead man for the time being. It is understandable that John Cena would want to wrestle Undertaker at Wrestlemania, because he's never done it before. Once again though a match like this would need a build up with heat between the two men for it to take place, which there isn't. Thank goodness John Cena has put this rumor to rest.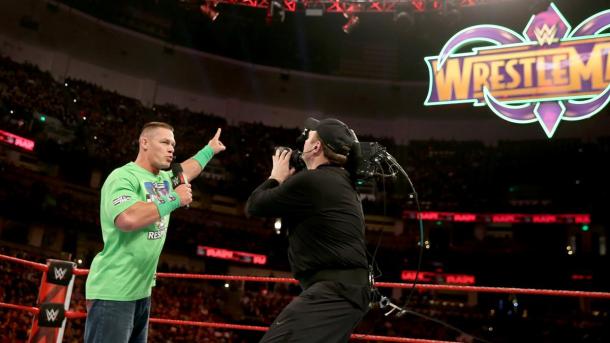 The other matches on this list are possible of happening. Wrestlemania is a huge event so the more matches the merrier, just as long a fans aren't subjected to watching twenty minutes worth one guy executing the same move over and over and over. The tag team champion and the SmackDown Women's champion could also have matches at Wrestlemania. Here is to hoping for another event year.