Houston Rockets fans, rejoice! Or, mourn. Feelings about Carmelo Anthony joining the team have been mixed since last season. This divide has only widened with his past year, some saying that the Oklahoma City Thunder were not a right fit while others arguing that his stint was proof that he cannot envision himself being anything but an alpha dog.
Speculation will soon be a thing of the past, though, with Melo finally officially signing his 1-year, $2.4 million deal. The deal took such a long time because he had to wait to clear waivers and was a part of the NBPA's traveling party on the Africa trip. The entire organization is excited with the addition, as evidenced by James Harden's tweet and coach Mike D'Antoni's comments in an interview with USA Today Sports.
Let's get it! https://t.co/ibXrzME2ln

— James Harden (@JHarden13) August 13, 2018
Melo's former head coach with the New York Knicks (D'Antoni, just to clarify) stated that Houston is a much better fit for the scoring forward. The clash between the two back then is a main reason some worry about the duo reuniting. D'Antoni assures that this will not repeat, citing a much better team as well as less pressure on Anthony as reasons why.
Bench role, for now
Early reports suggest that Melo will come off the bench, something that has laughed about as recently as last offseason. In late April, he said "Yeah, I'm not sacrificing no bench role, so you can - that's out of the question." Granted, this was while he was still on the Thunder, so he might have changed his mind after joining the Rockets.
Officially though, Anthony's role is undecided. D'Antoni said in the aforementioned interview that the decision won't be made until training camp at the earliest. This also means that if the consensus within the organization is that he will come off the bench for now, that might change depending on his training camp performance.
If he were to come off the bench, the starting role would more than likely go to newly acquired James Ennis, a basically younger version of the former Rockets Trevor Ariza and Luc Mbah a Moute. Melo's role would then be similar to Eric Gordon's, an electrifying scorer off the bench that would work well with point guard Chris Paul. Anthony's lack of defensive ability will also have less of an impact as he would be defending bench players instead of starters. A more in-depth analysis of his role can be found here.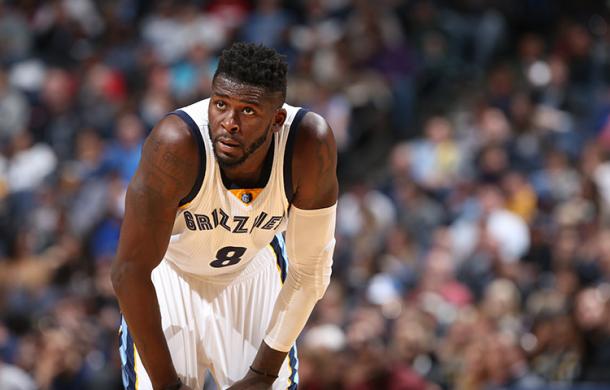 Are Rockets better or worse than last year?
Key departures: Ariza and Mbah a Moute. Key additions: Melo and Ennis. These are the transactions involved with players that will garner significant playing time. Michael Carter-Williams or rookie De'Anthony Melton may get the backup point guard spot. However, either Harden and Paul are going to be playing point the entire game, unless one gets injured.
Some say that with Ariza and Mbah a Moute gone, the team has lost some of the grit that was only put on display this past season. Ariza's exit will make it harder for the Rockets to use their switching defense that worked so effectively last year. Thus, many expect a drop off on the defensive side of the ball.
Ennis has played very efficiently when he's on the court, and is a pretty solid defender. Is he as good as Ariza was? That's unclear, but then again, at 33 years of age, the former starting small forward may be worsening. Ennis may also a better three point shooter than Ariza (career percentages: 35.9% vs. 35.3%, the latter of which is inflated by playing in such a three point friendly system as the Rockets').
Adding Anthony also adds a new dimension on the offensive end. Houston's best friend (the three pointer) became their worst enemy in the deciding Game 7 against the Golden State Warriors last year. Ariza couldn't find his rhythm the entire game. Melo is a lot more versatile on the offensive end and can resort to other measures if his three point shot is off. Imagine a bench with Paul, Gordon, and Anthony. That would blow out any opposing bench unit.
Finally, look back at all of general manager's Daryl Morey's moves. The lone bad one: Dwight Howard. He has had controversial transactions, such as trading most of his team for Harden and much later for Paul. How many people vowed that two ball dominant players like Harden and CP3 would never work? Have faith in the man. Anthony adjusted a lot better to a more minor role last year that people give him credit for, the offensive system wasn't right though. He will fit in a lot more in Houston than he did before.