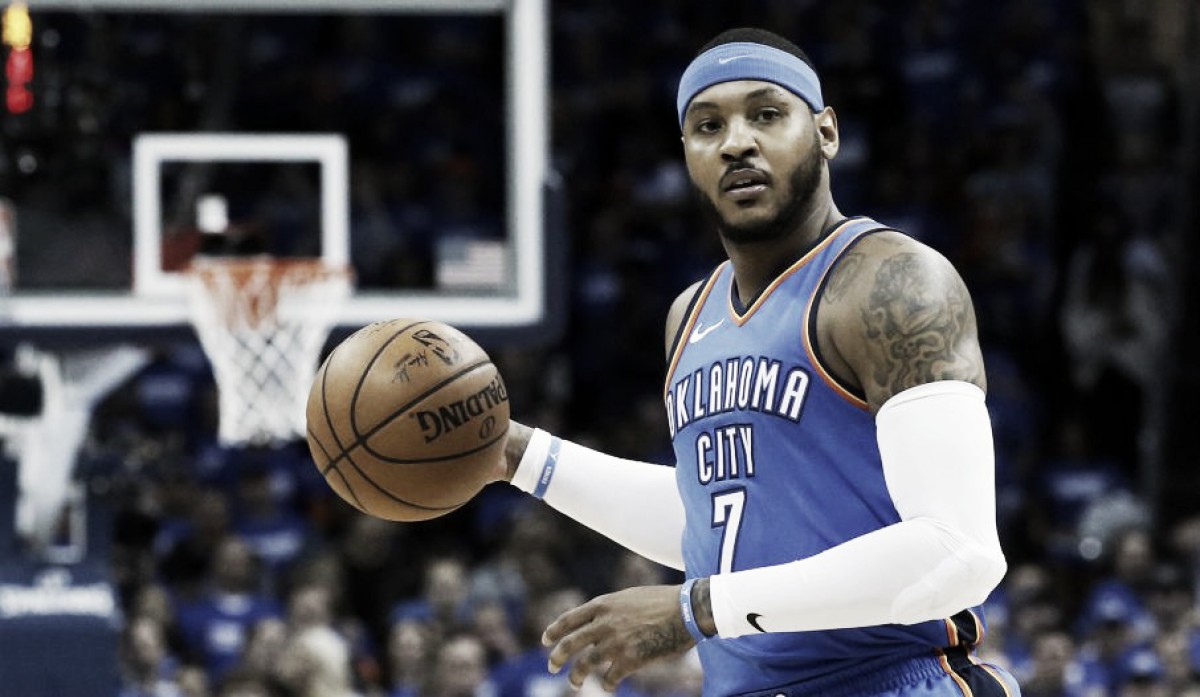 Who would've thought? Scoring small forward Carmelo Anthony is being linked with the Houston Rockets. It's not like this has happened more times than NBA fans have cursed the Golden State Warriors. It's true, I did the research.
"But wait," you say. "Anthony was a part of a three team trade that did not include the Rockets. What do they have to do with this article?" Patience, my young friend.
Directly involved teams
The three teams that are involved in this trade are the Oklahoma City Thunder, Atlanta Hawks, and Philadelphia 76ers. The Hawks will receive Melo temporarily, Justin Anderson, and the Thunder's protected 2022 first round pick. The Thunder will receive Dennis Schroder and Timothe Luwawu-Cabarrot. Finally, the 76ers will get Mike Muscala.
This trade is a win-win for both the Thunder and Hawks. OKC gets rid of a huge salary that didn't totally fit with their big two of Russell Westbrook and Paul George, whom they just extended. They also get a much better backup point guard than Raymond Felton in Schroder. If they want scoring instead of defense, they can play Schroder ahead of Andre Roberson as well at the two, although this will cause a massive size disadvantage. The bottom line is that Schroder will greatly help a second unit that averaged a paltry 26.4 points and 4.5 assists per game, the second worst in the league in both categories. Luwawu-Cabarrot is a reserve guard.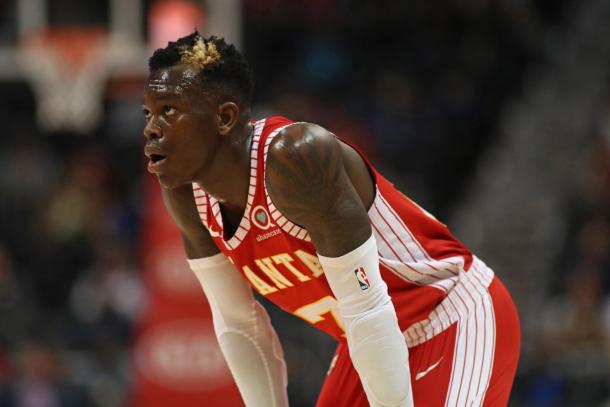 Atlanta then frees up the point guard position, as they drafted Trae Young and signed Jeremy Lin this offseason. They also get a future draft pick that is protected from spots 1-14. If the pick does not convey, the Hawks will get two second rounders. Anderson is a remove four year veteran, playing with both the 76ers and Dallas Mavericks. They do have to buyout Carmelo's contract, but getting rid of Schroder was a necessary step in rebuilding.
Finally, the 76ers are receiving a stretch four/center that can replace Ersan Ilyasova in Muscala, who shot 37.1% from deep last season. Basically, they received a player that can help the second unit while getting rid of two players that were not impacting the team much.
So, how are the Rockets involved?
If you expected this article to be squarely on the Thunder, Hawks, or 76ers, then I'm sorry; I hope the information above is enough to satisfy you. Now, let's move on.
Anthony has had talks with both the Rockets and Miami Heat, which was weird before because nobody knew how he would get out of his contract with the Thunder. He's also been linked with the Los Angeles Lakers (yes, his banana boat buddies Chris Paul, LeBron James, and Dwyane Wade are on those three teams). But everything changed when the Hawks decided to trade for him and buyout his contract.
Anthony has no restrictions now; he can choose whichever team he wants. The Rockets were his top choice last offseason when he was still with the New York Knicks, but a trade couldn't be agreed on because Houston had to include Ryan Anderson's expensive contract in it. The team still has salary issues, but there are two ways they can finally acquire Melo after years of trying.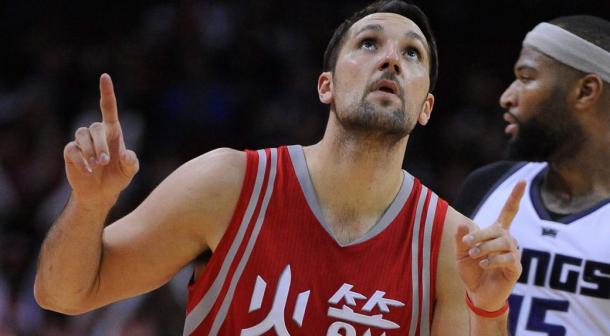 Mid-level Exception
The Rockets still have a mid-level exception of $5.3 million that they can offer anybody. People questioned why they didn't give Luc Mbah a Moute the contract; it may be because they were waiting for this trade to occur. It could also be that they didn't trust the 3 and D specialist to perform at high levels after his shoulder injuries.
Therefore, this could be a very cost-effective method to add Anthony. It's not unheard of for stars to take this little money to join a contender. I'm looking at you DeMarcus Cousins. He's also going to receive the full $28 million he's owed because of the Hawks buyout. A total of $33.3 million? That's really not bad.
Trade Anderson to Sacramento Kings
There have been rumblings around the league that this move can happen. The team traded Garrett Temple to the Memphis Grizzlies, a move that gave them a total of $20.5 million in cap space. Now, they have the necessary space to swallow Anderson's contract. They haven't done much with that flexibility as they have said they are hoping to extract draft picks in exchange for overpaid player's contracts.
The Rockets rarely ever keep their draft picks, so giving up a first round pick at least to get rid of Anderson would be completely normal for them.
Now with this space, the Sacramento Kings technically could chase Anthony. However, this would make very little sense to both sides. Melo has frequently mentioned that he wants to go to a contender, something that the Kings are far from being.
The Kings would also be adding a capable scorer, but having a known ball hog is the exact opposite of what their young players need to grow. Plus, adding a 34-year old veteran is the complete opposite of rebuilding.
So why would the Kings add Anderson? They have a lot of space and will not need to acquire anybody new by the time his contract expires. They will get picks out of the trade. He is also a nice stretch four that could potentially fit in their offense. Finally, he is originally from Sacramento, and the crowd always applaud him when he plays there.
If this were to happen, then Melo would get the contract that he wants. Still, obviously the mid-level exception would be ideal. That would give the team a one year trial to see how Anthony would fit on the Rockets. They could also give Clint Capela a bigger contract to ensure he stays and/or give Rodney Hood a qualifying offer that the Cleveland Cavaliers won't match, a better three and D player than the newly acquired James Ennis that could replace Trevor Ariza. Sadly though, Anthony will probably want to wait and see if the Rockets can free up space and if not, he will join the Lakers or Heat.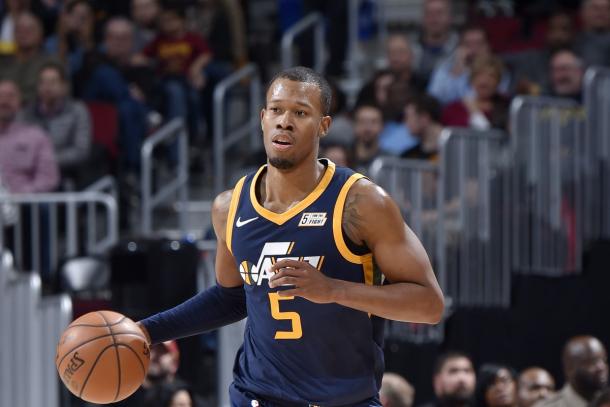 Is the right move for the Rockets?
Since, as I've mentioned before, the Rockets always seem to be eyeing Anthony, yours truly wrote an article about this last offseason. After a disappointing lone season with the Thunder, you'd expect the consensus to change right? That's where you're wrong.
It is true that Anthony's numbers last year compared to his career averages were pretty piss poor. He only averaged 16.2 points on 32.1 minutes per game, the only time in his 15 year career that he went below 20 points. Still, he shot 35.7% from deep, slightly better than he normally shoots. It is the world's worst kept secret that the Rockets thrive on threes and discourage mid range shots if they're not leaving Paul's hands.
However, OKC was honestly a horrible fit for Melo. People argued that he needs to be surrounded by stars to excel, but when one of those stars is a possibly bigger ballhog in Westbrook, Anthony's going to struggle. The Thunder was also not one of his preferred destinations, and so his ego probably worsened his play.
In most cases, nobody wants a player like that. However, Houston happens to be the place he wanted to go to and so he will probably find instant chemistry with best friend CP3 and James Harden. The duo often finds players open for corner threes and Anthony has the offensive ability to create if his defender effectively closes out. Just imagine, if Anthony was on the team during a Game 7 where Houston missed 27 threes in a row, they would've probably won because he can knock the midrange shot.
Ideally, Melo would be coming off the bench. Imagine a second unit that has Paul, Eric Gordon, and Anthony. They would flood any bench they face. This would also help shadow his shortcomings on defense as he would be facing worse players. However, he has iterated over and over again that he has no desire to do so.
Therefore, assuming he starts, the team will definitely be worse on defense. He was barely better than Anderson last season, a player that coach Mike D'Antoni stopped playing because he sucked on that end of the court. Still, the offensive flexibility he adds is too enticing to ignore. He can also help tremendously if CP3 gets injured once again. If Melo is ever going to play like he did on Team USA (the Melo that every team hopes they're going to get when they add him), it's going to be with the Rockets.
Now, the most important question:
Can they beat the Warriors?
Note: I'm assuming the best case scenario, where Capela stays on the team and Melo clicks extremely well. Obviously, if either of these aren't the case, the Rockets will get massacred, but what if all goes well? By the way, this is also assuming Anthony starts.
Here is a look at the positional matchup between both teams:
| | |
| --- | --- |
| Houston Rockets | Golden State Warriors |
| PG - Chris Paul | PG - Stephen Curry |
| SG - James Harden | SG - Klay Thompson |
| SF - P.J. Tucker | SF - Kevin Durant |
| PF - Carmelo Anthony | PF - Draymond Green |
| C - Clint Capela | C - DeMarcus Cousins |
| 6 - Eric Gordon | 6 - Andre Iguodala |
| 7 - James Ennis | 7 - Shaun Livingston |
| 8 - Gerald Green | 8 - Jordan Bell |
| 9 - Michael Carter-Williams | 9 - Quinn Cook |
Sidenote: it hurt typing out the last name under the Rockets. Anyways, that Cousins addition really ruins things. If you thought he wouldn't fit, think again. Coach Steve Kerr also has the most experience out of anyone on figuring how to share the ball yet keep all his stars happy. Cousins fills the team's supposed one weakness: their lack of a good center.
The team stills matches up solidly against the Warriors. Anthony will have the task of defending Green, which isn't ideal but he normally looks to create for others. Therefore, Melo will not be dominated on that end. Still, Green is such a good defender that Carmelo will have a hard time scoring.
The only advantage that the Rockets have is on the bench as they have scorers in Gordon and Green and a good defender in Ennis that can take over if Houston needs more defense.
Still, the Warriors just have too much firepower for the Rockets to beat them. They will have a better shot if Anthony comes off the bench, since they can take complete advantage of that talent discrepancy there and they can use the improved defense to try to counteract the Warriors' infamous third quarters. But in the end, the only way the Rockets win is if one of Golden State's stars get hurt and Houston's completely healthy. Enjoy the next year, NBA, the outcome has never been more predictable.