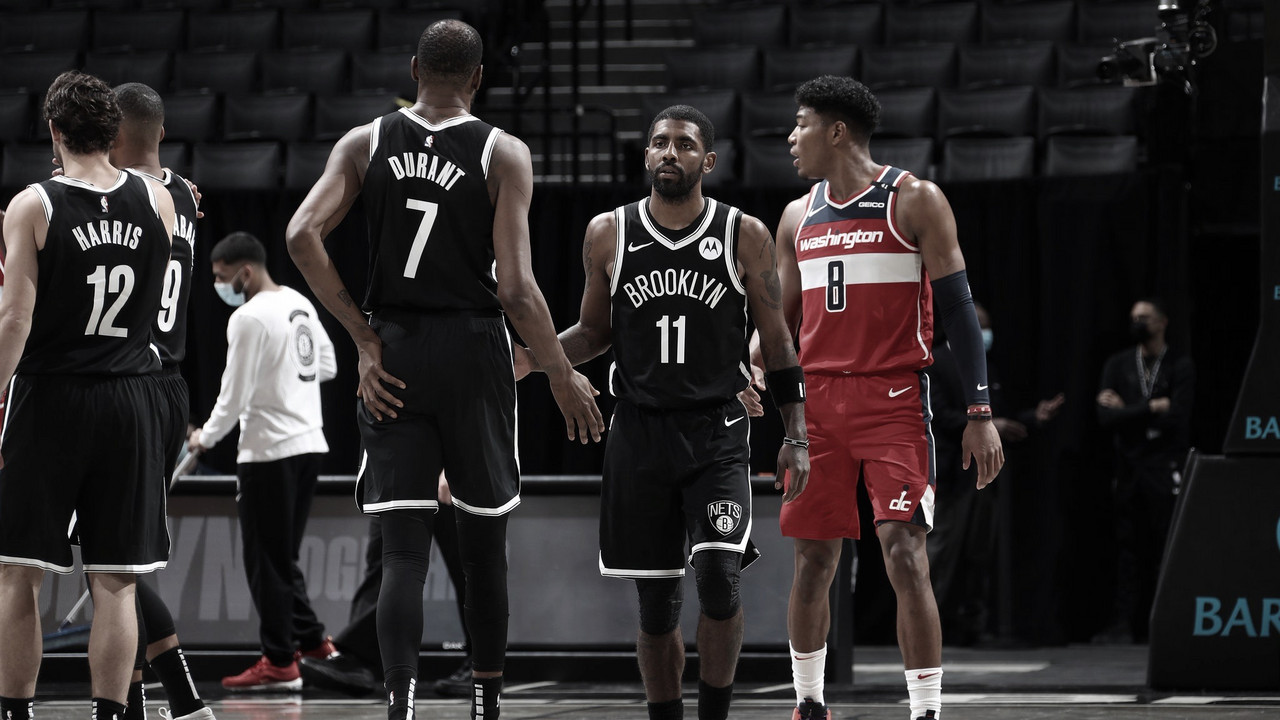 The Brooklyn Nets guard Kyrie Irving has spoken to the media for the first time this season, following reports that he wasn't planning to do so for the entire year.
Irving and the Nets were fined $25,000 for his refusal to do league-mandated media availabilities, and responded to the criticism with an Instagram post, where appeared to call media outlets, 'pawns'.
"It's just really how I felt about the mistreatment of certain artists when we get to a certain platform," Irving said.
Contact with the media is required of players under the standard player contract. The league also requires that active players be made available to reporters as part of practices and games.
Irving will be playing for the first time along Kevin Durant in Brooklyn this season, and he added he wants to avoid distractions during the team's championship run.
During the summer, Irving spoke to Durant and had said the Nets didn't see themselves as having a coach. As this era begins with Steve Nash as the new Brooklyn coach, the All-Star praised the first-year coach.
"I think I've got to take back my comments in terms of the head coach a few months ago," Irving added. "But it's just like, man, we have such a great synergy. Everyone feels like we're coaching one another to be better."