When the tennis world found out Maria Sharapova tested positive for a drug test, everyone was in shock. There were many different speculations on what the Russian's announcement would be, including retirement before ESPN's Chris McKendry put that to rest. While many analysts and players tweeted their shock at the news, three-time Grand Slam champion Jennifer Capriati took a different route. The American was very upset at losing her career over drug use.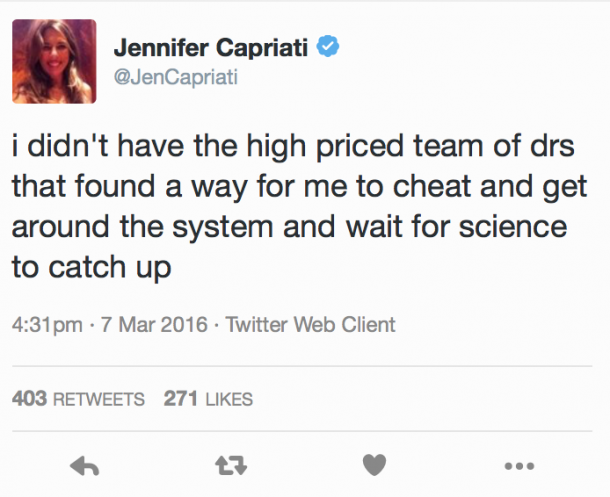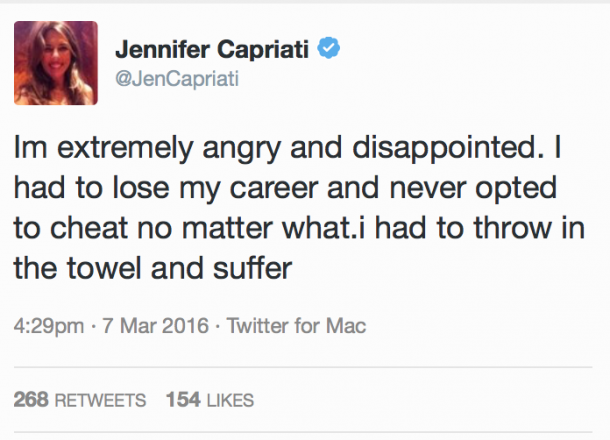 Capriati's Rise To Stardom Halted By Marijuana
For those who did not know, Capriati was a budding star on the women's tour at the age of 13. At 13, she reached the finals of two of her first three events. Later that year, she made her Grand Slam debut at the French Open, making it all the way to the semifinals and then made the fourth round of Wimbledon just a month later.
The American continued to perform at a high level and even won the Olympic gold medal in 1992. However in 1994, that's when she was arrested. The teen sensation, who had not played since the 1993 US Open, was arrested in Coral Gables, Florida in May of 1994. After that, the American was not seen on the tour again 1996 when she made her return.
After that, Capriati successfully made a comeback, winning three Grand Slam titles, two Australian Opens and one French Open, before retiring. After retirement though, the American encountered drug problems once again. She suffered a drug overdose in 2010 but has recovered since then.
Deciphering Capriati's Tweets
Capriati's tweets, seen above, can be taken as how dismayed she is that she lost two years of her career because of drugs. She also said that she never cheated since she never tested positive for things like PEDs. However, her second tweet seems like a shot at Sharapova by implying that the Russian has a team of high-priced doctors helping her get around the system before science caught up.