 Alexander Zverev had the season of his young career. He won five titles, falling two shy of Roger Federer's total. He led the race in the NextGen ATP Finals before he withdrew to focus his attention fully on the Nitto ATP Finals. Much is expected of the young German, with many expecting him to be a future number one.
Season Highs
Zverev bounced back after his loss in the third round of the Australian Open by winning his second title in February: the Open de Sud, a 250 event, defeating two former top ten players en route to the title. He is still young though, and that was reflected in the inconsistent results he had after winning his second title; however, less than three months later, he won on home soil- the BMW Open, another 250 event.
Zverev has shown that despite his youth he is a quick learner and a few weeks later he claimed the biggest title of his young career, the Internazionali BNL d'Italia-a Masters 1000 event; this time he left no doubt in anyone's mind that he was the real deal. He defeated two former top ten players and two current top ten players to claim the title (Milos Raonic and Novak Djokovic).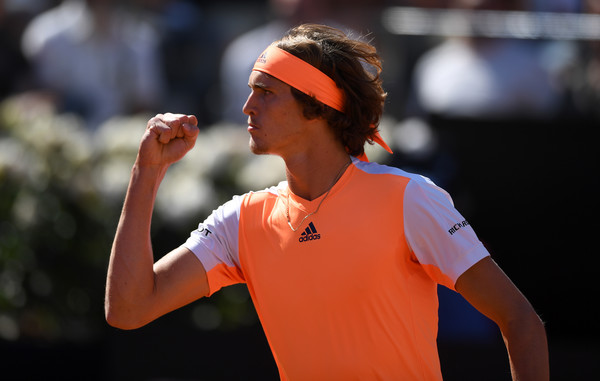 Zverev's highs seemed to follow particularly disappointing lows. After Wimbledon, he won two consecutive titles: the Citi Open and his second Masters 1000 event-Coupe Rogers. He defeated another former number one, Roger Federer, to claim the Coupe Rogers title.
Unsettling Lows
Zverev started his season by losing in the third round of the Australian Open, despite having the opportunity once again to upset Rafael Nadal. Losing in the first round of Roland Garros was extremely disappointing for the German especially after he had performed so well on clay by winning his first Masters 1000 title on clay a little over a week prior. He went a little farther at Wimbledon and had a real chance of going further than the round of sixteen; however, he stumbled with a two sets to one lead. His performance at the final major of the season, the US Open, was also less than stellar. He lost in the second round and after his recent success on hard court that was a bit disconcerting. To cap off his season, he only won one match in the round robin stage of the Nitto ATP Finals.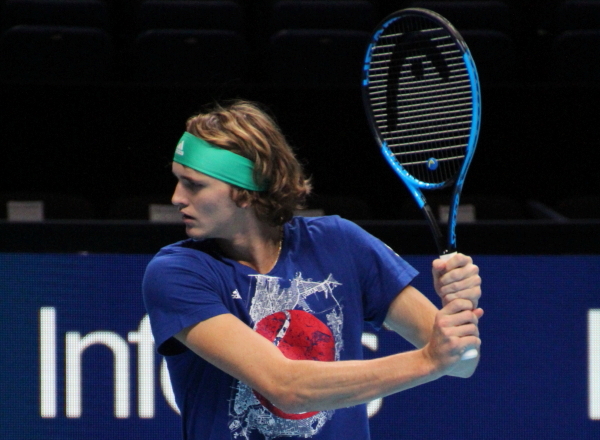 Season Grade: A-
After winning the Coupe Rogers, Zverev had a lull in his performance; while he made it to two quarterfinals and a semifinal in his last seven regular-season tournaments, success had taken a toll and it showed in his performance. Fatigue was evident, especially when he lost from a winning position.
Nevertheless, he can hold his head high; his 2017 season was a resounding success. He played 77 matches and won 71.4% and while he is still struggling to find his form in the Majors, the young German has shown that he has what it takes to win them eventually. Not only has he defeated the best, he was able to win not one but two of the coveted Masters 1000 titles.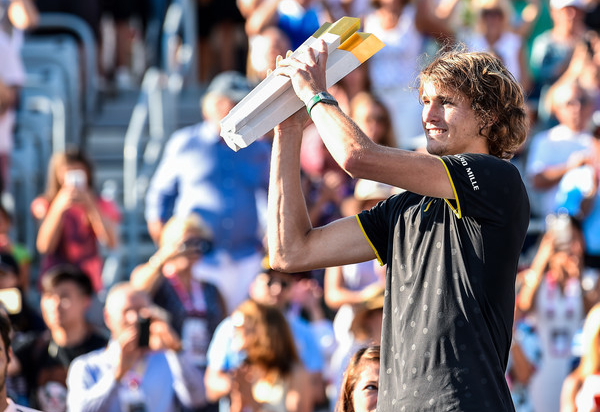 Zverev has also shown that he can play on all surfaces and although he has yet to win a title on grass, he made it to two finals. Despite his success this season, the German and his team know that until he makes a deep run at the Majors, there will be questions; yet, it is only a matter of time. If he stays healthy and gets fitter both physically and mentally, the major titles will come. He started the season ranked twenty-four and got to a career high of number three before ending the season at number four.