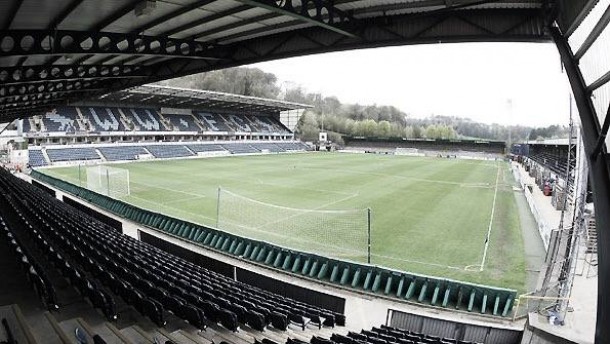 Reading Women will play their home games at Wycombe Wanderers' Adams Park for the next two years.
The club won promotion from WSL 2 earlier this year and will adopt the venue as their home from the beginning of the 2016 season - which starts in March - until the end of the 2017 campaign.
This means that the Royals leave the Rushmoor Community Stadium after spending two seasons there, which is the home of seventh tier Farnborough FC, the Yellows relegated from the Conference South at the end of the 2014-15 campaign.
The move takes Reading 35 miles away from their previous home, albeit Adams Park is still just 20 miles from Reading's City Centre, so should cause few problems for the fans.
Reading excited about new chapter
The move to Adams Park is certainly a step forward for Reading, moving to a venue with 4,000 more seats and of a higher standard, with Wycombe playing in League Two - three tiers above Farnborough.
Thus, it is a move that the club revealed they are "delighted" with as they themselves move into the elite division, WSL 1.
Adams Park is no stranger to women's football either, having hosted the FA WSL Cup final in the past and also FA Women's Cup semi-finals.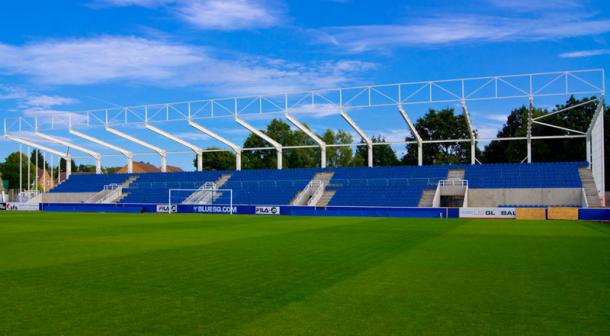 Speaking to Reading's official FAWSL website, General Manager John Horton described the new venue as one with "a fantastic pitch" and as "a great place" for the club to "establish themselves" and "build a fan base" that can "support [their] continued development."
Given the recent contributions Wycombe have made to the women's game, Horton added that "the staff and management" at the club "are very supportive" of the sport and so Reading are "looking forward to working with [them]."
Farewell to Farnborough
Reading also took the time to thank their previous home for everything in a statement on their website.
The club gave their "thanks" to both "the staff and the supporters" who helped to "develop facilities and the pitch" at Rushmoor in order for it to "meet the demands of the FA WSL licence."
They also thanked those at Farnborough for playing their part in "establishing" the Royals in the FAWSL and for "making the team feel so welcome," wishing them "all the best for the future."