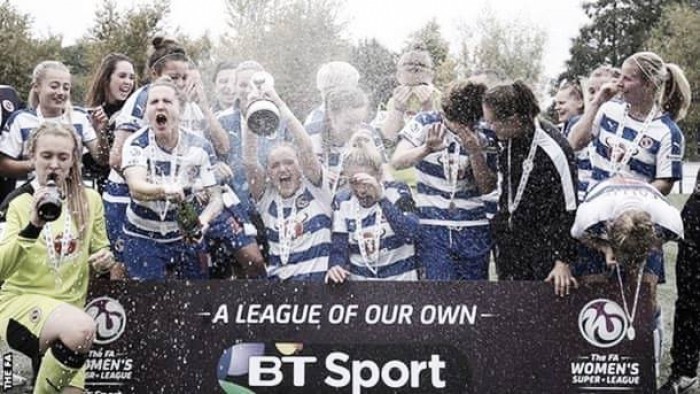 The quality of FAWSL 2 has come under fire in the build up to the new season.
Oxford United were hammered 10-0 by third division Brighton and Hove Albion in the FA Women's Cup, whilst both Aston Villa and Millwall Lionesses were taken to extra time by Tottenham Hotspur and Loughborough Foxes respectively.
The lack of relegation to the FAWPL - for now - means that there are going to be struggling sides that remain stranded in a league out of their depth, but there is undoubtedly some top quality in the second division which will bring us a top quality season.
Promotion race
The majority of the talent will obviously be at the right end of the table in 2016, with it likely to be spread between Yeovil Town, Everton and Bristol City, who are the front-runners for promotion.
The former two finished third and fourth respectively last season, whilst the latter were relegated from the top flight after losing so many players. They have beefed up their squad since going down though, particularly by bringing in a number of Chelsea loanees.
Unlike last season, when there seemed to be no doubts that it would be Doncaster Belles and Reading that would go up, this season is much more unpredictable, with all three seemingly evenly-matched and sure to give us plenty of drama.
Surprise packages?
As well as these three, Aston Villa and Durham could also mount a potential promotion charge, with them to be the dark horses in the race. Villa were the best of the rest last season, following up a fourth-placed finish in 2014 with a fifth-placed one in 2015, whilst Durham have recruited well and have looked sharp in pre-season.
The Wildcats disappointed when they finished seventh last year but their strengthening since, and the fact that those around them look much weaker, means that they could spring a surprise in 2016.
Another potential surprise package is newly-promoted Sheffield, from whom no-one really knows to expect. The Yorkshire side haven't played competitive league action since winning promotion last May, but they were brilliant in that campaign and have brought in some good signings who could help them continue the momentum this year.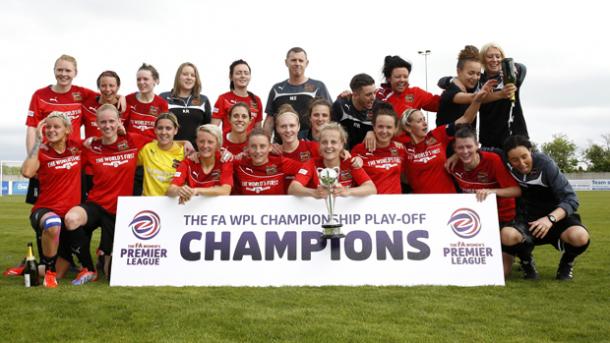 Battle at the bottom
Sheffield, however, can join the list of teams who have underwhelmed in the cup in the build up to the new season. They fell 3-1 to a Sporting Club Albion side languishing in mid-table in the third division, and will hope to be much sharper when the WSL 2's big kick-off comes around.
They still look much stronger than the teams expected to struggle. London Bees routinely find things tough and have earned the reputation of the league's whipping boys over the last couple of seasons. Dave Edmundson has come in to take over, an undoubtedly talented coach, but he will not be able to turn things around overnight.
The Bees did avoid being the bottom club in 2015 though, with that unwanted feat going to Watford who went from promotion dark horses in pre-season to the campaign's biggest disappointment come it's conclusion.
Between the Bees and the Hornets last year were Millwall Lionesses, and the most worrying thing about these three is how long it took them to bring in new managers once they had departed company with their previous ones.
Last season's struggling trio all entered 2016 without a manager, and so one really has to wonder how they can make significant strides forward when they have only spent a couple of months with their new coaches.
Oxford's 10-0 hammering at the hands of Brighton has seen their hat thrown in ring with these three too. The U's usually finish comfortably in mid-table, but they could be sucked in towards the bottom this year if they take things for granted. Some good signings, however, could help them keep their distance.
Plenty to look forward to
All things considered, it promises to be a thrilling season once more in WSL 2, with plenty of teams capable of causing surprises - be them good or bad.
With a lot of young talent coming through the ranks of many clubs, and plenty of youth stars from WSL 1 having joined second-tier sides on loan, we could see another Fran Kirby-esque success story this year too, as England gear up for next year's Euros.
There's plenty to look forward to as we gear up for the summer season, and the thrills and spills are sure to entertain at both ends of the table.