Juventus goalkeeper Gianluigi Buffon believes that Paul Pogba can go on to become one of the best in the world. The Italy international spent four years with Pogba as teammates at Juventus, before the latter moved to Manchester United for a world record deal this summer.
Pogba made an impressive debut for United in a win against Southampton on Friday and Buffon suggested that United are getting a more improved and mature Pogba than the one who left them in 2012. Pogba was able to win four Serie A titles with Buffon during his time in Italy.
Pogba can emulate Zidane
Buffon praised Pogba for his hardwork on the pitch, as he insisted that the 23-year-old is "a tremendous warrior on the pitch but also has so much talent". Pogba has enjoyed a lot of success at Juventus including a Champions League final in 2014-15. He was nominated in the Fifpro World eleven in that year for his brilliant contribution for Turin side in Champions League.
Buffon believes that "control of the ball and the swift change the play from defence to attack" are the important traits of Pogba which Juventus will miss this season. The Frenchman was able to grab 10 goals and 12 assists in his final season in Italy. He went on to say that the midfielder's game "has similar details as that of Platini and Zidane".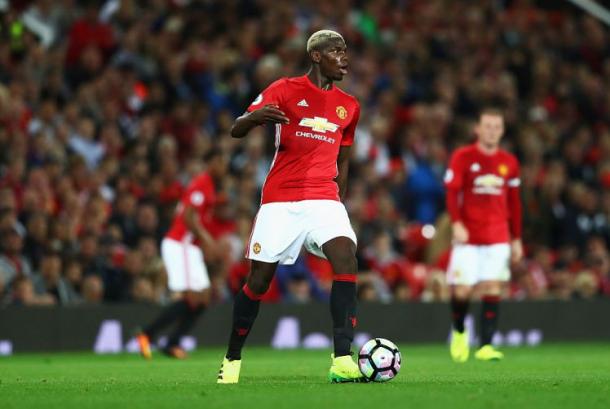 Pogba will be successful in Premier League
The midfielder admitted in his first interview for Manchester United that he wants to win the collective and personal honours with the club. Buffon thinks the similar as he has "no doubts that Paul will be a success in the Premier League". He believes that Pogba may take time to adapt, but knowing the club already will help him to accelerate this process.
Buffon also hailed Pogba's "excellent attitude on the pitch and in training". He believes that he bonds well with his teammates and all the players at Juventus "will miss most now he has gone is his closeness with everyone in the team". Pogba showed his hardwork in training by delivering a superb debut, despite being with the team for only ten days.