Former Arsenal legend Ian Wright has advised Manchester United captain Wayne Rooney to carefully make a decision about his future. Rooney has lost his place in the starting eleven for United. Jose Mourinho has left him on the bench in the last three competitive games. It is likely that he will continue that role against Liverpool on Monday.
This exclusion has affected his role in England side too. The forward played the first qualifier against Malta in the international break, but was dropped for the game against Slovenia. There have been numerous reports about his exit from the club next summer.
Rooney seems to lost the fire
The former England forward believes that "the fire seems to be missing from Wayne Rooney's belly." Rooney was involved in all the league games for United till the 4-1 rout of Leicester City last month. He has scored one goal and grabbed two assists in the Premier League this year. His overall contribution for the team has been poor which has eventually cost him the place in starting eleven.
Wright also admitted that Rooney "needs time to sit back and think about what's happening in his career right now." Rooney has insisted that he is going to fight for his place in United team. The form of Juan Mata and the effective midfield pair of Ander Herrera and Paul Pogba is going to make things even difficult for Rooney.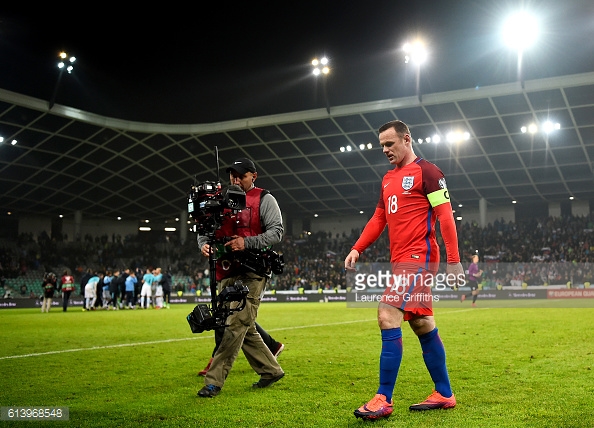 A great career should have a great ending
Rooney has enjoyed 12 years at Manchester United. He has won every possible honour during his time at the club. At international level he broke the Engalnd's all time record of goals held by Sir Bobby Charlton. He is four goals away from Chalrlton's record at United. Wright insisted that "at the moment it's petering away and he's on the periphery of games."
The United captain was booed by England fans in the game against Slovenia. Wright believes that he would "like to see our greats go out great." United travel to Anfield on Monday for a crunch game against Liverpool. Rooney was on the scoresheet in this fixture last year, but he is unlikely to start tommorow for the visitors.