There is no questioning the quality Daniel Sturridge possesses.
Liverpool looked on course for Europa League glory last season after Sturridge's sumptuous finish with the outside of his foot against Sevilla, and the 27 year old is still the club's most talented player, and certainly their most clinical finisher in front of goal.
Re-finding his old form
He may have missed chances last night against Tottenham in the League Cup, but the England international was ultimately the difference, scoring both of Liverpool's goals in the 2-1 win.
However, when Sturridge was at his peak under Brendan Rodgers, the team was tailored around his strengths and those of Luis Suarez, with Rodgers abandoning his preferred possession style for an ultra-attacking formation that suited his two strikers.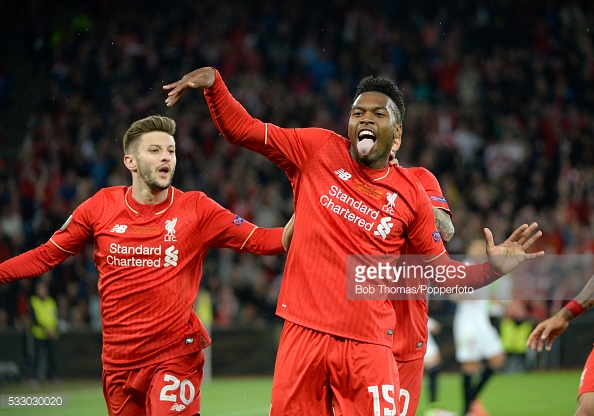 Since Sturridge's superb campaign in 2013/14, where he scored 24 goals in all competitions, he became bogged down with various injuries which exposed Liverpool's reliance on their frontman in the absence of Suarez, and it ultimately resulted in Rodgers' downfall.
Now, under Jurgen Klopp, the Reds have no tolerance for relying on a specific figure, or moulding the side around a key player. Everyone contributes, everyone is interchangeable – the system is the dominant force at Anfield.
Unfortunately for Sturridge, as Klopp's method of play has become more coherent and engrained in the players, his lack of suitability has been exposed.
Moving away from discussions over Sturridge and Divock Origi fighting for a starting place in the latter stages of the previous season, Liverpool now field a fluid front four who barely operate in specific positions.
Adam Lallana and Roberto Firmino tend to play through the middle, with Philippe Coutinho and Sadio Mane on either side, but their movement and freedom characterizes their style of football, and it has proved intolerable for defenders to handle.
Consequently, Liverpool's attack has propelled them to third place in the Premier League, but level on points with leaders Manchester City and Arsenal.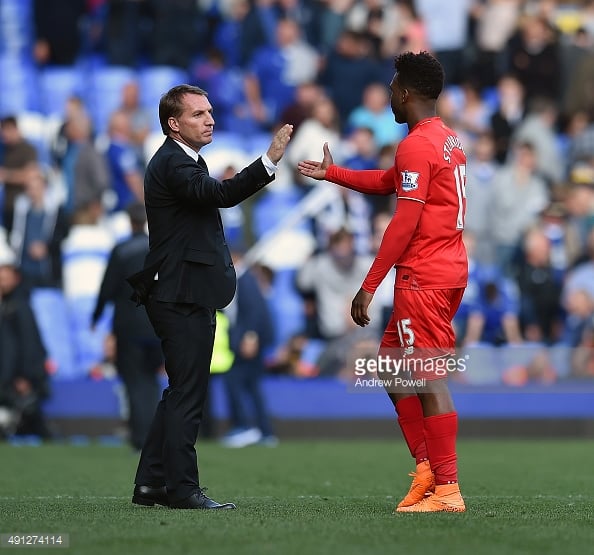 Finding it tough
With all of this success, Sturridge has found game-time extremely difficult to come by, alongside Origi and the returning Danny Ings, especially as the Reds do not have European football this season.
No longer being the main man has led to a loss of confidence for a figure with an extremely enviable strike-rate for the club since joining in January 2013 – indeed, Sturridge is yet to score in the Premier League in 2015/16.
He has not looked himself, sometimes lacking pace, perhaps worrying about his body after the numerous injuries suffered, but still tries far too much on his own, and Liverpool lack the same rhythm going forward when Sturridge is leading the attack.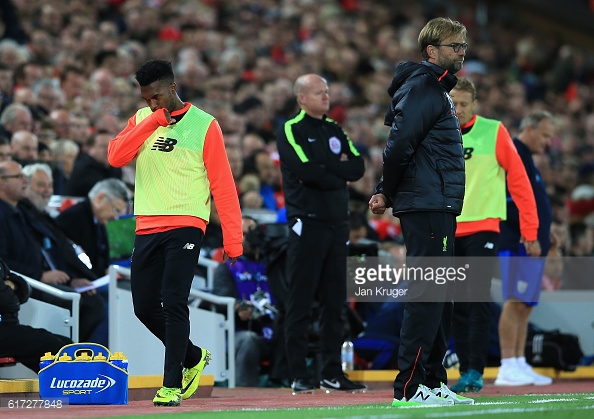 It may be harsh to judge any forward when Jose Mourinho decides to refrain from any offensive ambition, as he did last Monday by frustrating Liverpool to a 0-0 draw. Regardless, Sturridge undoubtedly struggled against Manchester United, and when Liverpool picked up after his substitution for Lallana, Sturridge's position at the club did seem precarious.
Last night's heroics
Yet he took his first steps back towards prominence against Tottenham.
The League Cup has been Sturridge's solace so far this season, with all four of his goals coming in the competition.
On a night of reserve players staking their places for first-team recognition, Sturridge was by far the most overqualified, and yet it sums up his current predicament at Liverpool that he needed to perform against Mauricio Pochettino's side.
And perform he did, looking much more like his old self.
His movement was improved, he linked up well with Origi and, most importantly, he scored twice, which should boost his confidence.
However, over the coming weeks and months, the biggest quality Sturridge will need is resilience.
Any way back?
His performance against Tottenham will have done no harm to his chances of starting against Crystal Palace on Saturday, but, at the same time, who would Klopp omit in favour of Sturridge?
None of Firmino, Coutinho, Lallana and Mane played against Tottenham, and those four are all on the same wavelength at the moment and represent Liverpool's most potent attacking force, even if Sturridge is Liverpool's best out-and-out attacker.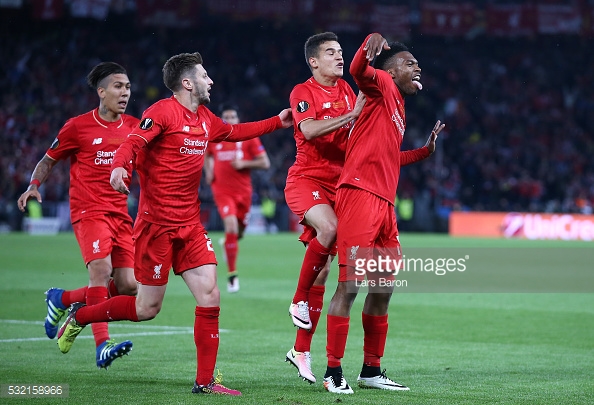 Nevertheless, whether he starts or not, Sturridge has to build on his League Cup display and showcase it whenever he gets the opportunity. He has the pace, movement and finishing ability, and every good striker needs a bit of selfishness, but Sturridge has to be on the same page as those around him, and offer himself all over the pitch so others can exploit the space he leaves behind.
It is not all about him scoring, but the team scoring, which is what Firmino understands – Sturridge will need to as well otherwise he will have to become permanently accustomed to the substitutes' bench.
He has proven these qualities in isolation – winning possession ahead of Liverpool's first goal against Leicester City, before setting up Mane with a wonderful backheel in the 4-1 victory.
With every chance he gets – whether that is only limited to the League Cup and cameo appearances in the Premier League, or, ironically, from an injury to someone else, having remained fit all season thus far – Sturridge has to take them if he wants a long-term future at Klopp's Liverpool.