It's the beginning of March and Arsenal find themselves in a very familiar position. Out of the title race, all but out of the Champions League and fighting for a top four spot.
Every year there seems to be the same question which follows Arsenal's annual collapse – will this be the year Arsene Wenger says goodbye to Arsenal? But this year it really does feel that the inevitable will happen.
Another failed title charge and Champions League campaign, along with failure to tie down star men Mesut Özil and Alexis Sánchez to new long-term contracts has left Wenger looking drained and broken.
Where's it all gone wrong this season for Wenger?
Wenger started the season under fire even before a ball was kicked, due to a lack of activity in the transfer market over the summer. After signing Granit Xhaka at the end of May, the transfers went stale at the Emirates.
Following a 4-3 defeat at home to Liverpool on the opening weekend, Wenger was prompted to go out at the end of August and sign defender Skhodran Mustafi and forward Lucas Pérez for a combined fee of around £53 million.
The Gunners went on a six-game winning streak in the Premier League between August and October which saw their title credentials soar. As well as that the Gunners topped their group in the Champions League for the first time since 2011, though they got handed their annual tie against Bayern Munich.
Though old habits begun to creep in before Christmas as Arsenal surrendered two 1-0 leads to suffer back-to-back defeats away to Everton and Manchester City in the space of four days to throw their title challenge in to question.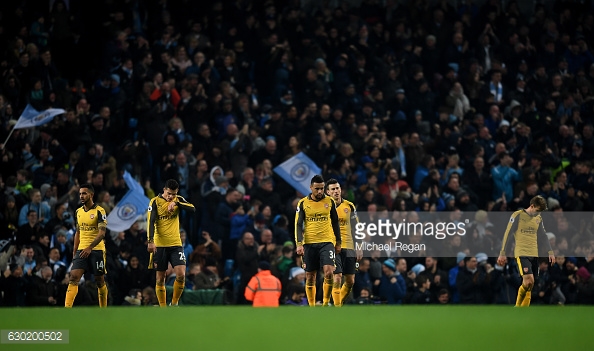 As the new year approached, Arsenal were 10 points behind leaders Chelsea, and there was still a lot of uncertainty surrounding the futures of Sánchez and Özil.
Another set of back-to-back league defeats at the back end of January and beginning of February, was the final nail in another failed Arsenal title challenge. A shock midweek 2-1 defeat at home to struggling Watford, followed by a 3-1 collapse at Stamford Bridge against league leaders Chelsea, just highlighted the superiority between the two sides.
Just over a week later came Wenger's side's chance to redeem themselves and send out a message in the Champions League as Arsenal travelled to Germany to take on Bayern. What came next in Munich was a complete capitulation. 1-1 at half-time, with a dream result on the cards, Wenger's side collapsed in traditional Arsenal style as the Germans ran riot in a 5-1 hammering.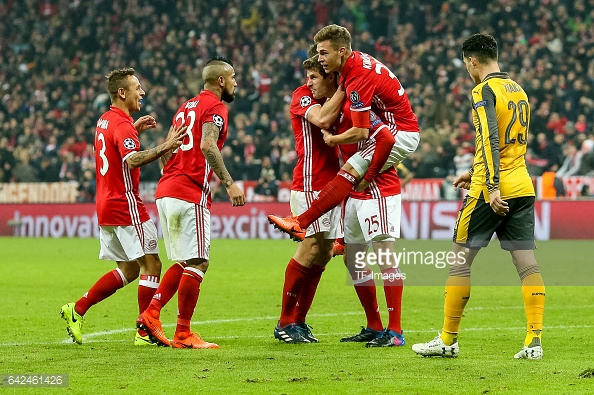 Reports came out after the game of a dressing room bust-up between Alexis Sánchez and Alex Oxlade-Chamberlain following the defeat, as Arsenal threatened to enter a 'mini-crisis'.
Wenger's most recent decision to drop Sánchez in Saturday evening's 3-1 defeat away at Liverpool proved to be a pivotal moment in the Gunners season. A day later reports came out that Alexis Sanchez had stormed out of training and had several bust-ups with Wenger building up to the game, fuelling speculation that Sánchez will most definitely be leaving the Emirates in the summer.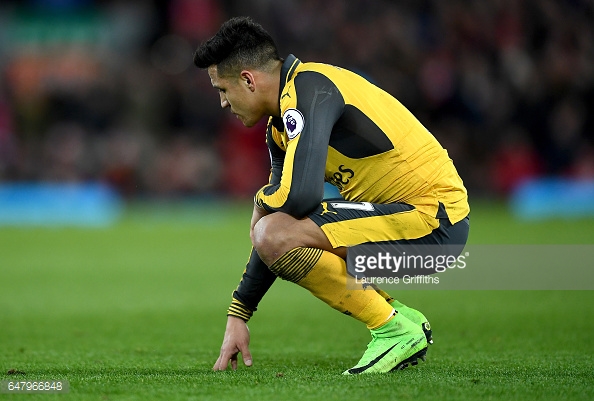 Who will replace Wenger?
If Arsène Wenger is to leave Arsenal in the summer, it would spark the biggest transition in the clubs history.
Arsenal will be well aware that whoever does succeed from Wenger will have to tick all the credentials of what Arsenal stands for. Though, would a change of philosophy be a bad thing at the club?
One of the most popular names amongst Arsenal fans to take over in the summer is Juventus manager Max Allegri. The Italian has led Juventus to three successive league titles since being at the club, as well as a Champions League final back in 2015, where they lost to a superior Barcelona side.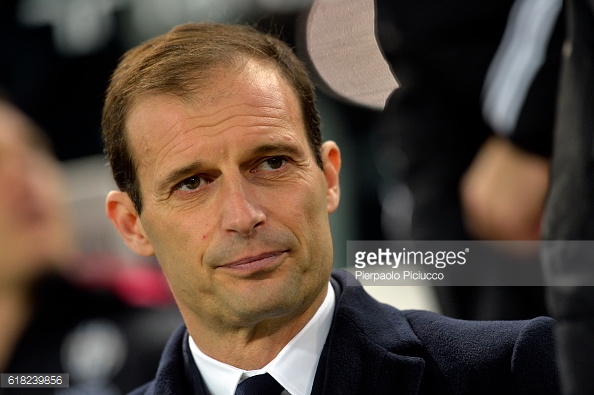 What excites Arsenal fans about the possible appointment of Allegri is what he can bring to the team in terms of style. We have all seen how much of an impact Antonio Conte has had with his Italian philosophy at Chelsea this season. Allegri has a similar tactical insight at Juventus – would this be the change Arsenal need?
Another candidate linked to take over Wenger is the highly rated Borussia Dortmund manager, Thomas Tuchel. Tuchel again fills the mould of another impressive Premier League manager in Jürgen Klopp. Tuchel took over from Klopp when he departed the club in 2015 at Dortmund and has turned the German side in to a force again in both Germany and in Europe.
Though, Tuchel has since squashed any reports with him being linked to moving to Arsenal in the summer. A move for the Dortmund man looks unlikely.
Ronald Koeman is another manager who has long been linked with an eventual role as Arsenal manager. Koeman has impressed in his first season at Everton, following his controversial departure from Southampton in the summer.
Though, it seems Koeman is not the most popular choice within the Arsenal faithful to take over from Wenger.
You would feel that Arsenal really need a top, proven manager in the European circle to enable them to compete again on all fronts.
What is for sure is that the club need to make a decision on Wenger's future sooner rather than later.