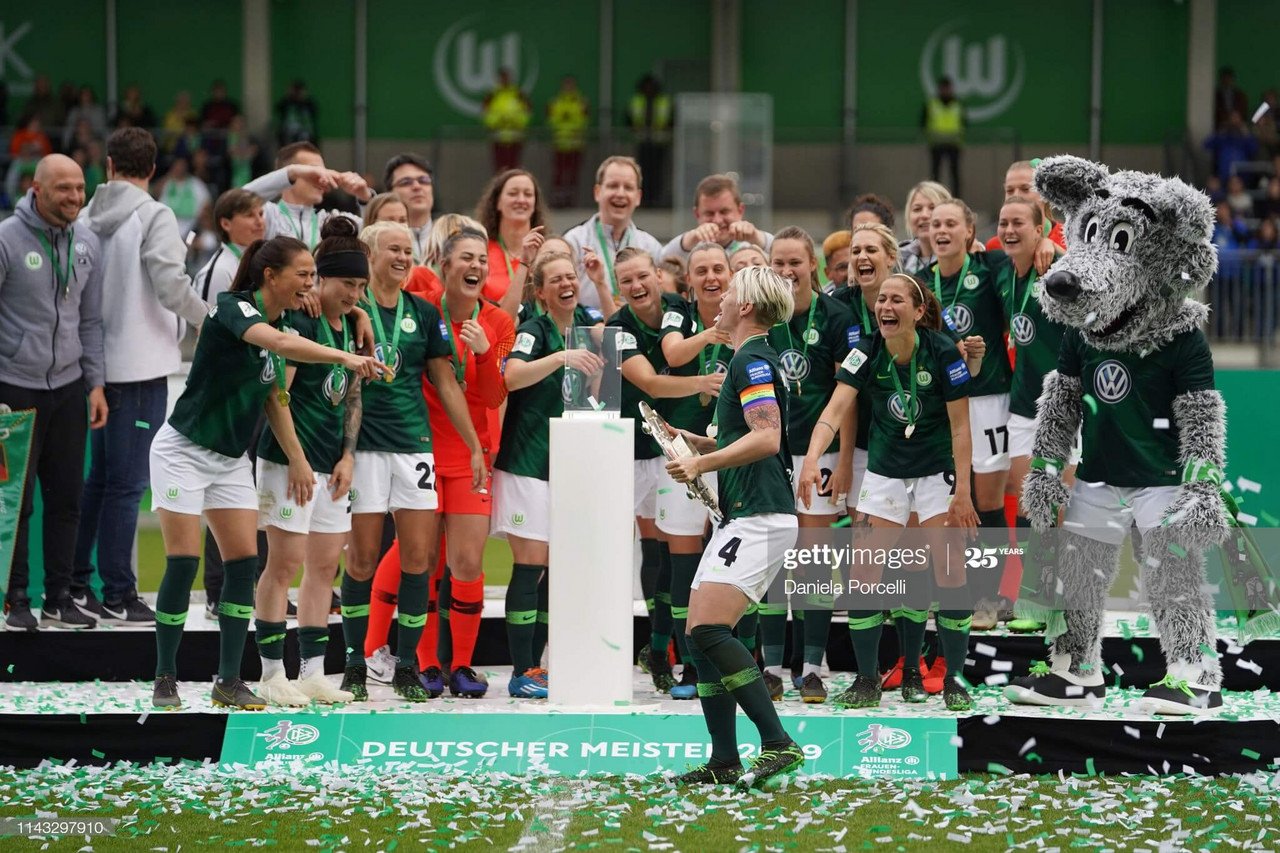 With the men's Bundesliga and 2. Bundesliga set to resume on 16th May, the DFB have announced the date from which women's football in Germany may be able to return.
If the Frauen Bundesliga returns, it would follow the same "Task Force Sports Medicine / Special Game Operations" of its male counterpart. These guidelines which were developed by the DFL and DFB include strict hygiene regulations, close testing, and continuous monitoring.
On the 24th April, the DFB announced a total of €7.5m funding for Frauen Bundesliga and 3. Liga teams. The women's club's who are not connected to a men's side will receive €300,000 to help fund the required tests.
Football could resume from 29th May
In the latest plan announced for the top-flight of German women's football, matches would start again from Friday 29th May.
The season would restart on Matchday 17, with the season finale set for 28th June.
On the decision, DFB vice president Hannelore Ratzeburg said:
"I am very pleased that the clubs have expressed great support for the continuation of the season in the FLYERALARM Women's Bundesliga and in the DFB Cup competition.
We have now created the prerequisites for adapting the general schedule of the season, provided we receive positive signals from politics, in compliance with the strict requirements of the present hygiene concept. "
Pokal could return on 3rd June
The Women's DFB Pokal could also be set to be played very soon, with quarter-finals scheduled for June 3.
The semi-finals could take place on June 10th and 11th, with the final being played in Cologne on July 4th, 2020.
The quarter-finals that would be played are as follows:
Return only set for top-flight
In Monday's announcement, the DFB only plan for the Frauen Bundesliga to return to playing matches behind closed doors.
The clubs in the 2. Frauen Bundesliga and the Junior Frauen Bundesliga have already voted to stop their respective seasons.
A meeting of the DFB scheduled for the 25th May will decide what will happen to leagues outside of the top division, based on the club's recommendations.