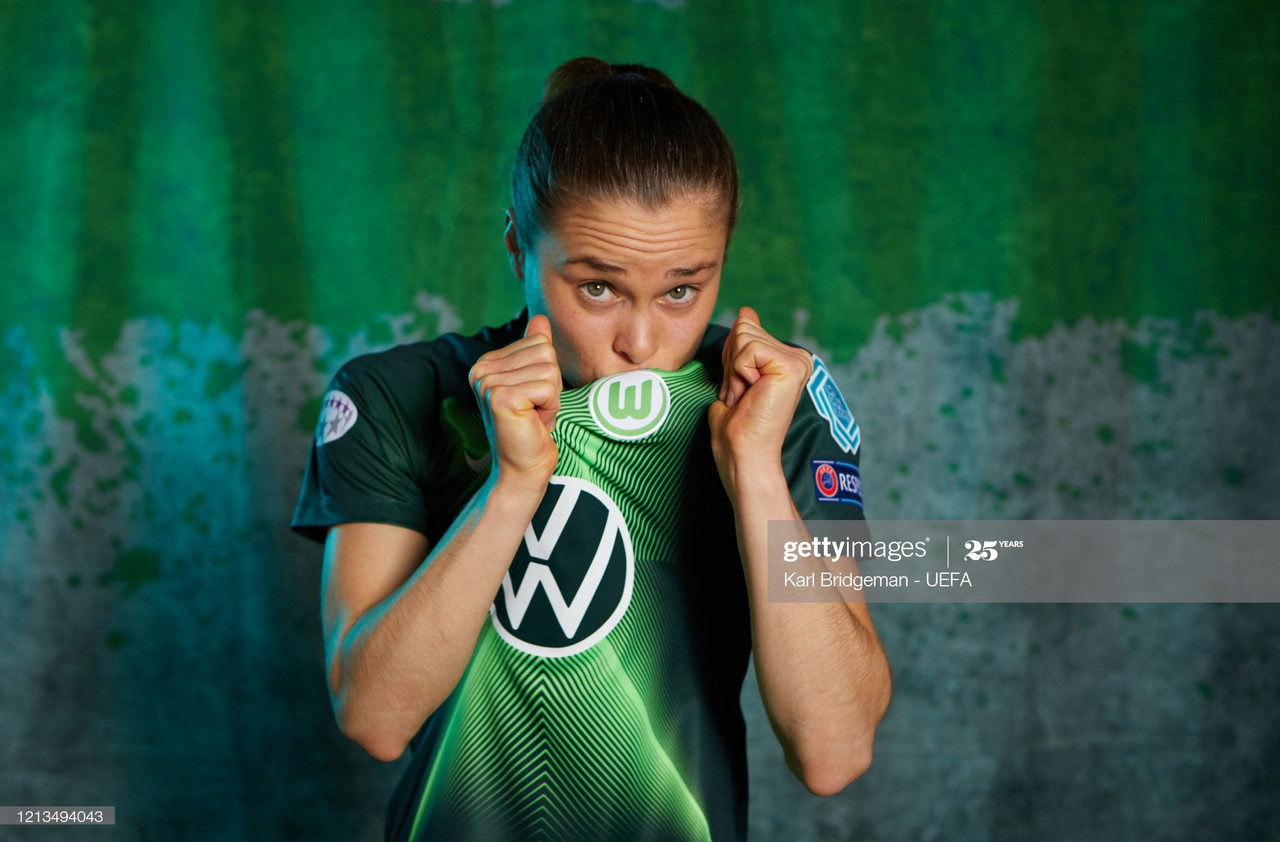 VfL Wolfsburg have today announced that striker Ewa Pajor has signed a one-year contract extension with the German title-holders.
Before the postponement of the league due to the COVID-19 pandemic, Pajor had scored thirteen in as many league games, averaging a goal every 79 minutes.
One year extension
The Polish striker's original deal was due to run out at the end of the 2022 season, but she will now stay with the Lower-Saxony side until 2023.
She joined the club in 2015 from Medyk Konin of the Ekstraliga, where she became the league's youngest-ever starter at the age of 15 and 133 days.
She has quickly become one of the best players in the German league during her time at Wolfsburg, and a new contract sets her up to be a natural replacement for Pernille Harder when her deal ends at the end of next summer.
Pajor's thoughts
Speaking to vfl-wolfsburg.de, the striker praised the club and spoke about how happy she was to extend her contract:
"As a young player, VfL Wolfsburg gave me the chance to develop myself as a player and a person and to take the next steps," said Pajor.
"As one of the very top clubs in women's football, VfL always have big ambitions and I'm very much looking forward to being able to play my part in achieving those goals over the coming years!"
Progression at the club
VfL Frauen sporting director, Ralf Kellermann, spoke about how much Pajor has improved whilst in Germany:
"It's quite impressive how Ewa has developed here from a young talent into a world-class player
"We've built her up gently and her great patience and equally great ambition have been crucial to that. I'm sure that even though she's already achieved a high level, she's yet to unlock her full potential."
The club's head coach, Stephan Lerch, described the 23-year-old as "a very important player, who always gets herself and her teammates into goalscoring situations thanks to her tremendous pace.
"She's difficult to stop and gives 100 per cent in everything she does. I'm very happy to know she'll be staying in our team and to be able to support her continued progress."