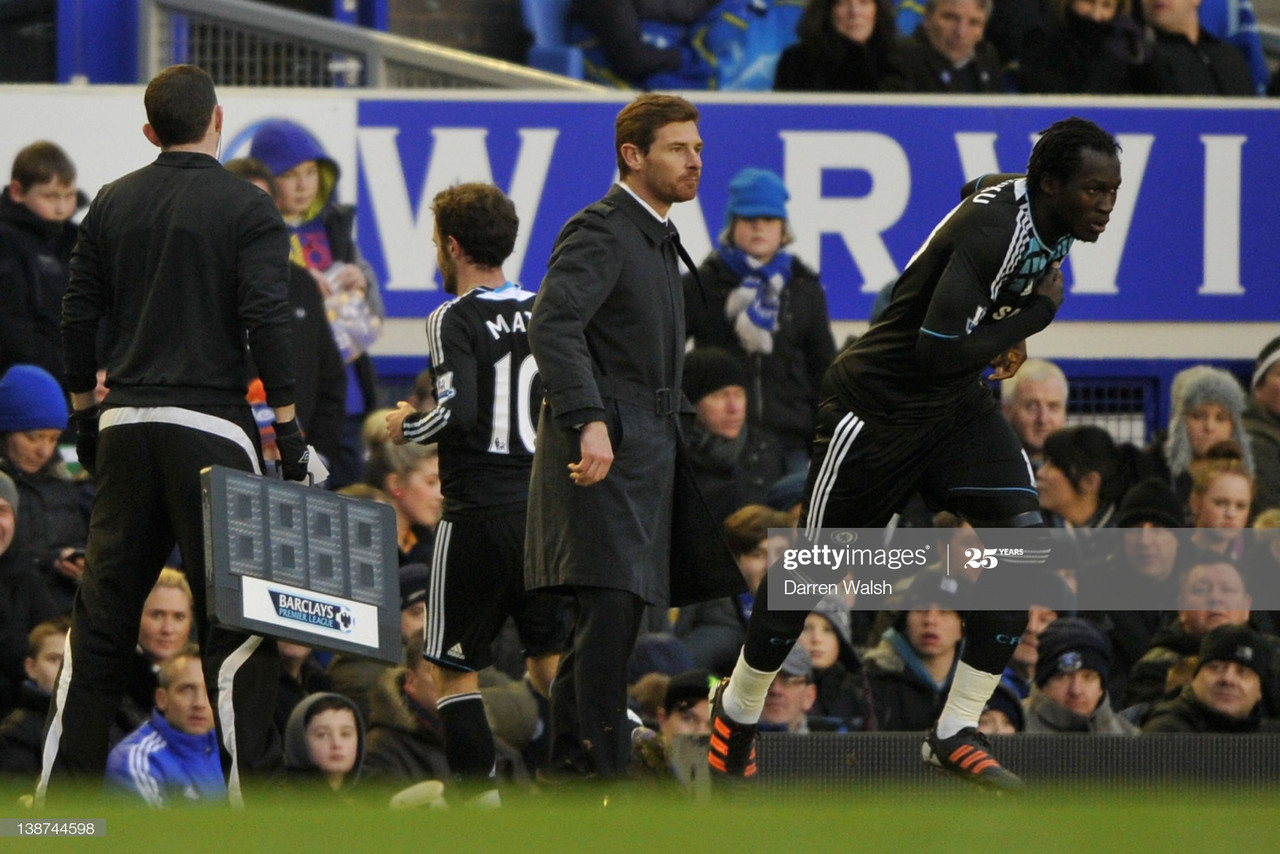 Despite leaving the club in 2014, Romelu Lukaku has spoken out about his time at Chelsea under Andre Villas-Boas. The Belgian ace confirmed he will 'never forgive' the Portuguese boss for snubbing his existence at the club.
After signing from Anderlecht in 2011, the striker played much of the season in the reserves, meaning he was left out of the Champions League squad. Maybe this is the fact why Lukaku feels so negative towards his old boss, as Chelsea won the famous European trophy that season.
Once Villas-Boas was sacked, in March 2012, Roberto Di Matteo took over the hotseat on a short-term basis. This was when Lukaku made his full debut at Stamford Bridge, two months later in May. The striker admitted he will always hold a grudge for the treatment that was served from 'AVB'.
'I will never forgive him'
After Di Matteo took charge on a caretaker basis, Lukaku confirmed he'd been told by the Italian boss said: "[You] will stay with the group until after the final.
He thought everyone should come along, including the ones who were suspended and the few boys who were not in the Champions League squad. I am also grateful to him for that."
In 2012, Lukaku was 19-years old. With this said, the forward stated: "You want to celebrate something like that with the team at that time. That is nice at the age of 19.
I am happy for the whole club, but there is one man who took a lot from me: the previous trainer [Villas-Boas], I will never forgive him for that."
The former Chelsea boss would last just nine months at Stamford Bridge. 'Rom' left in 2014 to join Everton. Eventually, he joined Manchester United in 2016, linking up with Jose Mourinho.
Faith rejuvenated
Currently at Inter Milan, under the guideship of former Blues boss Antonio Conte, the Belgian slammed Villas-Boas for the way he was treated. The striker explained: "Once I had to play in from the left, another time in from the right. You don't develop that way.
Then at some point you must think about yourself. So, I told the club what I thought of it. I know he [Villas-Boas] was under pressure, but Di Matteo approached me completely different because he involved me in everything."
Lukaku played in the Premier League for four different clubs. Chelsea, West Brom, a loan soon to be permanent at Everton and more notably of Manchester United. Over 252 appearances, the forward netted 113 goals, averaging a 0.45 goal per game ratio.
In the summer of 2019, he joined Inter Milan. After 35 appearances over the season, the number nine scored 23 goals.