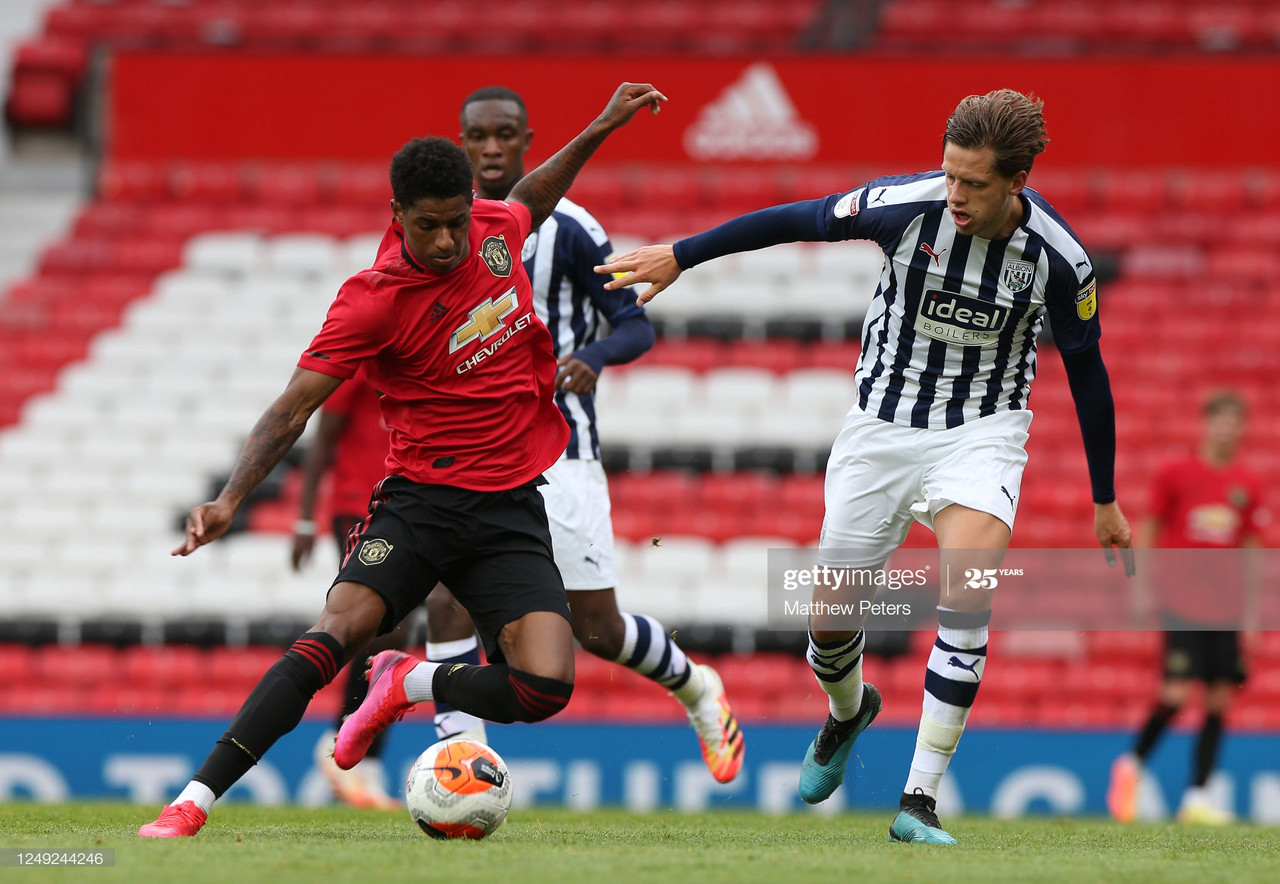 There will be very little room for error for Premier League sides with something left to play for. With nine games to play, many supporters will be reacquainting themselves with the standings in England's top flight, bracing themselves for nine games viewed from a sofa.
Leicester City, once ambitiously, although briefly, tipped to challenge Liverpool at the top of the table know that a very fine chance remains that they could drop out of the UEFA Champions League spots. Chelsea's fate is more concerning. Frank Lampard's team were being ruthlessly chased down by an in-form Manchester United before the enforced break. An early run of wins would take the pressure off.
And there there's Wolves, a side enjoying another successful season partly thanks to the Portuguese flavour of their particular dish.
The lockdown story
Leicester City
"I think we're in the best place possible right now," says Leicester captain Wes Morgan. The Foxes recently did a 'joint training session with Aston Villa, a team fighting a very different fight in this final stage of the season.
The two clubs have played matches against each other, one at Villa Park and another at the King Power Stadium. Brendan Rodgers also used the whole squad to play a full-sided match between the Leicester squad.
The players have thus begun to get accustomed to playing behind closed doors. Ayoze Perez wasn't involved so is likely to be injured.
Chelsea
Under pressure before the break, Chelsea need a quick start. They've played against QPR in a friendly at Stamford Bridge and dispatched of their local rivals with ease, winning 7-1.
N'Golo Kanté was initially not involved in group trainings but has been involved for the last couple of weeks. Meanwhile, Chelsea have made headlines for a possible transfer move for RB Leipzig's Timo Werner.
Manchester United
Ole Gunnar Solskjaer's side have tried to play as much as possible in lockdown. They began with an inter-squad friendly at Old Trafford. The teams were mixed and gave no clue to how Solskjaer will start in United's first game back against Tottenham Hotspur.
The Reds were then meant to play against Stoke City but that game was cancelled at the last-minute after Stoke manager Michael O'Neill tested positive for COVID-19.
They did manage to play against West Brom, though, in a pair of friendlies lasting 60 minutes each. United played with two very different teams which again gave little clue as to who will start against Spurs. They won one and lost one of the games against West Brom.
The break has allowed Solskjaer to welcome back Marcus Rashford and Paul Pogba into his squad. Both were injured. Rashford, of course, has recently been making an enormous difference to the lives of thousands of children in the United Kingdom.
Wolves
Wolves have hardly prepared in the most positive way. A 2-0 defeat to Nottingham Forest and 1-1 draw to Birmingham City won't fill fans with much confidence.
Morgan Gibbs-White scored Wolves' only goal of the warm-up games. They're only two points off fifth spot (Manchester United) and so a fast start against West Ham could change things dramatically. United have to go to Spurs.
Who's got the hardest run-in?
Leicester and Chelsea are the teams under pressure. Wolves have the least pressure. United fans will expect them to leapfrog Chelsea into fourth.
Leicester went into the enforced break in the worst form, winning only one of their last five matches in the Premier League. Chelsea were in a similar spell, winning only two of their last seven. United had the opposite run and were looking certain to catch Chelsea, especially after beating them at Stamford Bridge.
Coming up after the restart, United have the hardest opening game away at Tottenham Hotspur. All three of the other sides should pick up points against relegation-threatened teams.
United also play Sheffield United in their second game which will likely be harder than their opener against Spurs. They could be out of the race before they've even settled back in.
Wolves still have games against Arsenal, Sheffield United, Everton and Chelsea and so probably have the most difficult fixture list. United's looks okay after the potential early hurdles except their last game against Leicester. But Chelsea must play Wolves and Liverpool in their final two games.
The key to the challenge for the top four will lie in the matches between these teams, and there's plenty of them still.
Writer's prediction for the final standings
3. Leicester City
4. Manchester United
5. Chelsea
6. Sheffield United
7. Wolves