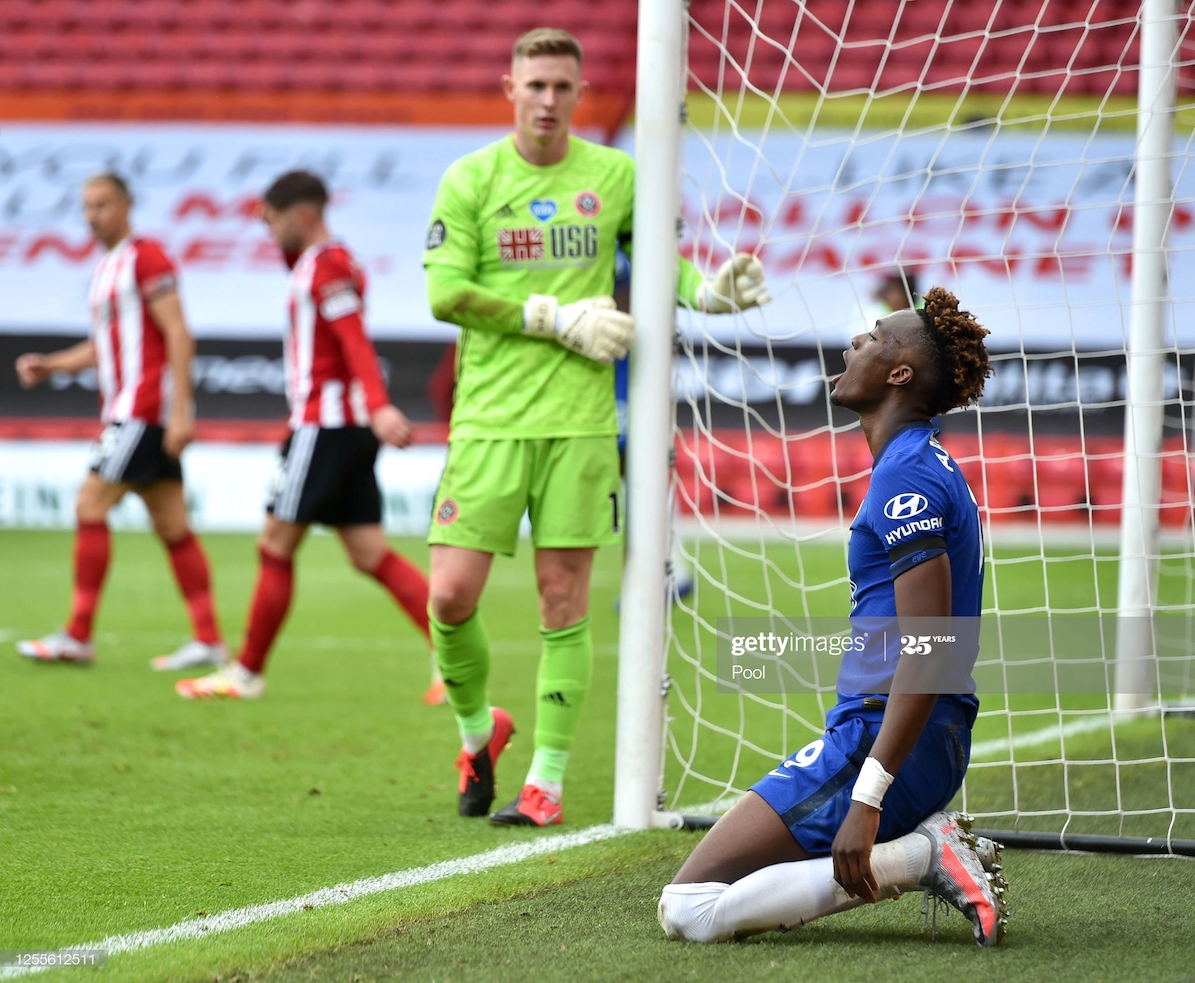 Chelsea were brought back down to reality against Sheffield United on Saturday afternoon. A 3-0 thumping at Brammall Lane highlighted the faults for Frank Lampard, and where they must improve for next season.
Chelsea had endured wins in every game apart from the West Ham blip post lockdown, winning four out of five, including an impressive win against Manchester City at Stamford Bridge.
It was all looking rosy before the trip up north to Sheffield. Chelsea were finely poised to finish inside of the top four with the fate in their own hands. But now, it is out of Chelsea's hands. Leicester City and Manchester United could both leap above Chelsea if they win their games in hand.
This would put Chelsea in 5th place. If Manchester City win their Champions League appeal, Chelsea would have to play catch up. If Pep Guardiola's side do not win their appeal, 5th placed will be enough for Chelsea to secure Champions League football.
Hard love
Back to the dismal defeat, Tammy Abraham was selected to lead the line in Sheffield. His impact was not effective after Chelsea did not muster any real opportunity throughout.
The gaffer shown his honesty in the post-match press conference. He admitted the better side won the contest and Abraham did too.
"He let us know how he was feeling after the game," Abraham said. "We got into the changing room and we already knew ourselves so there was not much for him to say.
"We did not start the game sharp, but you must give credit to Sheffield United for how they disrupted the way we wanted to play. They scored an early goal which frustrated us, and we did not react."
The 22-year-old was honest in his assessment. Admitting they did not start well, and the first goal set them back even further, eventually causing an embarrassing defeat.
"In games like this, we know we can't start slow and that is what we did. They got an early goal and that boosted them to put in a superior performance.
"We changed our formation at half-time and played a bit better but by then we had already made a few mistakes and they had scored two goals.
"We then threw bodies forward and we were very vulnerable when we lose the ball high up the pitch. That is something we need to improve on. We are still a young side, learning team but if we want to be the best and win titles that's something we must manage."
Power out of Blues' hands
Chelsea will be nervously watching the Man United and Leicester results over the coming days. The blues must await a slip up if they want to regain a place in the top four.
Abraham confirmed: "It is disappointing for us to drop points at this late stage, but we cannot let it affect us too much. We have important games ahead, so we just must go out there and win every one of them.
We must be ready. We have some great sides coming up, so we must put this game to bed and go again, take the confidence from the season we have had and go into those games with full confidence.
It is all about our reaction in the next game now. We had a disappointing result against West Ham, and we reacted well against Watford, so we need to do that again."
Chelsea host relegated Norwich City on Tuesday night. Lampard will be hoping for a reaction from his boys. Champions League qualification is still on the cards but there must be no slip up from a Chelsea point of view.