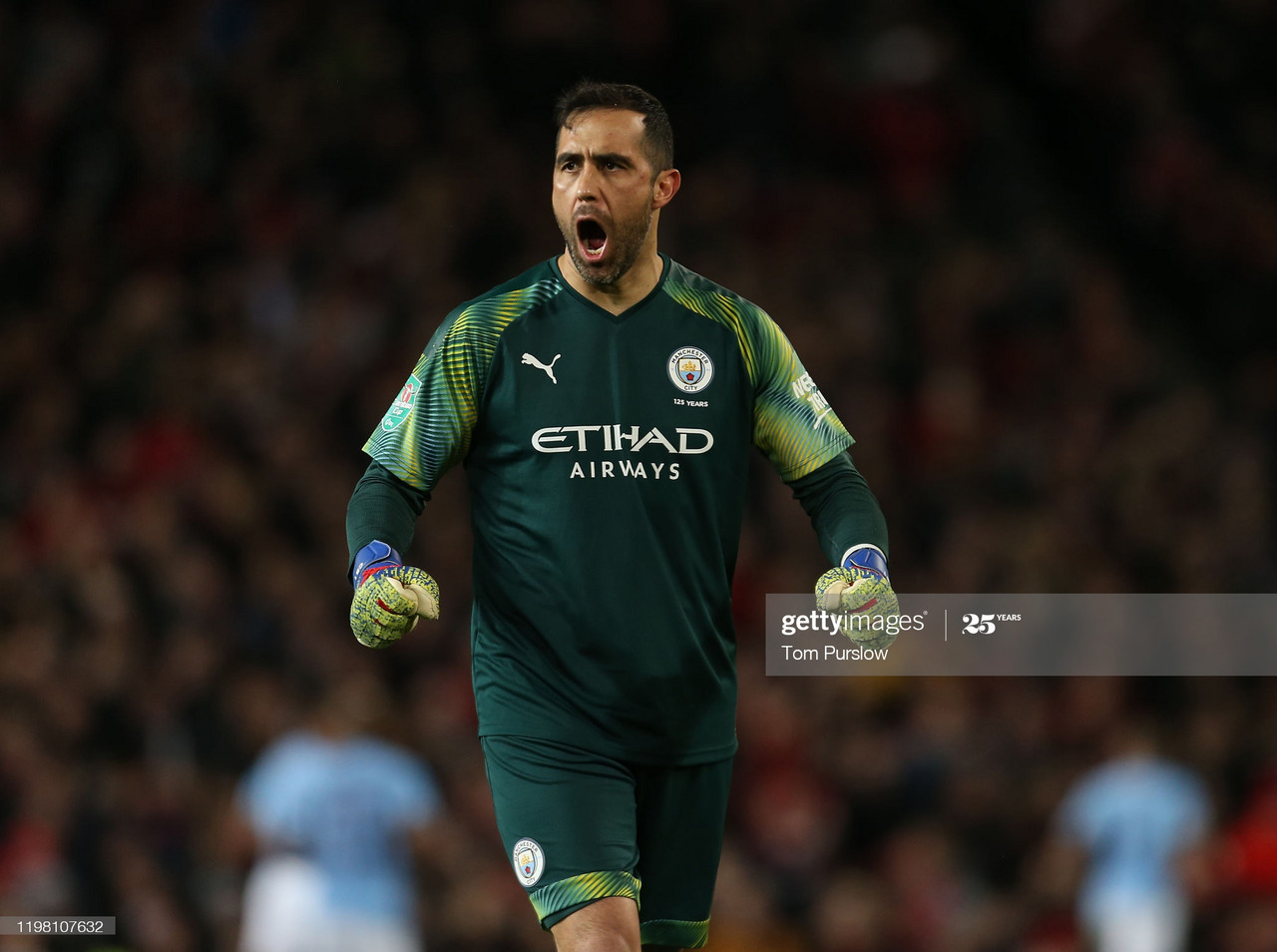 Goalkeeper, Claudio Bravo has left Manchester City after the 37-year-old's contract expired.
The Chilean departs the Etihad Stadium after four years in Manchester where he made 61 appearances and 20 assists after joining from Barcelona in 2016.
A Mixed City Career
Bravo replaced City stalwart, Joe Hart and was seen as Pep Guardiola's number-one shot stopper in his maiden 2016/17 season. However, a difficult campaign for the Chilean led to him losing his starting place, the following season after the arrival of Ederson.
After the arrival of his Brazilian teammate, Bravo was demoted to the sideline's for City's Premier League and Champions League outings, and announced himself as the Blues' shot-stopper in domestic cup competitions.
As a result over half of the Chilean's City appearances came in Cup competition, after making just seven league appearances after his first campaign.
Shoot-out King
Despite spending most of his City career as a back-up, the Chilean will be remembered for his shot-stopping ability in penalty shoot-outs.
The 37-year-old proved to be the shoot-out hero on a number of occasions in his four years in Manchester, most notably against Wolverhampton Wanderers and Leicester City in the 2017/18 Carabao Cup triumph, and most recently in the 2019 Community Shield victory over Liverpool.
No Shortage of Honours
Bravo also departs Manchester with an impressive trophy cabinet, after claiming seven honors in his four years with two Premier Leagues, three Carabao Cups and two Community Shields.